Smart washing machines are gadgets that, like tablets and smartphones, can connect to your home's wireless network. Xiaomi MIJIA Pulsator washing machine may then be controlled remotely via an app on a smartphone or tablet, or through Alexa and Google Assistant.
Home washing machines were hand-operated until the late 1800s, while commercial machines were usually propelled by steam and belts. All of that changed in 1908 when the first commercial electric washer, the Thor was introduced. Also, the Hurley Machine Company from Chicago commercialized Alva J. Fisher's invention, the Thor.
MIJIA Pulsator Washing Machine: Description
We previously reported on the Chinese tech giant's debut of the exclusive version of the MIJIA Pulsator Washing Machine in December 2021. Also, the smart home appliance has now been updated again by the business. Xiaomi released a unique variant of the Mijia Pulsator Washing Machine in December. Moreover, the Mijia Pulsing Washing Machine 8kg is a mini version of this smart home appliance that was just released by the firm. Unlike the previous model, which had a 10-kilogram capacity, this time the washing machine has an 8-kilogram capacity.
Specifications
| | |
| --- | --- |
| Product model | XQB80MJ101 |
| Product size | 545 * 575 * 926mm |
| Product color | White |
| Net weight | 31.5kg |
| Rated capacity | 8 kg |
| Dehydration speed | 730 R / min |
| Working water pressure | 0.03-0.85MPA |
| Energy efficiency level | 3 |
| Maximum working current | 3.3A |
| Input parameters | 220 V ~ / 50 Hz |
| Rated dehydration input power | 310W |
| Rated washing input power | 420W |
Some items may have slightly varied appearances due to various production batches, but this does not impair their typical use
Features
Unlike earlier versions, which had a 10-kilogram capacity, this time the washing machine has an 8-kilogram capacity. It also has a clever weight perception system, as well as 10 various washing modes with 8 levels of water level control.
The Xiaomi MIJIA Pulsator Washing Machine has a four-blade pulsing motor that helps wash stains gently depending on the kind of fabric being clean. Also, it can intelligently identify the weight of the garments and adjust the water quantity automatically. In addition, the new MIJIA washing machine may be installed with a kid safety lock for the prevention of any type of misuse.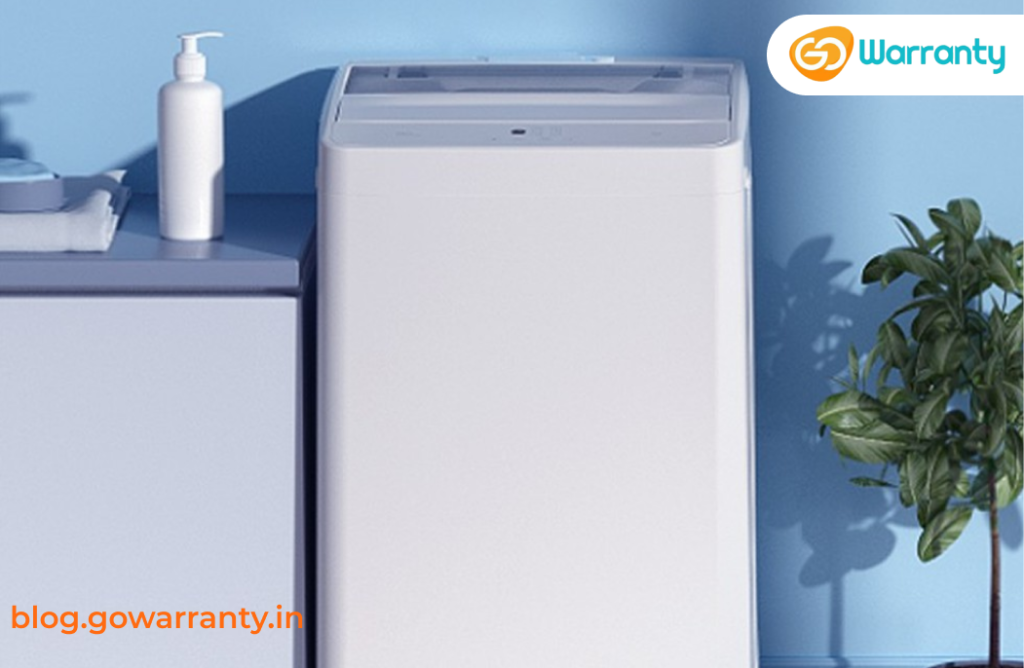 Price
This latest Xiaomi MIJIA Pulsator electronic washing machine is among the most affordable and fascinating solutions available. Moreover, this is due to the fact that, in addition to the standard functions of a product in this category, it may be programmed remotely using a smartphone. Also, all of this is available in China for only 799 inanes (115 euros). It can hold up to 8 kilograms in total. Something that will benefit the majority of those who might be interested. This washing machine, like other low-cost models, uses a top-loading method rather than a front-loading system.
Installation Instructions
Conditions:
All electrical cables and grounding must fulfill the applicable criteria of national electrical standards when it comes to the power supply. Do not use the same outlet as other appliances.
Water pressure: the Xiaomi MIJIA Pulsator washing machine's operating pressure ranges from 0.03 to 0.85 mpa. moreover, the washing machine should be as close as possible to the faucet. Try to close it down while it's not in use to avoid water leaks.
Environment for installation: firm, flat, clean, level ground free of water and oil. Avoid direct sunlight and keep the room adequately ventilated. The temperature of the washing machine's operating environment is 0°C to 40°C.
Instructions:
Installation Instructions: Please read the instructions before installation and usage, as the specifics are subject to the instructions. *You are responsible for any issues or losses incurred as a result of self-assembly and disassembly.
1. Place the bottom cover in place.
2. Make any necessary adjustments to the horizontal footings.
3. attach the drain hose.
4. attach the water supply pipe.
Common Problems:
There is water in the barrel after the washing machine has been unloaded. Because each washing machine is water-test before leaving the manufacturer, there may be some remaining water stains in the machine, which is a common occurrence. Please run the self-cleaning of the barrel without putting on clothing before using it for the first time, then cleanse the inner barrel whilst discharging the water for testing in the machine.
The machine makes a lot of noise.
Make sure the washing machine is positioned horizontally. The washing machine operates unsteadily or stops midway due to a tilt or uneven terrain. Please reposition the foot.
Faucets are not included in the washing machine accessories; please prepare them yourself.
There is no need to purchase; nevertheless, please set the washing machine on firm ground, and not in other bases or shelves, to prevent unnecessary vibration and noise.
The new washing machine, like previous Xiaomi Mijia devices, can be linked to the Mi Home app and managed by a smartphone or voice assistant. Also, you may program washing times and choose from a variety of settings.