Is it worthwhile to buy an Xbox One X now that the Xbox Series X is available? Not really, but that doesn't mean it's a bad console.
Microsoft previously stated that the Xbox One X is no longer being manufactured. Instead, the company has concentrated its manufacturing efforts on the Xbox Series X, the new-generation successor that will be released in November 2020. We haven't seen the One X on store shelves in a long time. There's really no reason to choose this over the Xbox Series S or X at this point, so if you're interested, the window for getting one brand new has pretty much closed.
It's still a powerful console that's worthwhile because it enables the Xbox One X to play supported games in native 4K resolution, also at 60 frames per second. The console can play HDR content and also supports Dolby Vision video streaming. For AV enthusiasts, the box includes a 4K Blu-ray player as well as support for Dolby Atmos, a much more immersive audio format than 7.1 surround sound.
Design
If you've ever seen an Xbox One S, you should be able to picture the Xbox One X; aside from the colour schemes, the two consoles are nearly identical. Microsoft has abandoned this design for the blockier Xbox Series X and Series S models. If you've never seen an Xbox One S, the Xbox One X is a rectangular box the size of a large Blu-ray player with a matte space grey finish. It's a far cry from the bulky VHS player-styles of the original Xbox One, and the design only gets better when you consider what's inside.
Hardware Specs
The console has an eight-core CPU clocked at 2.3GHz, as well as 12GB of GDDR5 RAM. It has a GPU clocked at 1172MHz, giving it 6 teraflops of graphical computing power. The Xbox One X's specifications are quite extensive, and it helped usher in a new era of 4K HDR gaming in the living room, which the Series S and Series X will continue.
Unlike dedicated VRAM on a video card, the Xbox One X's 12GB of RAM is shared by the system and the GPU (so you wouldn't be comparing apples to apples). So, in 2020, you can definitely buy a gaming PC that is better than this. The Xbox One X's CPU is a custom chip with eight Jaguar CPU cores clocked at 2.3GHz.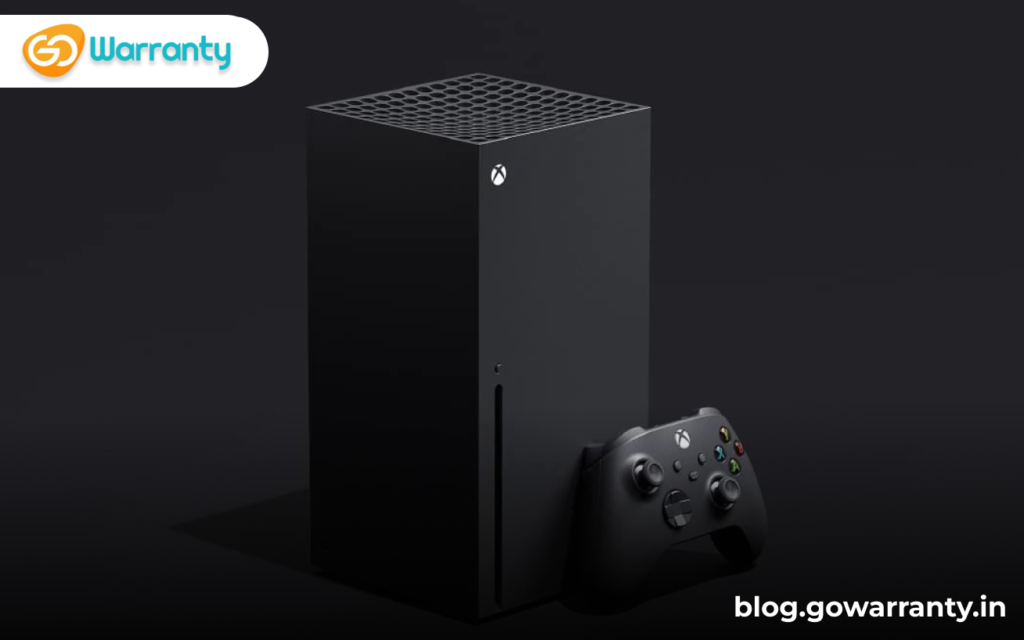 Gaming Performance and Library
Of course, what is the point of all this extra power if not to improve the gaming experience? Thankfully, we can confirm that the Xbox One X performs accurately as advertised: games look fantastic across the board. Whether you're using a 1080p TV with the Xbox One X as well as playing in 4K HDR, games look fantastic on the last generation's most powerful console.
If you have a 1080p TV, the Xbox One X will use supersampling to create better-looking images. Supersampling is a complicated term, but the basic idea is that the game renders itself in 4K thinking it's connected to a 4K screen, so objects have four times the detail. All of this data cannot be displayed because it is still being displayed on a 1080p TV with a fixed number of pixels, but the resulting image is more detailed. In practice, this means that images will appear sharper. For example, trees, branches, and foliage in general will not appear as jagged, and basic fog on an Xbox One may become more realistic while using an Xbox One X.
Interface
Previously, the Xbox One interface was a mash-up of the Xbox 360 blade design and the Windows 10 block-and-pin-heavy design. The latter is still in effect as of the 2020 update, and it makes switching between games and apps relatively simple.
One of its most distinctive features is the incorporation of pins – games or apps that you are particularly fond of – into full rows on the Home screen. This row may draw attention to DLC, indicate how close you are to a specific achievement, or mention something else that is important to you. It's a creative way to keep you thinking about a game long after you've finished it, and we found ourselves appreciating it every time we saw it.
In-short a premium console
As it turns out, the Xbox One X is a premium console from start to finish.
Sure, you'll need a keen eye to distinguish between supersampled 1080p games and 1080p games played on the original Xbox One, but there is one. However, with 4K HDR gaming, the proof is in the pudding, so to speak. When connected to a good 4K HDR screen, the console plays games with astonishing detail. Put on a 4K Blu-ray with Dolby Atmos sound and you'll have the best cinematic experience this side of the movie theatre.
Verdict
The Xbox One X is still a good machine in its own right, but there's no reason to buy it over an Xbox Series X now unless you can find the older console at a significant discount as the generations change. Finally, the Xbox One X demonstrates that Microsoft has returned to form following the release of the original Xbox One. However, with more powerful machines on the market, it has been surpassed if you want a console that will last a long time.