The ViewSonic X2, which will be released in June 2022, is roughly in the middle of ViewSonic's line of home theatre-centric projectors. With a focus on smart features and home theatre viewing, it's also suitable for gaming due to its low input lag. The ViewSonic X2 is currently available for $1,099. It serves as an excellent entry-level all-in-one Full HD projector. It has a lot to offer with that appealing price point and a robust feature set.
Features
The X2 is a 1080p native projector with a short-throw lens. (Its sister model, the X1, costs $100 less and has similar features but a standard-throw lens.) The projector accepts signals up to UHD resolution (3840×2160) and displays them at 1080p, though it does support HDR. It eliminates the need for changing bulbs over the course of its life by utilising a solid-state LED light source and boasts 30,000 hours of life depending on usage.
The X2 is powered by a Texas Instruments 1080p DMD 0.65-inch DLP chipset and an RGB (RGBG) LED light source. Despite the lack of a colour wheel, I did notice a very minor rainbow effect on white spinning animations during my time with the X2. The light source is rated to have an LED Lumen specification of 3,100 as well as an ANSI lumen specification of 2,300 ANSI lumens; in the brightest mode, we measured 2,098 ANSI lumens.
The light engine is designed to cover 125% of the Rec.709 colour space. As a result, DCI-P3 HDR coverage is somewhat limited, but 125% Rec. 709 isn't bad for a 1080p projector. The LED light source offers numerous advantages, including, but not limited to, faster power-on and -off times without the need to warm up to achieve full operating performance as seen with lamp-based projectors, relatively quiet operation in all modes, a long life span without the need to change lamps, and a projector chassis that is relatively compact in size.
Design
The X2 weighs 7.9 pounds and has dimensions of 14 x 4.7 x 9.9 inches (WHD), allowing for table or ceiling mounting. Using a short-throw lens with a throw ratio of 0.69-0.83, the X2 can display diagonal image sizes ranging from 30-inches diagonal to a massive 300-inches diagonal. This allows for a minimum projector distance of about 1.5 feet and a maximum distance of about 14 feet for the largest screen sizes. At a distance of about 5.5 feet, I was able to project a 100-inch diagonal image.
The X2 has a foot that can be used to angle the projector up when installed on a table; however, using it will result in the need to use the keystone correction to readjust the image. It is recommended to avoid this for permanent installations in order to preserve image brightness and resolution. The 4-corner adjustment is an additional picture adjustment. This allows the user to make minor adjustments to help align the image while causing little degradation to the image itself.
Connectivity
The X2 has two HDMI 2.0b/HDCP-compliant inputs, one USB-C for display functionality, one USB-A for media playback and supports 5V/1A for powering media streaming sticks such as a FireTV, one 3.5mm audio in jack, one 3.5mm analogue audio out, an RS232 connection port, and one USB service port. Furthermore, the X2 supports Wi-Fi with an embedded Wi-Fi radio (no dongle required) for streaming or screen mirroring, as well as dual Bluetooth options for sending a signal to the projector's built-in speakers or connecting the projector to Bluetooth devices including a speaker or headphones for viewing.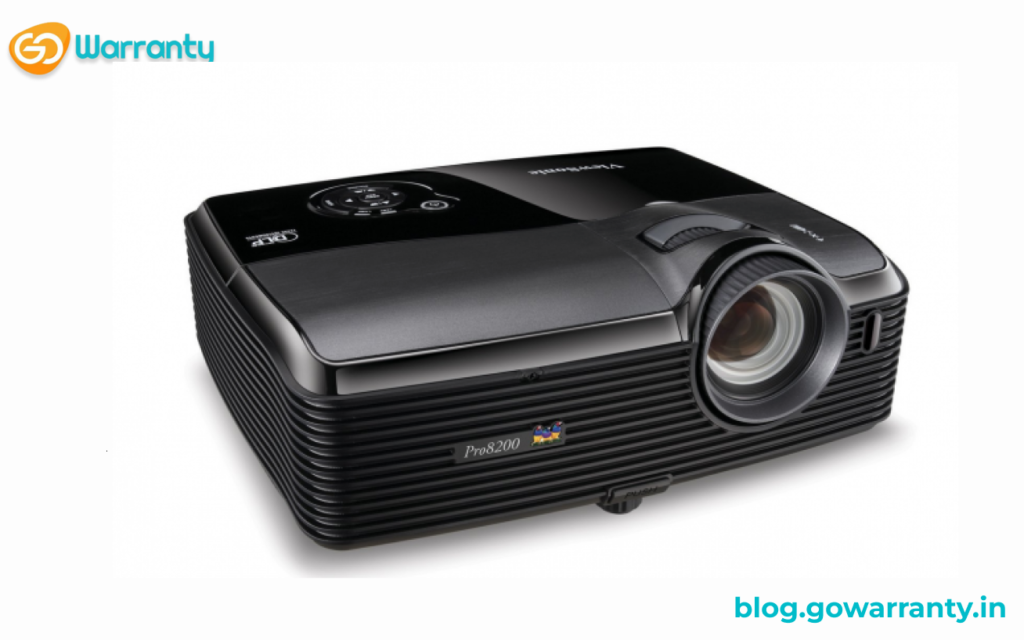 Performance
Colour Modes
The ViewSonic X2 has six SDR picture modes and six HDR picture modes. These are labelled Brightest, TV, Gaming, Movie, User 1 and User 2. Everyone can be set up the same way and have access to the same settings. The colour temperature is independent of the picture mode and can be changed for each picture mode, though each picture mode has a colour temperature associated with it by default.
Picture Modes
None of the picture modes was accurate OOTB (out of the box), presenting either an extremely cool image with a blue bias or a warm image with an overly red bias. The only exception was Brightest, the projector's brightest mode, which exists primarily to meet the claimed lumen spec. It had a very strong green bias in the picture and was therefore unwatchable with its default settings.
The 3D picture mode was not too bad because it was cooler and brighter, and it looked pretty good when paired with active DLP link glasses. When 3D content was introduced, it appeared that once any of the 2D modes was calibrated and in use, the 3D picture piggybacked off of that mode. This is fortunate because picture adjustments for White Balance, CMS, and all other image controls are unavailable once in 3D mode.
The X2 also supports 1080p 3D, which is always a welcome addition, though I did notice a little more crosstalk than I would have liked to see, and none of the picture controls for White Balance, CMS, gamma, and so on are available while viewing 3D. The included remote is well-designed and backlit; however, one button on the remote serves no purpose. It would be ideal if that button could be remapped to a user-specified hotkey.
Out-of-the-box performance
Out-of-the-box performance in most modes was subpar. Because of the default colour temperature associated with them, the modes that were most suitable for use were TV, Gaming, and User 1. All other modes had an obvious green/blue or very heavy red bias, which was present in both SDR and HDR. Aside from the obvious colour shift in the white balance, it was clear that most of the colours were oversaturated and had the incorrect Hue. Overall, the out-of-the-box (OOTB) picture modes were acceptable, and depending on the viewing environment, the colour inaccuracy may not be an issue for some, though it is very noticeable, particularly in cyan, blue, magenta, and yellow.
Verdict
The ViewSonic X2 offers a well-rounded set of features at an affordable price. It's a capable performer, but it's more of a jack of all trades and master of none. It has flaws, such as the app store and app functionality, and serious gamers may find it lacking in terms of input lag—though it still outperforms many projectors in this regard, and considering it's not really targeted or marketed towards gaming, it's adequate.