Some successful mobile brands attempt to replicate their success on television. Is this, however, feasible? I purchased the OnePlus Y1S Pro 43 and 50-inch TVs in order to review and compare them. This is the correct viewpoint. I purchased them. The brand does not send these. We conducted a thorough review after using them for 100 hours. They have thin (almost non-existent) bezels. They have a plastic frame and foot stands. The installation team will charge you Rs 400-500 for the wall mount. There are no far-field microphones available. The connectivity options are adequate, with three HDMI ports (1 HDMI 2.1 eARC port), two USB ports, and other ports. It has Bluetooth 5.0 and dual-band WiFi. This is the remote control, which includes hotkeys for Netflix, Amazon Prime, and Disney Hotstar.
Design and Display
The appearance is satisfactory. They include an 8-bit FRC VA DLED panel. Peak HDR brightness on the 43-inch model is 410 nits, while the 50-inch model is 430 nits. In some cases, the 43-inch screen had more brightness, which is both good and bad. None of them are compatible with Dolby Vision. They are compatible with HDR10, HDR10+, and HLG. We tested HDR10+ content on Amazon Prime, and the performance was adequate. In my opinion, the 50-inch screen displayed better colours and sharper images. Take another look at it. Take note of the colour differences between cars and sand. Colour optimization is better on the 50-inch screen. Their colour optimization is different, but their brightness is appropriate.
Video Formats
They support the same video formats, and their panels produce different colours. Their colour reproduction is not the same. As a result, panels vary in quality. Colours are optimised by the brand in the same way for a specific range. As a result, their panels are from different leagues. The Dolby Vision content was shown in HDR and looked great. It is a common misconception that televisions that do not support Dolby Vision cannot play it. Dolby Vision content will be available on 32-inch televisions as well, but not in Dolby Vision format. It will be shown in HDR. The colours and details will be just fine. The difference in colour is due to the fact that their panels are from different leagues. Colours are more vibrant at 50 inches. SD channel performance is excellent.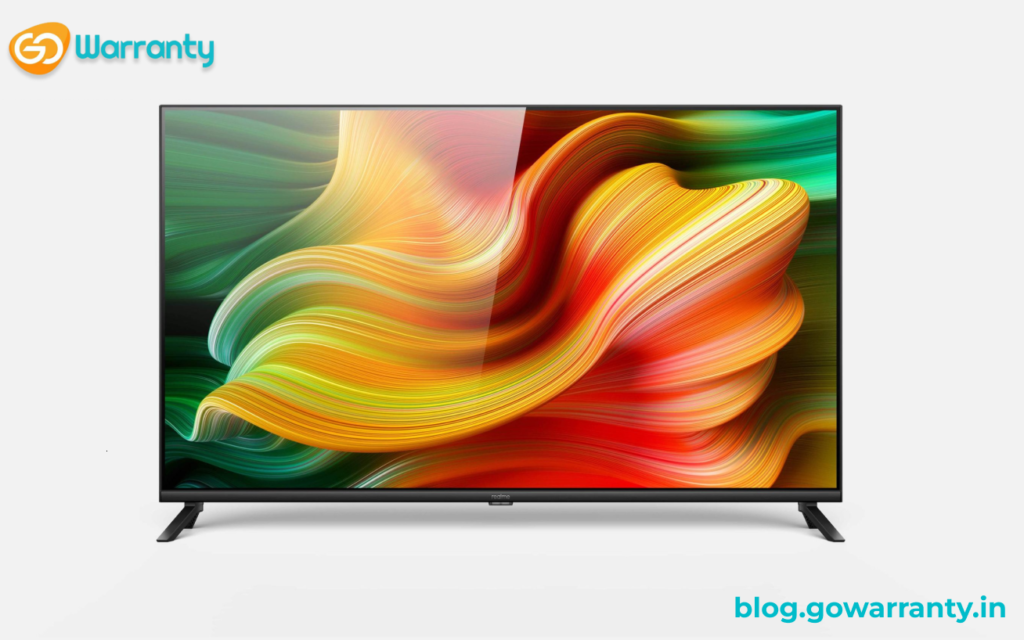 Other Important Features
The upscaling of HD channels performed as expected. One important feature is that they come pre-installed with Android 10 and support for Chromecast, Miracast, and OnePlus Connect. Oxygen Play is a skin that has been applied to Android 10. It resembles Xiaomi's patch will skin. It displays suggested content as well as live channels. You have the option of using Android or the OnePlus Y1S skin. The highly publicised multicast feature from OnePlus is quite problematic. The screens of two OnePlus phones can be cast simultaneously using multicast. Due to a bug, this feature does not work well. shows on television. The phone needs to be updated, as well as phone shows on TV. There is a bug in the app that prevents the TV from recognising the phone.
With Miracast support, you can easily cast one phone at a time. They have 2 GB of RAM but 8 GB of storage. There are only 2.3 GB of usable memory. Other brands provide 16 GB of storage with 10-11 GB of usable storage. However, its USB upscaling was excellent. Both televisions upscaled and played 720p content flawlessly. The upscaling of 1080p content was adequate, but the upscaling of the 4K video was outstanding. All upscaling is beneficial (SD, HD and USB content). OnePlus claims a contrast ratio of 5000:1. We looked at blacks, and they were fantastic. Both televisions produced deep blacks. You will have a great time. However, the 50-inch model has deeper blacks than the 43-inch model. Colours and blacks in 50 inches are more vibrant, punchier, shaper, and more detailed.
Audio Quality
Their audio quality is mediocre, and a good soundbar is required. You should disregard the OnePlus Y1S Connect app and the multicast feature. Rest assured, they are good choices in this price range. After the pros, you can make your own decision. Friends, I pay full price for these TVs rather than waiting for sales because I need them after thorough testing. Please help me by purchasing through my affiliate links. It will benefit this channel without affecting your price. That is how we conduct such reviews without being pressured by brands. Pros- It has excellent peak HDR brightness, but it cannot be fully utilised. It has good viewing angles due to its high brightness. The colours are dull in the default picture mode.
They can, however, be changed manually by calibrating colours or changing the picture mode. To improve image quality, you can make colours sharper and more vivid (because of high brightness).
Verdict
Since it is a VA panel, the blacks are incredible. These are ideal for use in bedrooms. No other TV under Rs 30,000 has such excellent brightness and black levels. It is a good budget gaming option. It lacks a 120 Hz panel, but it does have ALLM, which reduces input lag to 8 ms. MEMC is software-based in these 60 Hz panels. Use MEMC only when watching movies. However, for good performance, while watching sports, use MEMC. MEMC isn't spectacular, but it's adequate. Such version is provided by all software MEMCs. However, they are the best TVs in this price range. A OnePlus Y1S Pro 43-inch TV costs Rs 27,000, while a 50-inch TV costs Rs 32,000. (amazing). You can further reduce the price by using card offers.
GoWarranty's Extended Warranty Extended Warranty
These low-cost televisions have a one-year warranty. comprehensive, with a maximum additional warranty of one year on the panel. However, there are other things that are vulnerable to damage. I recommend that you purchase a good extended warranty that protects your TV from the start. Go Warranty is my recommendation and is also recommended by famous Youtuber Vineet Malhotra. GoWarranty will provide you with the best protection for your television. They are renowned for their easy and hassle-free process.