Working from home has become the norm, and the increased pricing of computers on the market just adds to the suffering. Because of the continuous worldwide chip scarcity, prices are expected to rise by 20-30% in 2021. Infinix InBook X1, a Chinese smartphone manufacturer, is now introducing low-cost laptops for working professionals and students in China.
The Infinix InBook X1 Slim laptop is about to be released in India. The Infinix InBook X1 Slim will be available in India by June 15th, according to the manufacturer. Infinix promises to have a number of market-leading features. Implying that we may anticipate some new features at a reasonable price. The Infinix InBook X1 Slim is 14.88mm thick and weighs 1.24kg. Making it the lightest as well as thinnest laptop in its price range, according to Infinix.
The Infinix InBook X1 Slim is made entirely of metal and will come in four colours: red, green, blue, and grey. The smartphone features a Type-C connector and a huge battery. According to the company's information thus far, the Infinix InBook X1 Slim might be a rebranded version of the Infinix InBook X2, which was released in the worldwide market in January. It's unknown whether the Infinix InBook X1 Slim characteristics and features will be similar to the Infinix InBook X2.
From the InBook X1 Pro, the InBook X2 takes a few leaps ahead and a few steps back. This can also be the case for Infinix Inbook X1 Slim laptop. Its major three improvements over the earlier first generation model are its slimmer and lighter profile, brighter display, and keyboard lighting. The model isn't any quicker, lasts any longer, or is any quieter than its predecessor. Maybe we'll have to wait for an "InBook X1 Slim " to see these advantages.
Price and Availability
The business launched its Infinix InBook X1-series laptops in India last year. With prices starting at Rs 35,999 for the base model and up to Rs 55,999 for the high-end i7 variant. The laptops are popular on Flipkart since they can be purchased for Rs 6,000 less. With the launch of the InBook X1 Slim in India, the business now wants to extend its laptop line. The InBook X1 Slim will be available in India next week, according to the manufacturer. Let's take a peek at what the Infinix InBook X1 Slim has to offer.
Infinix X Series Laptops
Intel's 10th Generation Core i3 and Core i5 processors will power the Infinix INBook X1 laptops. While Intel's 10th Generation Core i7 chip will power the premium INBook X1 Pro model. These laptops are available in two young colour options: Aurora Green and Noble Red, as well as a classic type Starfall Grey. All three laptops come pre-installed with Windows 11 Home.
Specifications(Expected)
Intel Core i3-1005G1, Core i5-1035G1, and Core i7-1065G7 are the three processor options for the InBook X2. The laptop has up to 16GB of RAM and 512GB of M.2 NVMe PCIe 3.0 SSD storage, as well as Intel Iris Plus graphics and ICE STORM 1.0 cooling. A 50Whr Lithium polymer battery unit powers the machine and will last up to 11 hours on a single charge. Furthermore, the laptop supports Type-C quick charging at 45W. A 14-inch Full HD IPS display with a resolution of 1920 x 1080, 300 nits of brightness, 100 percent sRGB coverage, and a 16:9 aspect ratio comes standard on the laptop.
Additionally, there is one USB Type-C connector for data sharing, charging, and display, as well as another Type-C port for data transmission, two USB 3.0 connections, an HDMI 1.4 port, a 3.5 mm headphone jack, and an SD card slot The Core i3 model costs $399, while the Core i5 model costs $549, and the top-of-the-line Core i7 model costs $649.
These specs and features are identical to those of the Infinix INBook X2, which was released internationally in January. Unless the manufacturer decides to make any adjustments to the Indian market. It appears like the Infinix InBook X1 Slim will be a rebranded Infinix INBook X2 for the Indian market.
Keyboard and Touchpad
The keyboard might be identical to that of the InBook X2, ensuring a consistent typing experience. Backlighting for all keys and symbols is present here, whereas it was not available on the previous InBook X1 Pro.
The clickpad might be larger than on the Lenovo IdeaPad 5 Pro 14 (12.5 x 7 cm vs. 10.5 x 7 cm). It's also possible that it's a little narrower than the InBook X1 Pro's clickpad. The cursor movement is smooth and responsive, with no abrupt leaps or stops. When pressed, the integrated clickpad buttons provide pleasing feedback, however they are shallow and noisy as a result.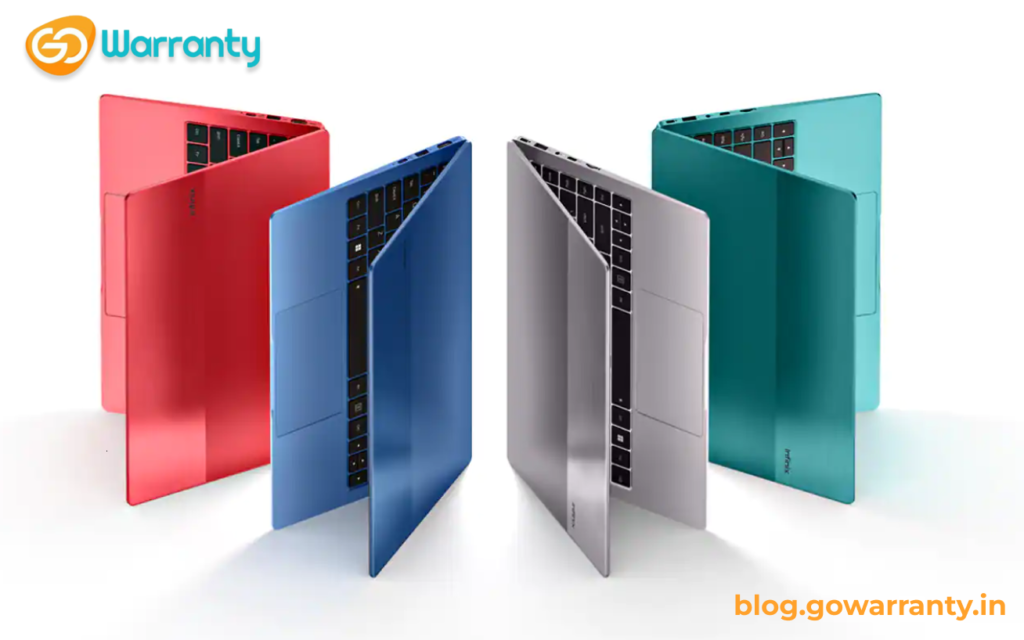 When compared to the InBook Pro X1, Infinix's InBook X2 has a different panel. It's possible that it'll be the same in the InBook X1 Slim. The newest screen is brighter, but the colour reproduction and contrast levels are essentially comparable.
About Infinix
Infinix was created in 2013 with the goal of creating attractively designed cutting-edge technology. With a special emphasis on smart gadgets that provide incredible smartphone experiences. Infinix products are designed from the ground up featuring cutting-edge technology as well as great design in mind. Infinix's brand spirit aspires to encourage today's youngsters all around the world to question the status quo and stand out from the pack.
The Infinix design language offers a lot of options as well as individual characteristics. These critical aspects are always nicely reflected in Infinix products. Infinix technology aims to make consumers' lives easier and more enjoyable by creating unique designs for beautiful and intelligent devices. For today's youngsters all around the world, Infinix design and technology inspire a trendsetting lifestyle. Infinix is a global brand and product with a strong focus on emerging countries such as Africa, Latin America, the Middle East, Southeast Asia, and South Asia.