From an Apple watch to Android smartwatch and fitness trackers and everything in between, we are listing the wearables that are worth your image, personality, and money.
From smartwatches and fitness trackers to Bluetooth rings and sleep-logging wristbands, if it's technology you can wear, we've reviewed it. Whether you're an Apple diehard or you stan for Android, these are the wearables you should buy.
Now that the summer's biggest launch announcements are out of the way, we have a clear idea of what to expect going into the holiday season. Samsung's Galaxy Watch 4 lineup is here, and it'll be the smartwatch of choice for Android users for a while to come. Fossil's Gen 6 will also be out this fall with a shiny new processor, but it won't get Wear OS 3 until mid-2022 at the earliest. This year, Fitbit played to its strengths and stayed out of the smartwatch space after a strong 2020. Instead, we've got a revamped Charge 5 tracker that's honestly the most significant upgrade we've seen for a fitness tracker in a long time.
The Apple Watch Series 7 is also here with a larger screen, but like other Apple gadgets, it's in short supply due to the global chip crunch. For anyone looking for a deal, now is the time to look for discounts on older products—we just don't recommend buying Samsung's Tizen smartwatches or any Android smartwatches running the Snapdragon Wear 3100 chip.
You want The Best, our Pick is Apple Watch Series 7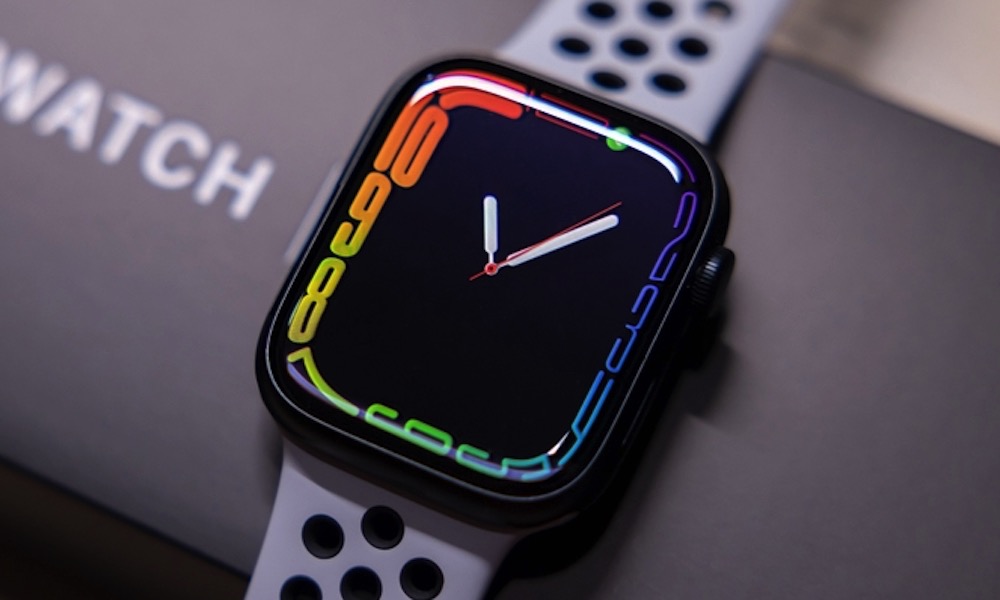 Another year, another Apple Watch. This year's Series 7 is another iterative update, with the biggest change being a larger display. That enables some neat features like a full-size QWERTY keyboard, but Apple's also bumped up the durability and introduced fast charging. We truly like the bigger display, especially for those among us with bad eyesight. However, if you're looking for groundbreaking health features, you won't see them this year. (Though you still get ECGs, SpO2 readings, and all the nifty mindfulness updates in watchOS 8.) If you've been hanging onto your old Series 4 or older, it's a good time to consider upgrading. You'll definitely notice a difference. But those of you with newer watches might want to hold out for the Series 8 or 9.
Most Apple users should seriously consider the Apple Watch SE. It's got all the same motion sensors—including the always-on altimeter—as the Series 7 and the same processor as the Series 5, but costs approximately INR 9000 less at INR 21000. You're giving up an always-on display and advanced health features like ECG and blood oxygen-monitoring, but if you're young and in excellent health, you might want to prioritize savings. If you don't want to compromise on advanced health, but you're not keen on the Series 7's prices, you could also hunt around for a refurbished Series 6 while they still last.
But this only covers iOS users. Android users should absolutely consider the Samsung Galaxy Watch 4, especially if you've got a Samsung Galaxy phone. It's gorgeous and hands down the best Android smartwatch out there. The Fitbit Sense is also worth considering. If you don't care too much about LTE connectivity and don't have a Samsung phone, this is one of the most feature-rich options available to you.
If you are someone who start their mornings guzzling protein shakes and are determined to crush that 10,000-step goal every day. You want a wearable with enough battery life to keep up with your epic lifestyle and don't mind if it's a little ugly.
Our Pick: Suunto 7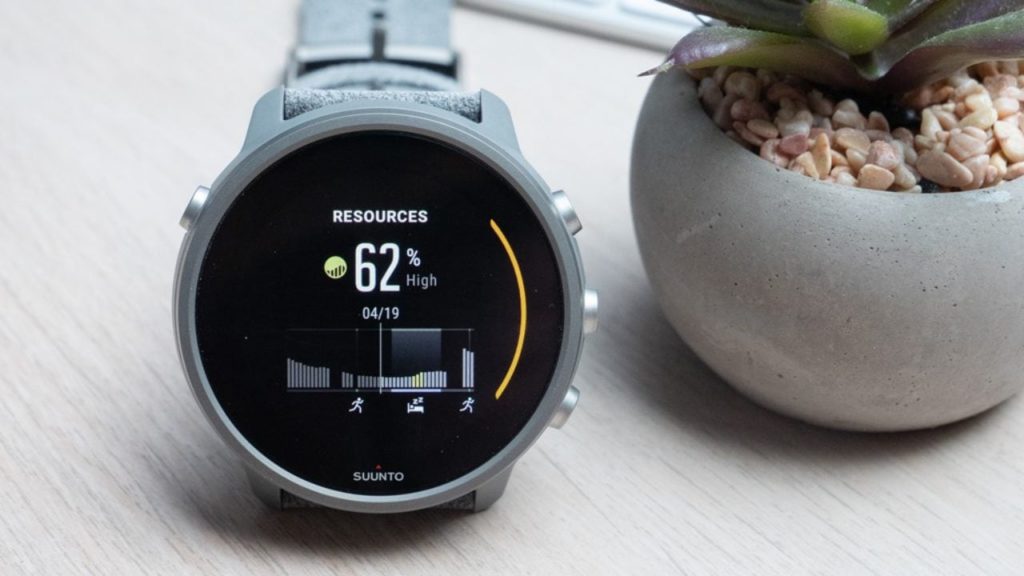 The Suunto 7 is a big, beefy smartwatch with an equally hefty price tag. That said, it's also a comprehensive fitness beast. It's an extremely accurate fitness tracker, and also comes with the ability to download offline maps and tracks 70 sports. You get nifty heat maps, so you can see where other Suunto users like to run, hike, and cycle. As for advanced smartwatch capabilities, you're not missing out on that front either. You get NFC for mobile payments, as well as access to all the apps in the Google Play store—something Garmins and Polars lack with their closed ecosystems. Plus, despite the huge 50mm case, it's actually quite light, and amazingly, it isn't hideous.
If you're into working out and want your watch to keep up, Garmin and Polar always offer solid options. Both companies' smartwatches report in-depth metrics, and while their communities are smaller, Polar and Garmin fans are loyal. We like the Polar Ignite (INR 17000) and Polar Unite (INR 11000)—both are a better fit for more "casual" athletes who are interested in seeing how recovery impacts their performance. As for Garmins, the company's Fenix 6 series is as top-of-the-line as you can get, though the company's first touchscreen watch, the Venu (INR 22500), is worth a glance. If you're on a tighter budget, the Timex Ironman GPS R300 (INR 9000) is an accurate, affordable option with monstrously long battery life.
If you are among the ones, who has an Android mobile phone and wants a smartwatch that works intuitively with it.
We Will Suggest – Samsung Galaxy Watch 4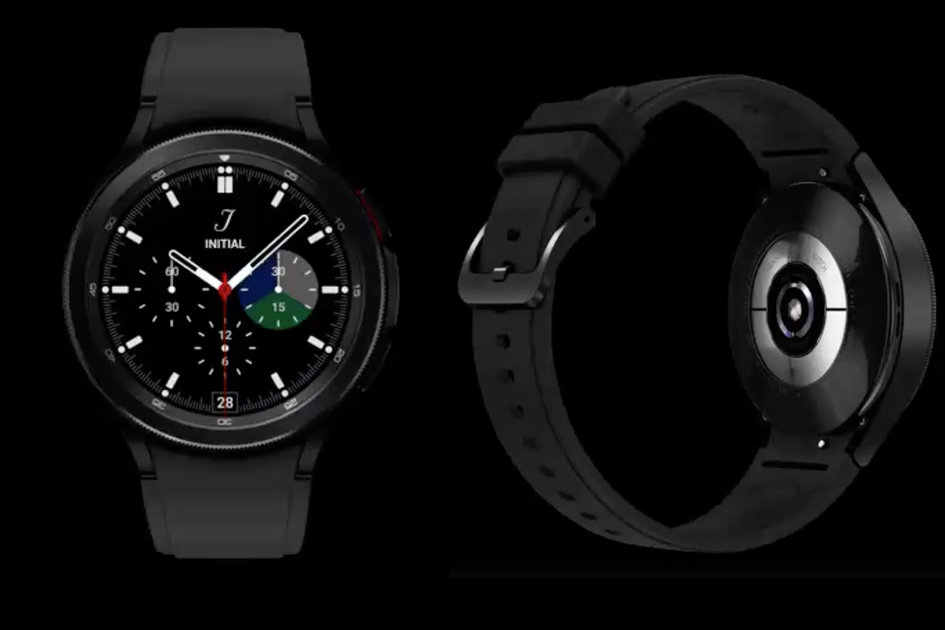 Switching back to Google's Wear OS platform was a gamble, but Samsung's made a pretty damn good smartwatch with the Galaxy Watch 4. This smartwatch has a powerful 5nm processor, as well as LTE, increased RAM and storage, and all the advanced health features introduced with last year's Galaxy Watch 3. It's also got a shiny new 3-in-1 biosensor that enables you to measure your body composition straight from the wrist. Samsung's also improved sleep tracking, and added snore detection. The best part is that you now have access to a better third-party app ecosystem via the Play Store, meaning you don't have to pick Samsung Pay if you'd prefer Google Pay. It's not perfect, and in our review, we still had a few gripes, but this is still the best Android smartwatch you can currently buy. We recommend the Watch 4 over the slightly more expensive Watch 4 Classic as they mostly have the same internal specs, but feel free to spend the extra INR 7500 if the Classic is more your style.
Again, the Fitbit Sense (approximately INR 25000 ) is a great alternative if you have a non-Samsung Android phone. Not only is its FDA-cleared ECG feature platform-agnostic, but it also has a more robust community if competing with friends is something that motivates you. Plus, it's the only smartwatch currently available that has meaningful stress-tracking and the best sleep-tracking of the bunch. The one thing you're missing out on is LTE connectivity. But if you want a Wear OS watch instead of a Fitbit one, right now you should also consider Mobvoi's TicWatch Pro 3 (INR 23000) or preorder the Fossil Gen 6 (starts at INR 22500). Both of these watches sport Qualcomm's Snapdragon Wear 4100 platform and have been confirmed by Google to be eligible for the upgrade to Wear OS 3 next year. We don't recommend buying a new 3100-powered Wear OS watch at this time, even if the discounts are good.
If you are a person who takes pride in looking good and needs a smartwatch to match. Someone who values classic design with basic functionality over advanced features
Our Pick Will be The Skagen Jorn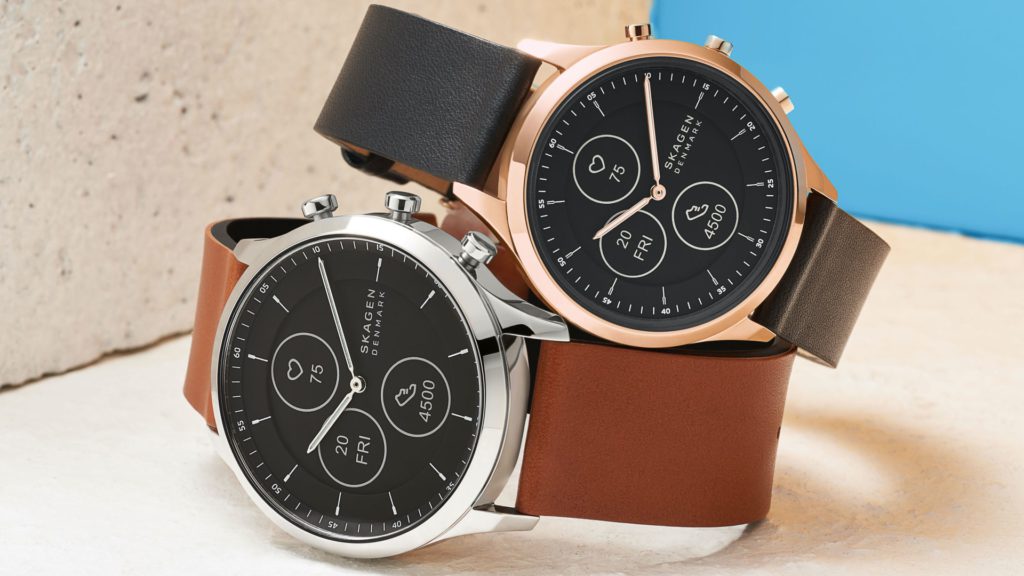 The Skagen Jorn is basically the more Scandinavian minimalist cousin of the Fossil Hybrid HR. You get the same beautiful E ink display and lengthy 2-week battery life, but in our opinion, it comes in a classier package. Fossil—which owns Skagen—has also added some software updates to the app, including GPS maps, real-time weather, challenges, and automatic activity-tracking. It lacks NFC payments, and navigating between menus can be a little finicky, but as far as a simple-yet-stylish smartwatch goes, the Skagen Jorn delivers some of the best bang for your buck.
If the Skagen Jorn's design isn't quite to your taste, you can always opt for the Fossil Hybrid HR (INR 14600 – INR 16450). The Garmin Vivomove Style is a bit pricier at INR26500, but it sure is a classy watch. It's got five days of battery life, heart rate-monitoring, NFC payments, and a gorgeous hidden AMOLED display. While it looks like a typical analog watch, you can tap the screen to reveal a subtle smart display. This is the better choice for the more fitness-oriented user, as Garmin's platform is one of the best around. Another great option for anyone with a smaller wrist is the INR 18750 Garmin Lily. It's a tiny hybrid smartwatch but offers an impressive set of features. Also, while it's not quite a hybrid tracker, the Timex Metropolitan R is affordable at INR 13500, has built-in GPS, and looks pretty sleek on the wrist.
And, if you want something that has more of a fitness tracker feel, take a gander at the INR 11250, Fitbit Luxe. Its color touchscreen gives it a smartwatch feel but in a much lighter and compact form factor. You also get access to Fitbit's platform, which is one of the most comprehensive out there.
If you are someone who hates watches, but wants something to track fitness or activity.
Our Pick: Oura Ring

This smart ring has gotten a lot of renewed buzz lately, as many medical researchers are currently using it in studies to see if it can be used to detect covid-19 early. That said, it's primarily a sleep tracker. You get detailed breakdowns of how well you slept, and your "readiness"—basically a score measuring how well you've recovered. It doesn't really track activity in the way other wearables do. The focus here is mostly on meeting a daily calorie burn and minutes spent in low, medium, and high-intensity levels. It's great for a macro, holistic look at your activity. Plus, you have the option to log mindfulness sessions within the app.
You want a basic fitness tracker but don't want to pay a lot for it.
Our Pick: Amazfit Bip S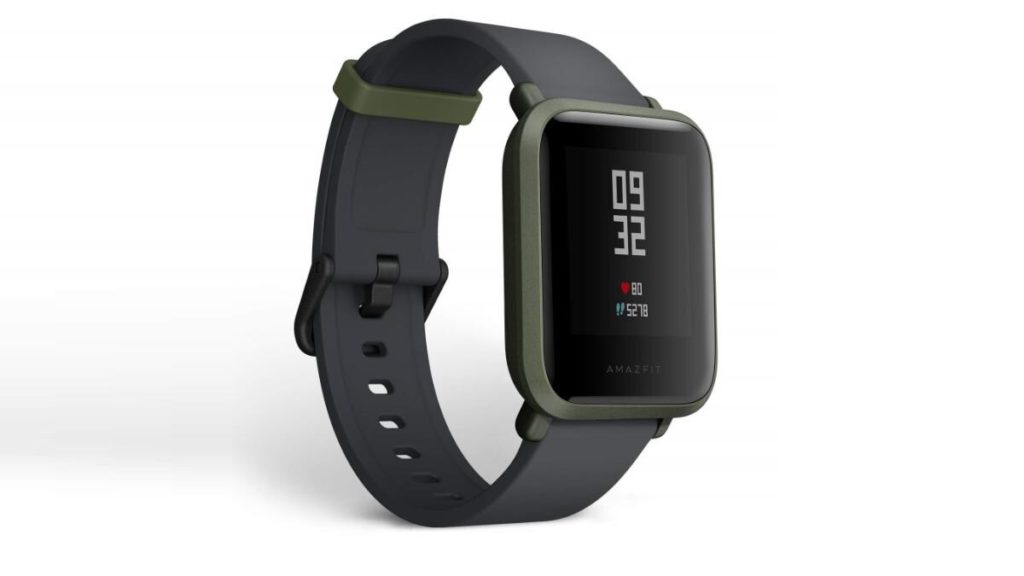 I know, this looks more like a smartwatch than a fitness tracker, but it's hard to beat for the price. You get extremely accurate GPS and heart rate-tracking, as well as a decent companion app. It's less than half the price of a Fitbit Charge 5, and yet it also comes with built-in GPS. You can swap custom watch faces, and it's really hard to beat 15-day battery life—up to 40 if you tweak the power-usage settings. It's truly a bargain that's reminiscent of the old Pebble watches.
OK, but let's say you actually want a fitness tracker form factor. Then Fitbit's Charge 5 (INR 13500) is a good bet because it has built-in GPS, ECGs, and stress tracking. The Fitbit Inspire 2 is even cheaper and has 10-day battery life. If you want something a little more stylish and are ambivalent about outdoor activity, also consider the INR 11250 Fitbit Luxe. If you don't mind spending a little more, Amazfit's GTR 3 Pro is also an excellent device that puts some features usually reserved for flagship smartwatches at a much more affordable INR 17250. The regular GTR 3 and GTS 3 are even more affordable at INR 13500.