The Asus ZenBook 14X OLED Space Edition is a limited-edition laptop released to honour the 25th anniversary of the company's first laptop flown into space. The laptop comes with a 12th generation Intel Core i9 H-series CPU and 32GB of LPDDR5 RAM. It has a 14-inch OLED touchscreen display with a refresh rate of 90Hz and a screen-to-body ratio of 92 percent. The Asus ZenBook 14X OLED Space Edition also has a 3.5-inch OLED companion ZenVision monochrome display on the lid, which can be used to monitor alerts without opening the lid or to display animations and static text.
The Asus Zenbook 14X OLED is a Windows 10 laptop with a 14.00-inch, 2,880×1,800-pixel display. It is equipped with an Intel Core i5 CPU and 8GB of RAM. The SSD storage capacity of the Asus Zenbook 14X OLED is 512GB.
Wi-Fi 802.11 is one of the connectivity possibilities. Yes, Bluetooth is included, as are three USB ports, a Thunderbolt 4 (Type C) connection, an HDMI port, a multi-card slot, and headphones as well as mic combo jack ports.
Specifications
First and foremost, the OLED screen is impressive. It has a 16:10 aspect ratio, a resolution of 2880 x 1800, and provides a better visual experience than a normal 1920 x 1200 panel. The colors are vibrant, and the blacks, which are the signature of OLED technology, are extremely dark. It helps text stand out a little more, which is wonderful for someone who reads and writes all day. It nearly maxes out our colorimeter, encompassing 100 percent of the sRGB gamut, 99 percent of Adobe RGB, as well as 100 percent of P3, with a brightness of 395 nits. In a bright workplace atmosphere, some glare is apparent, but not enough to impede work.
The 90Hz refresh rate is pretty great — scrolling is significantly smoother — but, once again, I'm not certain it's worth the battery life hit. Then there's the touchscreen touchpad. This is comparable to Asus's Zenbook Duo, Zephyrus Duo 15, and other dual-screen laptops that the firm has experimented with. The touchpad effectively acts as a little external display, allowing you to slide windows back and forth between it and the main panel.
Table
| | |
| --- | --- |
| Brand | Asus |
| Type | Zenbook 14x Oled |
| Model Number | UX5401 |
| Dimensions | 3112.00 x 2211.00 x 159.00 |
| Operating System | Windows 10 |
| Colors | Pine Grey |
| Battery cell and capacity | 63, Li-ion |
| Display Size | 14 inch |
| Weight | 1.3 kg |
| Resolution | 2880 x 1800 pixels |
| Processor | Intel Core i5 11th Gen Core i5-1135G7 |
| RAM | 8 GB (Expandable up to 16 GB) |
| Dedicated Graphics | No |
| SSD | 512 GB |
| Bluetooth version | v5 |
| Web Camera | 720p |
| Fingerprint sensor | Yes |
| USB Ports | 3 |
| HDMI Port | Standard |
| Multi-Card Slot | 1 Micro SD Card Reader |
| Headphone and Mic Combo Jack | Yes |
| Backlit Keyboard | Yes |
| Speakers | Yes |
When you don't have a window open and aren't using the touchpad as a touchpad, it's effectively a secondary desktop with a grid of programmes and shortcuts. The Collection button, which allows you to "capture" any group of tabs and programmes you have open at the time and bring them back up later, is the most helpful to me. You can access a number pad and a calculator (something you can also do with the Vivobook's screenless touchpad, albeit it's not as nice). On the main screen, there are shortcuts to access Voice Recorder, Solitaire, and other programmes (and you can add your apps and web pages of choice). There's a Handwriting programme where you may scribble and the words will display as text wherever the cursor is (email, Slack message, whatever).
Webcam
Finally, keep in mind that the webcam isn't very good. The colors are realistic, although it's hazy and a little foggy at points. It looked like Vaseline had been rubbed over it during a Zoom call. If one does enough video calls for work that this would be an issue. The more I hear about humiliating Zoom situations, the more I love physical shutters (which this one has, however, there is a kill option on the keyboard).
Features
The Handwriting app is actually rather good, as the gadget correctly reads my horrible handwriting. However, keep in mind that this is a text-recognition programme, not a full note-taking app; you can't create images or diagrams and expect the Zenbook to duplicate them.  (It also didn't identify the Chinese and Korean characters). It's entertaining as a pure handwriting-recognition tool, but it appears to be largely fun.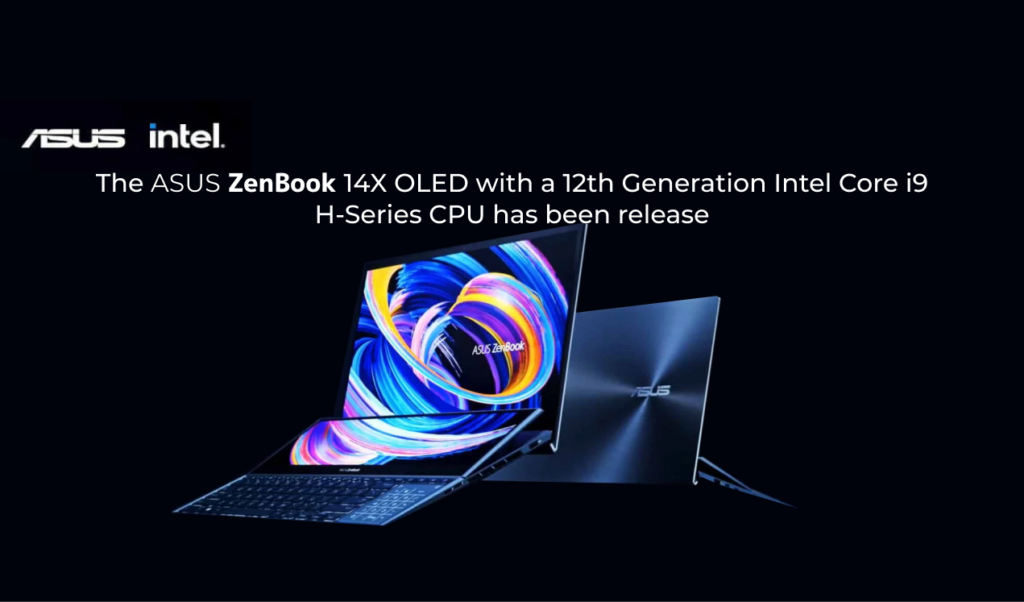 It's a nice-looking tablet with a glossy lid that opens smoothly with one hand and no screen wobbling. A word of caution concerning Zenbooks in general: the lids are fingerprint magnets; my unit was continually smeared. The construction is a little plasticky — there's some flex in the screen and keyboard, and after bashing the gadget around in my full bag for a few days, I noticed one little ding in the bottom of the deck — but it's a step beyond cheap fare. The finish is a dark grey futuristic-looking finish. It's 0.67 inches (16.9 mm) thick and weighs somewhat more than three pounds (1.4 kg) – not light, but portable enough.
Ports
Two Thunderbolt 4 USB-C ports, one USB 3.2 Gen 2 Type-A port, one HDMI 2.0 port, one microSD reader, and one audio connector are provided. That's a nice combination. However, both USB-C ports are on the right side. The Harmon Kardon speakers sound good, but they don't have nearly as much volume as I'd want – I had to lean in to hear my Zoom conversations at times. The keyboard is comfy and has good travel, and there's a fingerprint sensor on the power button.
Warranty Plan
| | |
| --- | --- |
| Warranty | 1 Year |
| Warranty Type | Manufacturer |
| Extended Warranty | 2 years Extended Warranty from the GoWarranty for the Asus Zenbook 14X OLED |
Asus Zenbook 14X OLED Space Edition (UX5401)
The company has released the Asus ZenBook 14X OLED Space Edition to commemorate the 25th anniversary of the first ASUS laptop propelled into space. The laptop will be available in India later this year, according to the manufacturer.
Summary
The Asus Zenbook 14X OLED Space Edition (UX5401) is a laptop running Windows 11 with a 14.00-inch display with a resolution of 2880×1800 pixels. It is equipped with a Core i9 CPU and 32GB of RAM. The Asus Zenbook 14X OLED Space Edition (UX5401) comes with 1TB of SSD storage. Wi-Fi 802.11 a/b/g/n/ac/ax, Bluetooth, 3 USB ports, Thunderbolt 4 (Type C), HDMI Port, Multi Card Slot, Headphone, and Mic Combo Jack connections are among the connectivity choices.