Nothing beats something that you can unbox, plug in, and turn on without cracking a manual or downloading a PDF. So, why am I still smitten by TCL 6-Series? In the past, I've stated that the 6-Series was the best TV for the majority of people, based primarily on how well the screen looks for the money. It wasn't because of TCL's looks or sleek interfaces and apps there were and continue to be plenty of other mid-tier options from Vizio, Hisense, and others that do the job just as well. However, the latest TCL 6-Series now takes the prize for sheer physical simplicity. It comes with a centre pedestal stand and requires very little interaction with the settings menu.
It can be easily placed anywhere and reads things like game consoles, disc players, and soundbars (as well as room brightness and many other things) without your intervention. Furthermore, it retains an excellent Roku interface, is reasonably priced, has quantum dots and mini LED backlighting, and looks genuinely fantastic while playing everything. If you're looking for a new television, you should start here.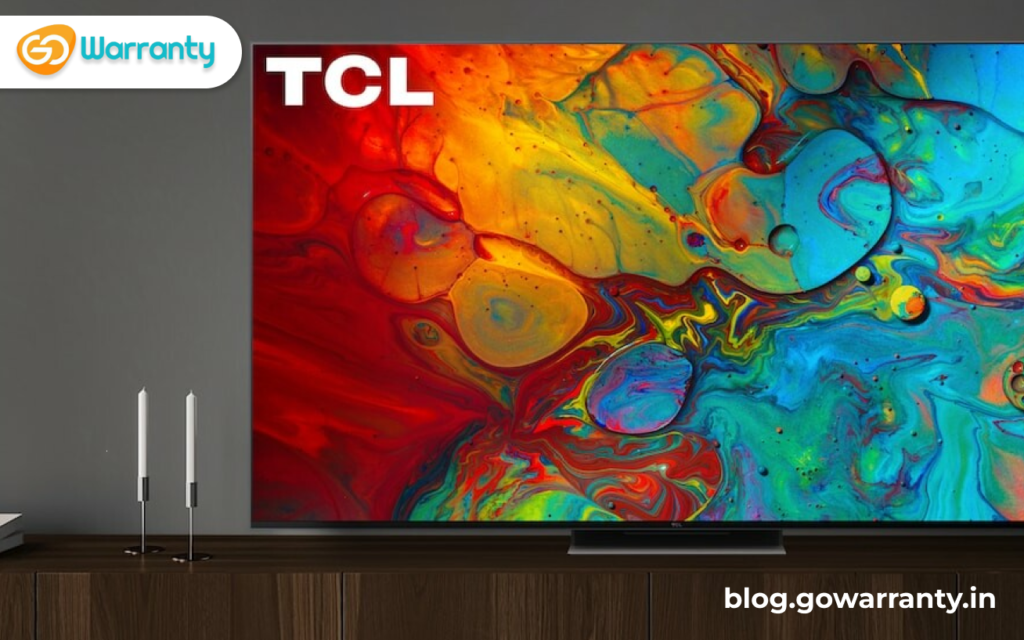 2022 Model
The TCL 6-Series I'm writing about is the 2022 model R655, which is essentially brand new. It was released late last year and is still available in stores today. TCL announced a new naming structure for models (and their specifications) that will be available later in 2023 at CES earlier this month. If that sounds perplexing, it is. However, you are not reading the incorrect review. This is the most recent model, which is available in sizes ranging from 55 to 85 inches.
The addition of that centre pedestal mount, a faster 144-Hz refresh rate, and improved significantly mini-LED backlighting performance, which results in brighter scenes and better contrast, distinguish this from the 2020 6-Series.
I didn't get a chance to compare the two models, but the highlights on the newer 6-Series seemed noticeably brighter and the colours popped more than I recall on the previous model. Light blooming when bright objects on dark backgrounds appear to be strangely illuminated by internal TV angels was also improved in my opinion, though it still exists.
Automatic Features
With built-in voice search and easy access to every major streaming app via Roku's sleek interface, there's almost nothing online that you can't find and start watching in minutes on this TV. When I plugged in a Nintendo Switch, HD Blu-Ray player, and soundbar, the TV almost instantly recognised what each one was and adjusted its settings when I switched to that input (also easy to see at the top of the Roku interface). It's incredibly simple and straightforward.
Gamers will appreciate the 120-Hz refresh rate at 4K, which is the maximum that a modern Xbox or Playstation 5 can produce; this means the smoothest possible gaming and sports viewing in general.
Other brands aren't far behind in terms of sleek and simple integration between a streaming interface and a TV's settings menu, but I haven't seen anything else this simple. Hisense's Google TV interface is the closest, and I like how easy it is to cast from my Android phone, but it isn't as streamlined. Still, there is a small learning curve if you are visiting Roku for the first time, with the most annoying part being logging in to all of your accounts the first time.
Simplicity
When it comes to simplicity, thank God for the centre pedestal. It makes mounting the unit on existing TV consoles much easier, especially if you choose a larger model TV. I like how easy it is to position a soundbar beneath or in front of the screen. Since the stand isn't particularly deep (about 13 inches), I was able to easily fit a soundbar in front of it, but you could also put one on the front of the pedestal, letting you fit the TV on an even smaller table or stand.
I also like how the ports on the right side of the TV are easily accessible. There are four HDMI connections (one for your soundbar's eARC), a cable connection, an ethernet connection, an optical audio output, as well as an antenna input (nice for sports-loving cord cutters).
Other Features
This year, I stayed home for the holidays and spent a lot of time on this TV watching everything from old F1 races and ski movies to critically acclaimed modern films. Except for adjusting motion smoothing, which can cause the soap opera effect in movies, I never had to use the settings menu. Make the change by pressing the * button on the remote while something is playing this is possibly the only mildly confusing aspect of this TV.
Otherwise, when left in its default mode, the TV largely adjusted to my needs on its own. It even adjusts the brightness based on how bright the lighting is in your room. Purists should dip the lights; the TV looks best in dark mode. The latest TCL 6-Series isn't as bright overall as the comparable Hisense, but it's plenty bright for most rooms, and it's easier to set up and use than the Hisense.
Verdict
This soon-to-be-renamed model remains an excellent choice for the majority of people, and one that I can personally attest to after dozens of hours of watching virtually everything you can imagine on it. The colours are vibrant, and the content is simple to find. We're no longer in the days of spending over $1,000 and a few hours on setup to get decent black levels, great colour accuracy, and HDR. If you have an older TV that is starting to fail, a model like this one will most likely blow your mind right out of the box.