In 2023, the Sony Bravia X95L Mini LED TV is the more expensive of the two Sony TVs with Mini LED backlighting. It includes upgrades that elevate it above Sony's previous non-OLED lineup. While Sony is still present in the OLED/QD-OLED market with products such as the Sony A95L OLED TV, the company's efforts in Mini LED appear to compete with Samsung's Neo QLED technology. The X95L is an improvement over the excellent Sony Bravia X95K Mini LED TV I reviewed in 2023, with 20% more local dimming zones, a noise-reduction feature, and new internal sound capabilities. It also gets a long-awaited dedicated game menu.
Is this enough to make the TV one of the best of the year? Based on my hands-on impressions of the Sony Bravia X95L Mini LED TV's design, performance, new features, and more, here's how it compares.
Price and Availability
Sony has not announced the official price or availability of the Sony Bravia X95L Mini LED TV since revealing its 2023 TV lineup. This information will most likely be revealed in late spring. The X95L is only available in 85-inch sizes. For smaller sizes, look into the X93L Mini LED, which is less of an improvement over last year's X95K than the X95L. However, the X95L is likely to be more expensive than the 85-inch X95K, which costs INR 4,49,999 before TV discounts.
Design
The Sony Bravia X95L Mini LED TV is a work of art. I like how the titanium silver bezel wraps around the sides of the screen without creating a lip on the panel, giving it a bezel-less appearance. A three-way stand, on the other hand, provides versatile setup options based on what best suits your space.
The X95L, like the X95K, has a checkerboard pattern on the back and a port array that can be hidden by a detachable panel. In terms of port selection, only two of the X95L's HDMI ports are HDMI 2.1. Other premium OLED and QLED TVs for comparisons have a full array of 2.1 ports as standard.
Performance
Sony's first-generation Mini LED left me wanting in some ways, so hopefully the X95L's performance upgrades offer true improvements. The X95L has 20% more local dimming zones and Sony's XR Clear Image feature, which allegedly aids in upscaling. This should lead to less blooming and more definition. At the very least, the X95L had less blooming than the X93L. Ambient sensing on the TV will also cause tone mapping and brightness to adjust based on the lighting conditions in the room. Sony showed how this helps a TV retain the filmmaker's intent as ambient light changes.
I also observed a demonstration of the sound performance when paired with Sony's new S2000 soundbar. The X95L has frame tweeters that, when combined with acoustic centre sync, raise vocals to a more realistic listening height. According to what I've heard, the X95L's built-in audio capabilities are satisfactory.
Features
Two exciting software upgrades are available for the Bravia XR X95L Mini LED TV. Sony continues to use the Google TV platform, but the interface now includes two new menus: the Eco Dashboard and the Game Menu. The Eco Dashboard conveniently combines all energy-saving settings in one dashboard, whereas the Game Menu borrows features from Sony's InZone gaming monitors to introduce a dedicated gaming settings interface to Sony Bravia TVs.
The TV's remote is familiar, but there's now a dedicated launcher for Sony-owned CrunchyRoll. Unfortunately, this TV lacks a backlit remote, which is reserved for the A95L QD-OLED TV.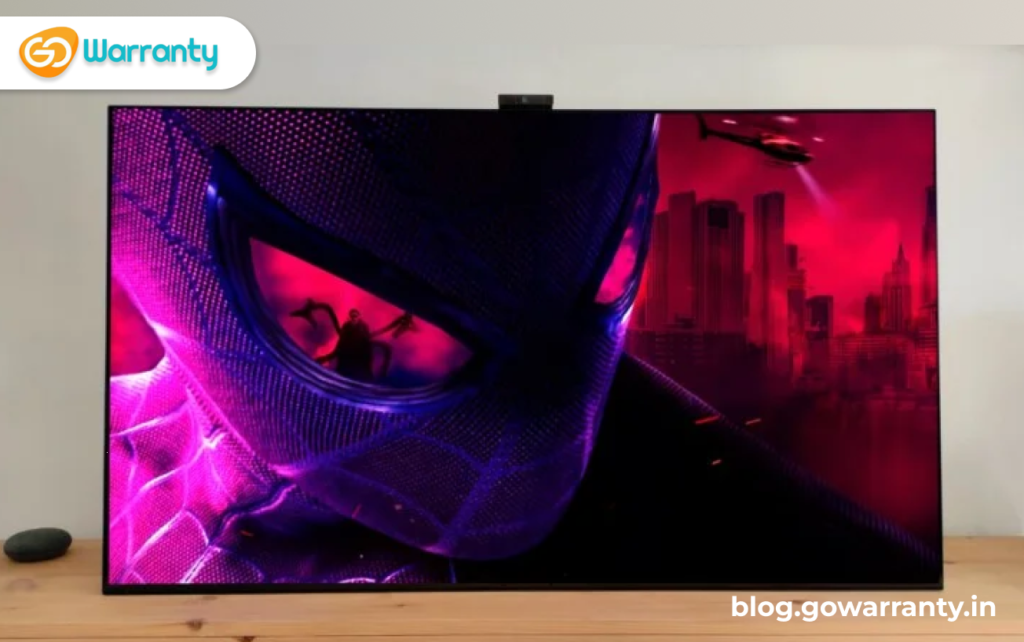 Sony X95L vs Sony X95K: Comparison
Mini LED displays
Sony's X95L and X95K both have Mini LED displays.
This means that the backlight is made up of smaller LEDs, allowing for more precise control of brightness, black levels, and contrast. Sony already claims that this year's Full Array X90L LCD TV is 130% brighter than the X90K, so we're hoping for a similar boost between the X95L and X95K, with the expectation that the new models will deliver brighter, punchier colours with HDR content, and less blooming.
The Sony X95L has a new processor
While both the X95L and X95K use Sony's Cognitive Processor XR, the X95L has a more recent version. The new Cognitive Processor, according to Sony, provides better control over the backlight for improved brightness as well as reduced blooming or halos around bright objects as well as the new XR Clear Image technology for greater noise reduction and clearer motion handling.
Acoustic Multi-Audio+
Acoustic Multi-Audio, a sound system which includes tweeters to ensure that high-frequency sounds originate from the correct location in any scene, was one of the X95K's key audio features. The upgraded Acoustic Multi-Audio+ version on the X95L aims to precisely match sound with images on screen for an immersive experience. You'll have to wait for our full review to see how these two versions stack up.
The X95L is available in a variety of sizes
The X95K comes in a slightly wider range of sizes, including massive 85- and 75-inch displays. The X95L is only available in 85-, 75-, and 65-inch sizes.
Verdict
In every way, the Sony X95L appears to be a significant improvement over last year's Sony mini-LED TV, producing brighter highlights, more detail in dark tones, and big bold colours with reduced banding. There is less blooming and more sharpness. While the brightness easily outperforms mid-range OLED TVs, cinephiles are unlikely to switch to Sony's TV just yet.
The Samsung QN95C Neo QLED TV is the Sony Bravia X95L Mini LED TV's main rival. Both Mini LED TVs introduced changes that should improve some of the best QLED TVs. But, before we can make any recommendations, we'll need to run all of our tests on the Sony Bravia X95L. Keep an eye out for updates.