Nowadays, the next big thing is having a 5G-enabled phone. Slowly, all the mobile companies are introducing their own 5G enable mobile phones. Realme is one of them as they have recently launched  Realme X7 pro 5G phone. Not only is it 5G enabled but it also has some very cool and amazing features.
Let's take a look at what all this amazing phone by Realme has to offer
120Hz super AMOLED Full Screen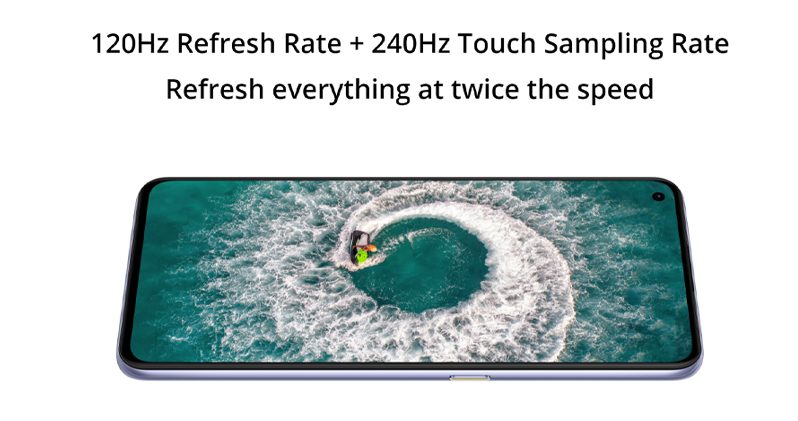 With incredible fluidity, it gazes at flagship-levels of authentic colors with the help of 100% DCI-P3 color space. It also has 4096 levels of brightness adjustment which is supported by hardware-levels of low blue light. Realme claims that it is their most cutting-edge phone screen to date.
65W superdart charge which goes from 0-100% in 35 mins
It has a feature conversion rate that can reach upto 99%. One can get 100% charge in just 35 mins*. It is equipped with an intelligent 5 core chip which provides full protection. With only 3 min charge you can have a whole 55 mins of heavy gaming.
Camera equipped with Ultra 64MP, Pro 64MP Mode, and Super Nightscape Mode 4.0
The ultra 64MP mode adopts a multi-frame synthesis engine, making its resolution higher than ever. It comes with a super nightscape mode 4.0 which helps you to suit your nighttime photo shoot needs. The night mode comes with some amazing night mode filters.  It has a 32MP in-display selfie. With such a cool camera think how amazing it would be to record videos. 
This X7 Pro features the new algorithm that improves brightness by 46% and picture purity by 33.7% in extremely dark environments. It doesn't matter whether you are in a bustling city or the countryside, you can enjoy filming with the clear and bright night scene. Additionally, it has an AI color portrait video function that captures portraits in real time during filming. It also uses AI optimization to highlight only the colors of your portrait characters.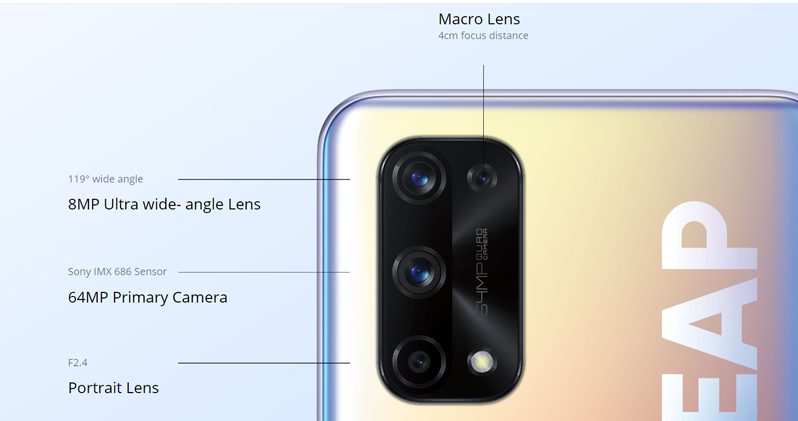 5G Support
The Phone comes with the most powerful and fastest Bandwidth available on a smartphone. 5G is the network of the future, and every smartphone should cover it. Additionally, with the 5G support the whole internet experience is better, faster and smoother. Also, the 5G bands allows a much better and wider call experience and less latency in the network connections across service providers.
6.55" Samsung Super AMOLED Fullscreen 
Additionally, This phone has got a new generation of E3 lights panels, and a brightness of up to 1200 nits. It comes with a screen size of 6.55 which is more than one can ask for. It has a 30 % thinner screen, 91.6% ultra-high screen ration and 6000000:1 contrast feature.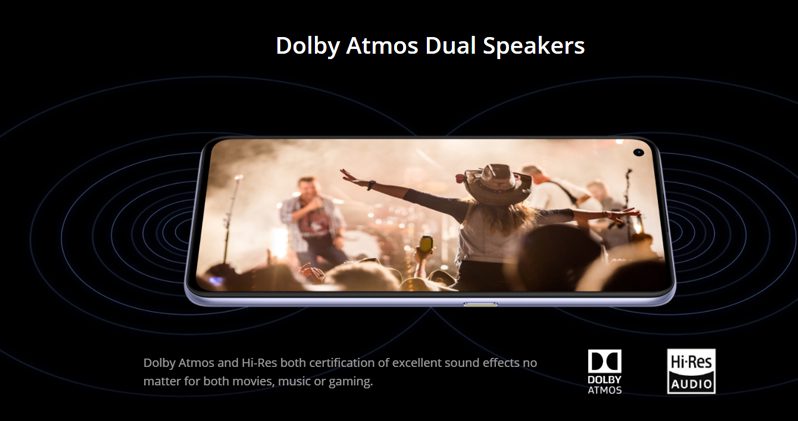 Comes with a Slim body and light grip
Realme Pro x7 is only 8.5mm thick making it a very slim phone. It has an Ultra-thin light-sensitive fingerprint sensor that is 2.7mm thinner than the last generation. And it comes equipped with Dolby Atmos dual speakers which amplify your listening to music videos experience. The ultra-thin light-sensitive fingerprint sensor is 2.7mm thinner than the last generation.
120 Hz refresh rate with 240Hz of touch sampling rate refresh
This phone comes with an ultra-smooth 120Hz screen refresh rate and an Ultra-high 240Hz touch sampling rate. This phone's refresh and response rate are two times faster than your traditional 60 Hz/ 120Hz screens. You will get an incredibly silky smooth onscreen experience whether it's for day-to-day activities or for gaming. Moreover, when you are gaming on this beast you will have an edge over the other players. The smooth refresh rate gives the whole phone a much better user experience at an affordable price.
The battery size of 4500mAh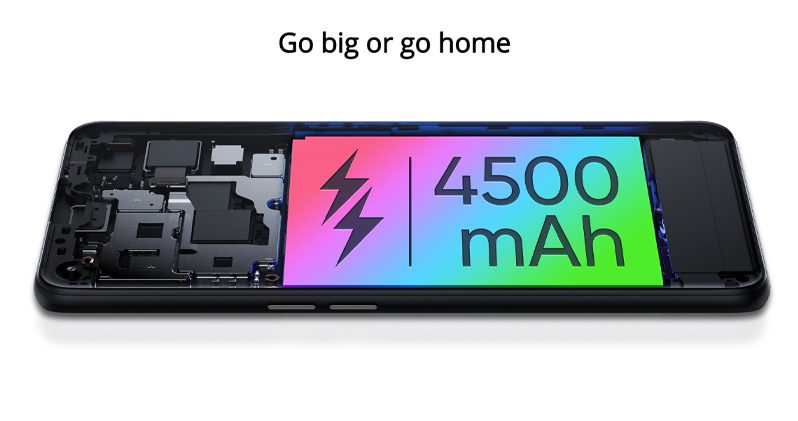 With a 4500mAh massive battery, one can play videos for 15 hours straight without worry. Additionally,  with the super power-saving mode, with only 5% battery left, you can still chat for a whopping 89 minutes on texting. That's a lot of battery life in a phone. Also, to give juice to all these amazing features on this phone, the battery is perfect. Realme has always been innovating new stuff to their phone's and the battery on this thing proves how they do it. 
Furthermore, With all these mind-boggling features the Realme X7 Pro 5G is a great option if you want an affordable phone with all the advanced features other high-priced phones offer. The look of the phone is very clean and sleek. It ticks all the boxes when it comes to performance and the camera features are all very good. This Realme X7 Pro 5G offers great value for money.