Your silent guardian is here. Oneplus is now spreading its wings to the watch industry as well. It is the company's first wearable product. One plus was established in 2013, this company was built with scratch and made amazing growth in just 2 years. In such a competitive environment and market, one plus has very gracefully made its way. The ideology of never settle describes that users don't have to settle for less. There is no need to upgrade your budget to get all the amazing features. There is no doubt that oneplus is leading its way to success, as shown by analysis in the last years. Here we are taking look at the first wearable device launched by one plus. In this article, we have discussed everything you had to know about one plus band. So, let us plunge into this article to know more.
Design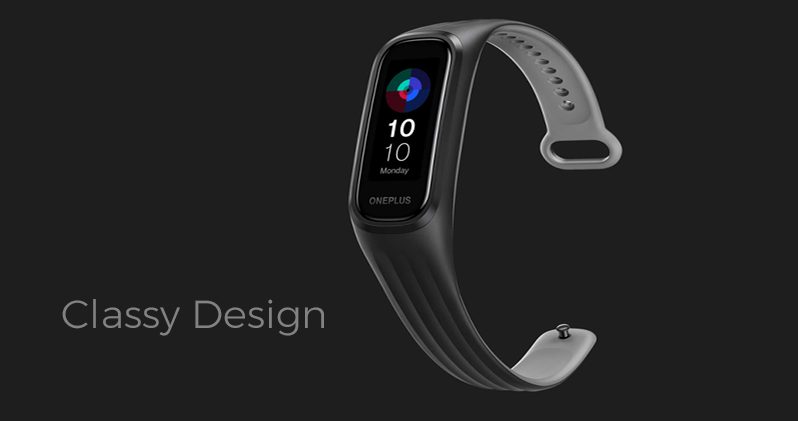 This amazing fitness tracker comes with a rectangular display. This fitness tracker of oneplus measures 40.4mm It has a multi-colour strap, which makes it look great due to different colour combination namely black, navy, tangerine grey. The basic function of fitness tracker is keeping a record of various activities of users and then giving an analysis of whether it is normal or not. That is the reason it has an inbuild One Plus health companion application.
The main specification of the one plus fitness band is that it has a 1.1-inch AMOLED display. Along with the band users and also get the black colour strap, red cable, charging dongle, users guide, club welcome card, and safety and warranty card. The design is not much upgraded it is decent and quite similar to the other fitness trackers in the market. But some of its features make it stand out from the competition. It is designed in such a way that it feels light and sleek on the hand of users. It is comfortable for a long day's work and very effective.
Specifications
Specification of any device is key to its success and this product provides amazing features. Some of which are mentioned below
One plus fit bit band supports 13 exercise modes. It also has surface features such as It allows Notifications alerts. Users can easily receive or reject calls without touching the phone. As we know that fitness tracker has to travel a lot with us so, there is a feature of Find my phone which adds on to the safety of your watch. Zen mode synchronization. Now don't go anywhere without knowing how the weather will be like, developers have also put feature of Weather forecast to provide all necessary details about climate outside to save you from any uncertain event. Oneplus OTP upgrades and Charge process display are amazing surface features. Why look so dull when you can customize your screen according to your mood. Users can manage their look according to themselves. It supports Bluetooth 5.0 / Bluetooth LE.
Heart rate monitor
It is featured with the Heart rate monitor, which provides personalized alerts. Heart rate sensors basically scan the flow of blood in your wrist by illuminating it with LEDs. The green colour is chosen for this work as it is easily absorbed by the red color. Now keep track of your activities and stay safe.
Blood oxygen tracker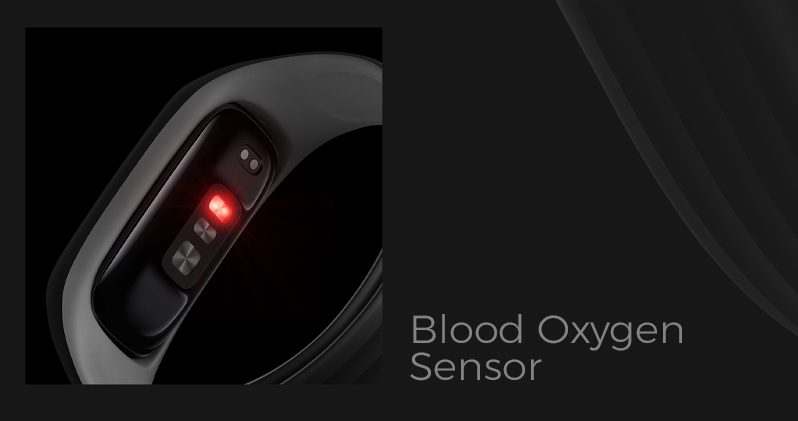 Now breathe well by keeping track of your Blood oxygen saturation, which offers the beams. It inflates the light on the skin to sense the colour saturation and give its analysis the key measure to keep your body healthy is to know what's going on inside and maintain the proper balance of it. One plus band allows on-demand checks of your blood oxygen levels. Now enjoy peace of mind from dust till dawn. The spo2 very quickly and efficiently senses all the problems with oxygen in the blood.
Water and dust resistance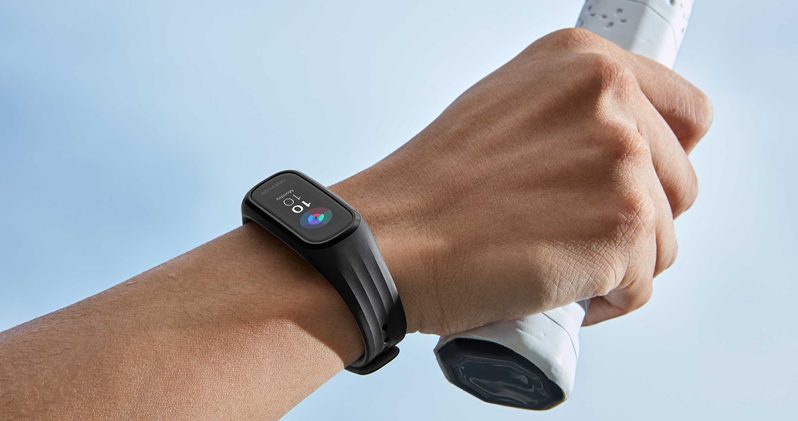 Again, this is one of the features which makes this product more attractive. One plus band is water resistance up to 50 meters in water for 10 minutes, it is rated 5ATM and IP68. It is also dust resistance and sweat resistant. Now stay cool and look cool with this amazing device.
100mh battery which can work up to 14 days
It is designed with excellent power backup. A single charge can give you 14 days run altogether. Now worry less and do more.it comes with a charging dongle and USB type A-port. Now keep a record of your health without any stop. When one single charge can provide you 14 days run, you will never lack in keeping track. Keep your phone away and get all the necessary detail on your mini assistant. The fitness tracker is a good choice for people who want quick and regular updates of their activities without going through long and time taking procedures.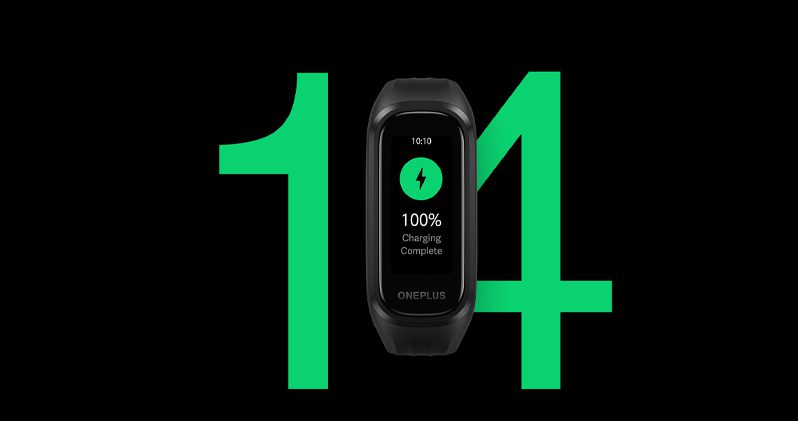 Price and availability
One plus band is priced at a very reasonable rate. It cost around Rs 2,499 for the users. All the amazing features at such a reasonable price is just good as a blessing. The quote never settles, is proved by every product launched by one plus. Oneplus band is now available at Amazon, Flipkart, one lush official website, and one plus store. Inbox content is already mentioned earlier in this article. Along with all the product if users wish to buy another strap is available independently at its own prices. The blue and orange bands are at Rs. 399 each.
Conclusion
Oneplus band is slowly making its place in the market. With its amazing features, it has provided the utmost benefits to the users. This dual-colour band is rocking in the market. With the superior customizable assistant, it provides all the user can ask for in a fitness tracker. Let us know in the comment section below what do you think is the best thing about one plus band.