HP has introduced the latest generation of its gaming portfolio in India, which includes the new Victus 15, Victus 16 and OMEN 16, OMEN 17 laptops with Intel Core 12th generation and AMD Ryzen 6000 series processors, OMEN and Victus desktops, and many more. Updates are included. For Omen Gaming Hub.
Vickram Bedi who is the "Senior Director (Personal Systems), of HP India Market", said, "We constantly endeavor to present creative innovation, based on consumer insights. Our focus is to empower the best gaming experience for our clients and the market share is a result of our client's trust in our brand".
Growth in India's Gaming PC Market
India's gaming PC market has seen enormous growth over the years and industry data stipulate that 8 lakh gaming notebooks were sold in the country in 2021, a massive 2,000 percent rise in five years.
Bedi told IANS "As per the previous data of sales of gaming PCs that obviously highlight a shift in trends. In certain areas, growth has been more than 50% year-on-year (YoY), the Top among all PC Varieties."
Premium and Economic Laptops
The HP Victus 15 is the most economic laptop in the new gaming laptop categories, and its price in the Indian market starts from around Rs.67,999. It will be available in the market from July 22 through HP stores and official retail channels. The Victus 16 price starts at Rs.84,999 and is now available across official outlets.
Omen 17 and 16 are the most premium PCs among the new launches and the prices have been set at Rs 1,99,999 and Rs 1,09,999 respectively. The starting price of the Omen 2022 desktop in India is Rs 1,49,999, while the price of the Victus 15L desktop is around Rs 93,999.
HP said retail sales of the Omen 17 will begin on August 22, but the exact sale date has not yet been disclosed. Omen and Victus desktops are now available in the Indian market.
Specifications of HP Omen 16 (2022)
The HP Omen 16 (2022) sports a 16.1-inch IPS display with QHD resolution and 16:9 aspect ratio and 165Hz refresh rate. It's powered by a 12th-generation Intel Core i7-12700H or AMD Ryzen RX 6650M processor with 32GB of DDR5 RAM and Nvidia GeForce RTX 3080 Ti graphics and 2TB of PCIe SSD storage. The laptop also has a built-in keyboard with RGB lighting.
Specifications of HP Omen 17 (2022)
The HP Omen 17 (2022) also includes the same features as the Omen 16 (2022), although it comes with a larger 17.3-inch display.
Specifications of HP Victus 15 (2022)
HP Victus 15 (2022) comes with a 15.6-inch display and is powered by a 12th generation Intel Core i7 processor with Nvidia RTX 3050 Ti graphics. The laptop also features a Temporal Noise Reduction (TNR) technology, which is claimed to help reduce noise in videos.
HP Victus 16 (2022) specifications
HP Victus 16 (2022) comes with a 16.1-inch display with full-HD resolution and a 144Hz refresh rate. The laptop also includes iSafe low-blue light emission technology. Under the hood, there's an AMD Ryzen 7 6800H processor as well as Nvidia GeForce RTX 3050Ti graphics and up to 32GB of DDR5-4800MHz RAM. The laptop also includes a backlit keyboard with a memorable font that is available on Omen devices and an integrated power button as well as calculator quick keys.
HP has offered wider rear vents with 4-way airflow and a 2-heat pipe design on the Victus 16 (2022). The laptop packs up to 512GB of PCIe NVMe TLC SSD storage.
Specifications of HP Omen 40L, Omen 45L, and 25L
The HP Omen 40L, 45L, and 25L desktops accompany Intel Core i7-12700K processors, alongside up to Nvidia GeForce RTX 3080 Graphics with 10GB of devoted memory. Particularly, the Omen 40L incorporates HyperX 32GB DDR4 RAM.
HP has planned the new desktop with the Omen Cryo Chamber, which is professed to utilize ambient air and coordinated fans to decrease overheating. Likewise, desktops accompany the Omen Gaming Hub that empowers software-based fan control, BIOS access, and overclocking of RAM frequency. The machines accompany tempered glass boards and tool-free entrance, full metal bodies, and full RGB controls.
Price of HP Omen 16 (2022), Omen 17 (2022), Victus 16 (2022), Victus 15 (2022) in India
HP Omen 16 Indian market Prices start from Rs. 1,09,999 and the PC is accessible in the Shadow Black variety choice. Then again, the HP Omen 17 price in the Indian market starts from Rs. 1,99,999 and the selling is expected to start in August. The HP Victus 15 (2022) will be available from July with a beginning cost of Rs. 67,999, while the Victus 16 is now accessible at an underlying cost of Rs. 84,999.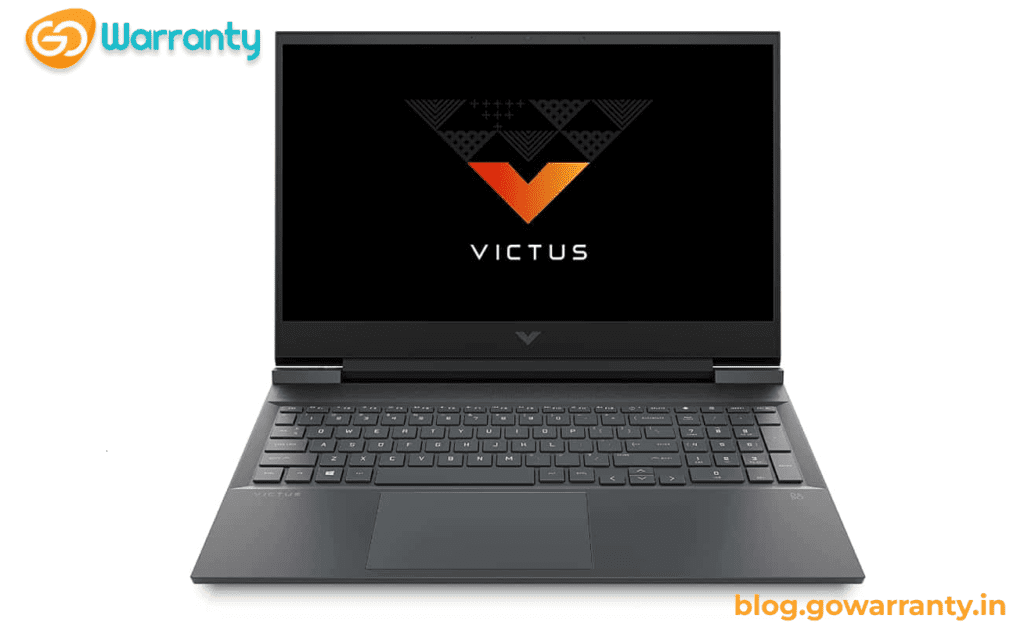 Alongside the Laptop, the HP Omen 40L, Omen 45L, and Omen 25L desktops are accessible with costs beginning at Rs. 1,49,999. However, the Victus 15L work area is marked down at an underlying cost of Rs. 93,999.
In May, HP presented Omen 16 (2022) and Victus 15 (2022) in the US. PC makers likewise unveiled their Omen and Victus gaming work areas at CES 2022 in January.
Vickram Bedi, Senior Director (Personal Systems), HP India Market, let IANS that the organization is trying to standardize its contributions by taking special care of the necessities of both casual and professional gamers.
"The present game lovers require the right intuition and innovation to get benefitted from gaming. They need winning horsepower and innovative thermal innovation, stunning visuals, and bigger screens upheld with extraordinary assistants to lift their gameplay," he said.
For gamers:
·  Outfitted with a 16.1-inch show and 16:9 aspect ratio, OMEN 16 gives gamers a vivid visual experience.
·  The micro-edge bezel shown on the OMEN 17's 17.3-inch screen gives edge-to-edge drenching for a more screen-to- frame proportion.
·  On the other hand, the Victus 15 offers a regular backlit keyboard and an exhibition blue and Mica silver variety scheme.
·  The Victus 16 carries players to a receptive, yet raised gaming experience that is injected with OMEN's DNA.
OMEN 40, OMEN 45L, OMEN 16L and OMEN25L desktops, Victus 16 and Victus 15L desktops are now available on offline and online platforms.
Meanwhile, Victus 15 and OMEN 17 will be available soon.