Microsoft unveiled new features for Windows 11 during the hybrid work event.  It includes tabs in File Explorer and a new approach to boost voice quality in apps like Microsoft Teams or Skype. This function is dubbed "Voice Clarity," and it is presently only accessible on a few PCs. Although, it will be available on additional systems in the coming months.
Noise suppression is one of Microsoft Teams' most appealing new features. Teams leverages its AI and ML-powered noise cancellation function to shut out the sounds of the world around you, allowing you to focus on your meetings. Additionally, Windows 11's Voice Clarity feature is out.
With Voice Clarity, Microsoft intends to offer a similar capability to Windows 11. Unlike Teams noise cancellation, built inside the Teams app, Microsoft's new Voice Clarity feature operates at the operating system level and captures the complete audio spectrum of your voice at greater bandwidth.
It also employs smart echo control to eliminate background noise, allowing individuals on Teams or Skype to communicate effectively. Voice Clarity is also reliant on the hardware's ability to combine data from several microphones.
Event's Summary
During the event, Microsoft stated that Voice Clarity is only available on the Surface Laptop Studio. However, this enhanced processing capabilities is going to extend to a broader range of devices. It  only works on the Surface Laptop Studio right now and is coming in the newest firmware update.
Voice Clarity, unlike other meeting-centric capabilities unveiled at the event, does not need a Neural Processing Unit (NPU). Because the Surface Laptop Studio lacks NPU, it's reasonable to infer that Voice Clarity will be available on other devices without NPU in the future, but we don't know when it will be available on non-surface products.
According to Microsoft's support literature, "Voice Clarity is specific to Windows 11 and *currently" accessible on Surface Laptop Studio. Newer hardware takes the use of the Voice Clarity capabilities. Other innovations mentioned at the event, such as File Explorer tabs, contextual recommendations, and improved Focus Assist, will not necessitate any modifications to the current settings.
However, features like support for eye correction, background blur, and automated framing will necessitate the use of an NPU, which will be available only on current machines such as the ThinkPad.
Meet Voice Clarity
Features
Voice Clarity provides clearer audio.
Thanks to Studio Mics with Voice Clarity 2 on Surface Laptop Studio, you can let the discussion flow organically on every Microsoft Teams1 call. Hear and be heard even if others are talking or laughing at the same time. Detailed voice, such as laughter, emotion, and confidence, are more effectively conveyed. You can stand up and wander around the room certain that your voice is clearly heard and that background noise is muffled.
All of this contributes to online meetings feeling more like face-to-face talks. Because of the strong Dual Studio microphones on the Surface Laptop Studio, premium audio processing makes audio calls sound more natural. Also, Speech Clarity employs innovative audio processing to assist your voice be heard clearly and to reduce background noise.
How Voice Clarity Works
Speech Clarity, which is specific to Windows 11 and is presently available on Surface Laptop Studio, captures the whole audio spectrum of your voice with superior echo control, allowing people to hear each other clearly. Voice Clarity effectively blends data from numerous microphones to enhance Surface Laptop Studio's listening range. This sophisticated processing capabilities allows two-way discourse to flow more organically, similar to an in-person conversation.
Surface Laptop Studio and Teams work better together
The Surface 1080p HD video camera delivers higher video quality, and dual Studio Mics featuring Voice Clarity make Microsoft Teams as well as Skype chats seem more natural and authentic. Voice Clarity eliminates background and stationary noise while maintaining voice brightness. And Teams' deep noise reduction technology eliminates transitory noises such as keyboard tapping. This contributes to outstanding voice quality and a sense of presence while masking undesired background annoyances. However, looking attentively at this "before and after" waveform analysis. Also, when Teams Deep Noise reduction is used, distinct keyboard clicks are lost.
Wonderful audio experience
My online meetings began to seem more like face-to-face interactions once I began using Voice Clarity. Voice Clarity guarantees that it catches voice more clearly whether I am sitting, standing, or wandering about. Even if others are chatting or laughing, you can hear and hear. Potentially unpleasant noises, like keyboard typing gets blocks by background noise suppression. We've also included various processing modes, allowing applications like Teams and Xbox chat to tailor their audio experience.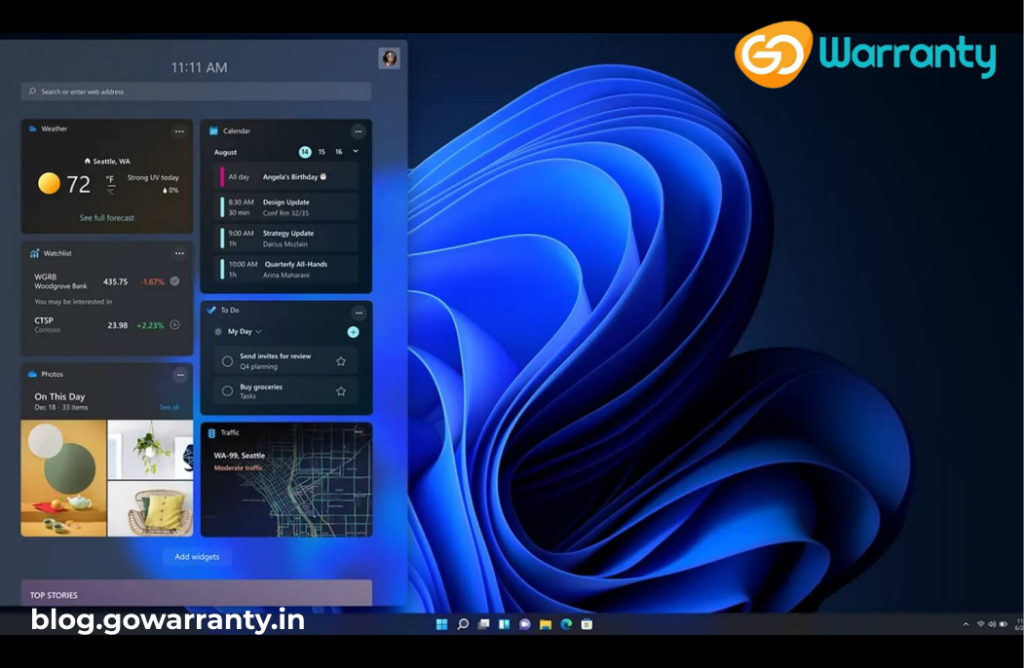 Simply said, Voice Clarity on the Surface Laptop Studio gives an enthralling listening experience. It perfectly records your voice whether you are at home, in a coffee shop, or in a corporate conference room. Voice Clarity is now available with Windows 11 on the Surface Laptop Studio. Voice Clarity deploys only if the Surface Laptop Studio receives automatic updates. Otherwise, go to Start > Settings > Windows Update > Check for updates to manually download the most recent update.
Windows 11 other updates release information
Windows 11 will receive feature updates on a yearly basis. Its feature upgrades will be available in the second half of the calendar year. With 24 months of support for Home, Pro, Pro for Workstations, and Pro Education editions, and 36 months for Enterprise and Education editions.
We encourage that you begin deploying each feature update as soon as possible. It is in order to obtain access to new features, experiences, as well as integrated security. Windows 11 employs the standard Windows cumulative update procedure for monthly security updates, usually known as a "B" release, Patch Tuesday, or Update Tuesday. Such monthly releases will continue to include all past upgrades in order to keep devices safe and productive.
With an emphasis on quality, Windows 11 will is a free update to eligible Windows 10 devices in a progressive and methodical manner. Organisations have control over when and how their device upgrades.