This recently established brand is trying to keep up with the competition and doing quite well. Mi keeps itself updated with the latest technology. And surprise its users with amazing products. This time mi is out with QLED TV which is bigger, brighter, and crisper.
Display
Mi QLED TV comes with the power of quantum dot technology. It has an ultra-high-definition Display that has quantum dot nanocrystals. It gives out crystal clear colors and enhances the image quality.
Now users can enjoy blur-free videos even at a low frame rate. It has amazing MEMC chip users get a chance to watch news, games, sports with perfect pixels quality.
Now binge on pure colors. Users get chance to adjust their video quality, saturation level and other vivid picture engine to enjoy at its fullest.
HDR10+ technology
By this technology content boost its saturation frame by frame which provides users great experience to watch their favorite tv shows. HDR 10 provides its incredible detailing.
(HLG) hybrid log gamma
HLG makes it possible to broadcast high dynamic quality videos.
Powerful Sound Quality
It comes with 6 speaker system with 30w power output. A primary stereo sound system is to provide a perfect base and sound.
Its 6-speaker set is having 4 mid-range speakers and 2 tweeters.
Now users can get a premium listening experience. Moreover, Dolby audio takes the audio experience to a whole new different level.
A new level of aural immersion.
Users will be blown away by the power speakers which come in two 0.5L boxes. It provides 233% more volume than LED Tv.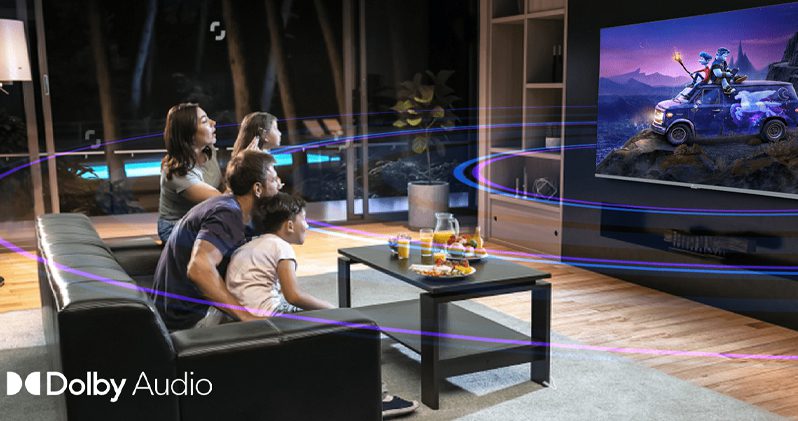 Design
Mi QLED TV has a premium metallic bezel-less design. This product has a diamond and laser cut. Which adds to the aesthetic of your house. This tv is covered with carbon fiber back, it's sophisticated and has a finished look.
This tv has a QLED screen, which is ultra HD. The remote is the same as the old one, with few changes in the button, and special keys for amazon, Netflix, prime video. It also has access to google assistant over voice commands.
We all are aware that kids are always around, so this smart tv comes with a kid's mode which puts the tv on parental mode. Also, it has to have a universal search, smart recommendations, and live TV.
This TV has some key software changes which improve the experience. Such as you get a quick mute option which can be accessed by double-pressing the volume down button or quick settings by long press on the mi button.
Performance
It is the first tv which runs the latest version of android. MI QLED TV contains 2GB RAM, 32GB internal storage for the application. It has a MediaTek 64-bit quad-core a55 processor, which improves the sound and video quality at its best.
There are 2 USB ports and 3 HDMI ports. The mi QLED TV runs patch wall launcher of the company. It is the latest version. Patch wall 3.5 runs on the television. This TV also supports Bluetooth 5 and HDMI eARC.
We have already discussed its additional features which are HDMI2.1 (eARC), BLE 5.0, dual-band Wifi connection, mi quick mute, mi quick setting, mi quick wake. It has the power of future-ready technology.
It supports faster and higher data usage with the help of HDMI 2.1 latest transmission. eARC supports higher bandwidth audio. Its ALLM latency mode and input lag at 4k 60fps for making your gaming experience good.
This is the first tv that comes with android tv 10. it provides elevated performance.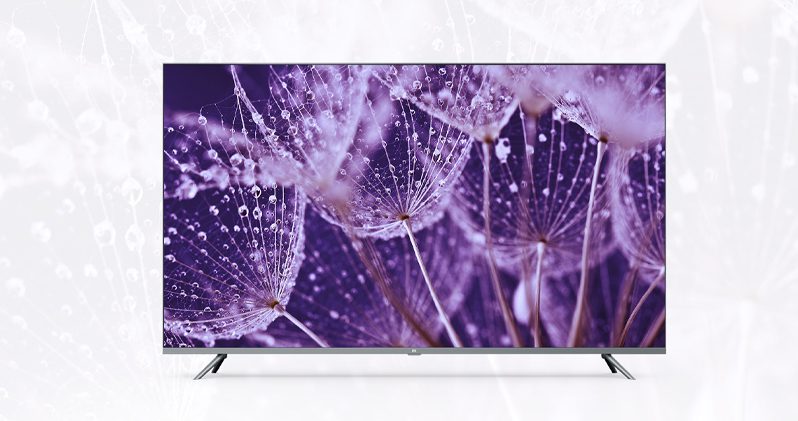 Price
Being the most expensive priced tv in the series of Xiaomi mi, this product is priced at 54,990. But its amazing features make it worth buying. Also, with the purchase of this smart Tv mi provides an extra year warranty. Which makes your product more long-lasting with security coverage.
Conclusion
This is all you need to know about the stunning mi QLED 4k mi tv. This product is the most expensive tv from MI India. Its features not only add to the looks of your house but also make your experience real.
The most amazing thing about this tv is that it comes from India. Not only it is assembled in India but specific needs are also added to it such as its quality, conscious to India customers.
So, let us know in the comment section below what is your favorite thing about this tv. and would to like us to post about latest product more often.