Rollable TVs, transparent TVs, ultra-thin TVs, OLED TV tunnels, you can always count on LG to bring a crazy or innovative TV to the annual CES show. So, what is the company making a fuss about this week at CES 2023? A wireless TV, that is. The LG M3 wireless OLED TV (or 'Signature OLED M,' to give it its full name) isn't the only 'wireless TV' on display at CES 2023, with US startup Displace displaying its portable, battery-powered 55-inch 4K OLED TV. However, the LG M3 is not 'wireless' in the sense that it is battery-powered or portable; it does, in fact, require a power plug. However, it adheres to the wireless concept by receiving all of the content wirelessly from a wireless transmitter box. But also, guess what, the M3 isn't just a prototype that may never be seen again – it's a genuine, fully-realised TV that should be in the homes of those who want and can afford it by the second half of 2023.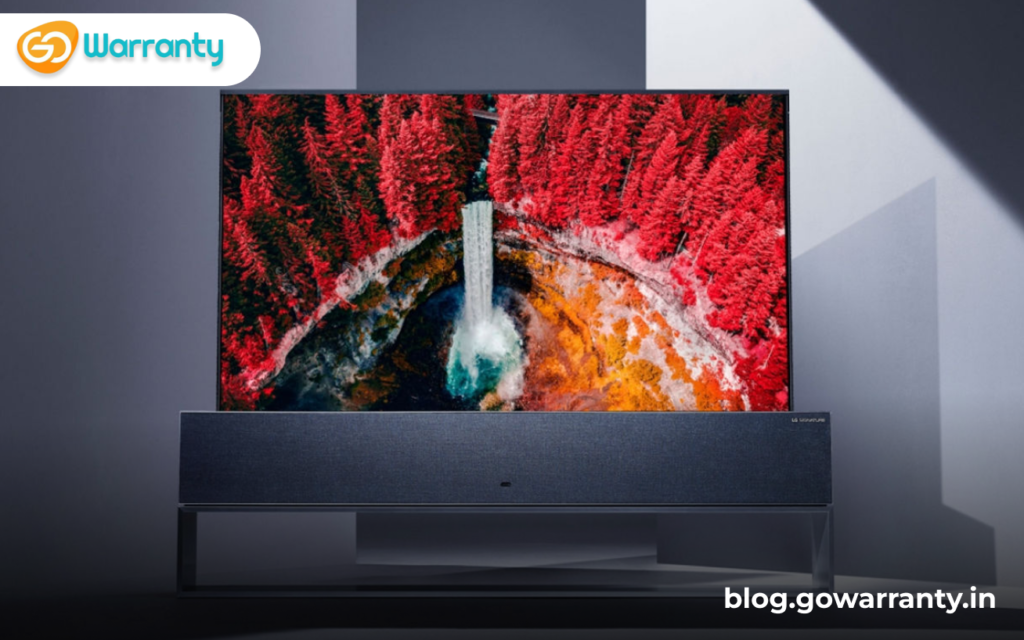 Wireless (Zero Connect)technology
'Zero Connect' is the name LG has given to its proprietary wireless technology. For the time being, the company is keeping some secrets hidden behind it, but it's essentially a sort of RF system that allows the transmission of audio-video content up to 4K/120Hz between both the TV screen and the supplied, separate Zero Connect box into which sources (such as game consoles or Blu-ray players) can be plugged.
The idea is that the LG M3 wireless OLED TV can be used as the focal point of a living space without being cluttered by cables and other nearby electronics – the accompanying transmitter box (which houses all of the M3's circuitry) can simply be tucked away out of sight. While we'd love to know the specifics of the Zero Connect technology, such as what bandwidth it uses, LG assures us that it's been designed so that other devices in the room won't interfere with the TV's wireless transmission.
Magic Box
In fact, LG's magic box appears to be well-thought-out. While LG recommends placing the cake box-sized chassis within 30 feet/9m of the screen in a clear line of sight, a 180-degree spinner on top of the box acts as a kind of antennae that can be pointed towards the TV for a stronger wireless signal, giving the box flexibility in its placement in a room.
According to LG, the antennae send out signals in real time, automatically switching to a better wireless transmission 'path' if one is found and minimising disruption if, for example, a person or pet walks between it and the display. If, like us, you're concerned about lag, LG claims the technology is stable as well as three times faster than Wi-Fi 6.
Design
The LG M3 wireless OLED TV is a relatively simple, minimalist affair without being weighed down by brains and connections – as it is, of course, intended to be. The design is simple and uncluttered: a thinly framed screen on a two-legged easel stand, with the power cable running down and out of one of the legs. Unsurprisingly, the screen includes an integrated wall-mount bracket, allowing it to sit flush against a wall if desired.
The box, on the other hand, is unobtrusive in its design – black and boxy with no embellishments. While its role is critical, it is ultimately designed to go unnoticed, much like stunt doubles. At the back are three 4K/120Hz HDMI 2.1 inputs with the expected gaming compatibility (VRR, Nvidia G-Sync, and AMD Freesync certification, for example), as well as two USB sockets, an Ethernet port, a TV antenna coaxial, a 3.5mm audio input, and, of course, a mains plug hole. Although there is an optical output, LG has stated that the M3's box will be able to wirelessly stream audio to a compatible soundbar.
Picture Quality
The M3 shares some DNA with this year's newly announced LG G3, which leads the company's standard' 4K OLED TV lineup and appears to be a decent step up from last year's models.
This wireless TV has a 4K OLED panel and an Alpha 9 processor, is 75% brighter in its 77-inch size (or 30% brighter in its 83-inch and 97-inch sizes), and supports HDR formats (including Dolby Vision), Dolby Atmos, and all the latest gaming features. LG isn't disclosing full specifications at this time, but there's no doubt that the M3 is a serious piece of television.
Wireless Transmission Quality
The main goal of our demonstration was to see the wireless transmission quality, which was accomplished by playing video clips (such as a scene from Mad Max: Fury Road) from a demo disc played by a Blu-ray player wired to the back of the Zero Connect box. Even though the screen and box were approximately 5m apart, the transmission appeared to be seamless – even when the LG representative stood directly in front of the transmitter box. However, once we were satisfied on that front, we were able to appreciate the stunning picture quality on offer on such a large screen.
Verdict
Of course, innovation and expense almost always go hand in hand, so when the LG M3 wireless OLED TV goes on sale in the second half of the year, it will be out of most people's price range. LG hasn't given us a price yet, but a representative said it will be between the yet-to-be-announced prices of the size-matching 4K G3 as well as 8K Z3 OLED models. As a result, the 77-inch LG M3 should cost between £4500 / $4200 / AU$11,399 & £12,000 / $13,000 / AU$23,999.
We think it's pretty exciting if it can deliver a 4K 120Hz experience "without interruption or degradation of quality" and paves the way for more TVs to become conveniently wireless in the future. Is it a gimmick or a stroke of genius? Right now, we're siding with the latter.