The LG C3 OLED TV has finally been announced, and while it doesn't include many new features, LG says it's improving on last year's excellent LG C2 OLED by adding a new Alpha a9 Gen 6 processor and an upgraded WebOS 23 smart platform. Based on our limited hands-on time with the screen, these enhancements help make the TV appear brighter than previous years, even though there has been no significant improvement to the underlying OLED panel itself.
Aside from the processor, WebOS 23 will include a few new features, such as a new custom picture mode that you will programme yourself. Will these small alterations be enough to propel the LG C3 OLED to the top of our best TVs list for the second year in a row? We'll have to wait until the LG C3 OLED TV is released later this year to find out.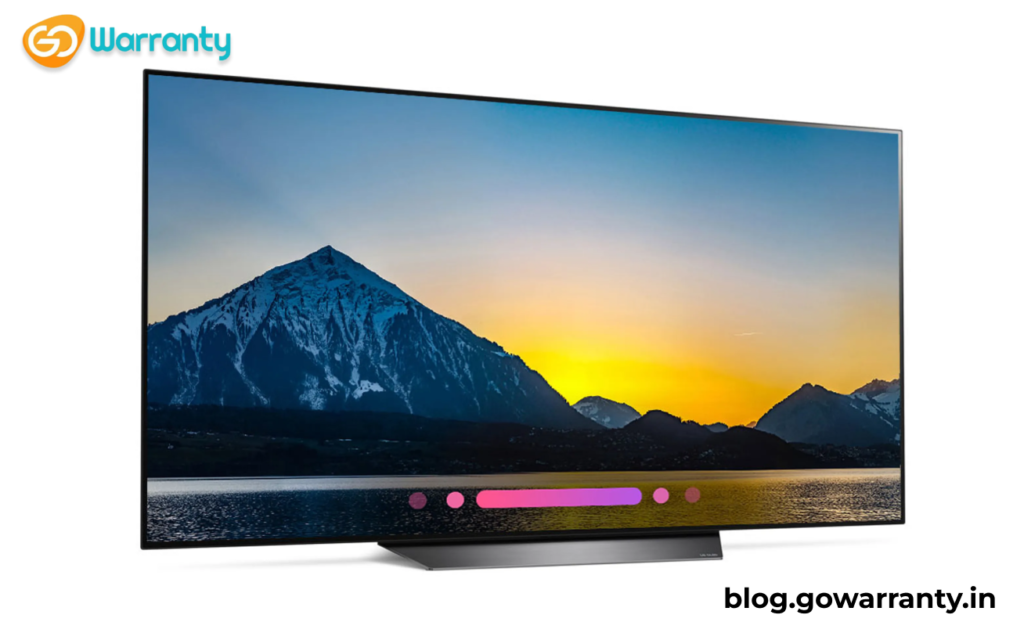 Price and Release Date
The LG C3 OLED's release date and price remain unknown, but based on previous LG C-Series OLEDs, we can expect it to be available in the spring (April or May) for approximately the same price as the C2 OLED was when it launched in 2022. We don't have specifics on screen sizes, but we can confirm 55- and 65-inch models. There will almost certainly be 77-inch, 83-inch, and 48-inch models available at launch as well, but those were not available for preview at the LG event.
Design
The LG C3 OLED is still a mid-range model in LG's lineup, so it doesn't look as cheap as the LG B2 or as svelte as the LG G2. It is, however, extremely thin, with only a small segment in the middle of the TV jutting out in the back.
Ports
For those who are curious, the space in the back is for the inputs and outputs. The LG C3 will also have four full-spec HDMI 2.1 ports with ALLM, one of which will be eARC-compliant, as it did last year. The bad news is that LG will only include an ATSC 3.0 tuner in the LG G3 OLED TV and the LG Z3 OLED. LG is selling a separate sound bar designed to fit flush against the wall to supplement the TV's on-board sound. The soundbar is a 3.1.3-channel solution that helps clear dialogue through an upfiring centre channel, an issue that you may encounter if you only use the TV's onboard 2.2-channel 40-watt speakers.
Performance
It's difficult to predict how well a TV will perform based on a few minutes in a press room, but we can say with absolute certainty that the LG C3 OLED looks no worse than last year's LG C2 OLED. In fact, it appears a little brighter. The new lighting algorithm used by the Alpha a9 Gen 6 is responsible for the C3's perceived increase in brightness. It allows the TV to distinguish between the foreground and background of an image and strategically boost brightness in areas where your eyes focus first.
That doesn't mean that every scene will benefit, and the panel's peak brightness remains limited  but there is a 'perceived brightness boost' that you might notice if you compare the LG C2 OLED and LG C3 OLED TV side by side. On the audio front, LG touts its AI Sound Pro technology, which enables virtual 9.1.2 surround sound out of the box. We weren't amazed by the virtual upscaling when we heard it compared to the soundbar. To be sure, there's only so much a 2.2 40-watt system can do, so that's no knock on the C3.
Smart TV Features
Only the 2023 LG TVs will receive WebOS 23 when they are released later this year. That's probably not a big deal given how minor the changes are, but there are a few noteworthy features worth mentioning.
The new custom picture mode is the first and most intriguing of these features. When enabled, the C3 OLED will show you a series of images and ask which ones you prefer. Based on your responses, the TV can adjust the brightness, darkness, refinement, saturation, and contrast of all videos you watch. Essentially, it allows you to find a picture that is comfortable to watch if you find the Vivid mode too bright, but still want some brightness and saturation boost. Other new WebOS features include a redesigned user interface that places recommended content in the centre row and improved user profiles.
Outlook
Personally, I'm not sure if the LG C3 OLED TV offers enough new features to justify upgrading from an LG C1 or LG C2 OLED. Those TVs remain strong contenders for the best TVs of the year, and their prices will only fall once the C3 hits the market.
Having said that, new OLED TV buyers will find plenty to like here. The brightness boost from LG's OLED Evo technology on the C2 carries over to the C3, and upscaling looks excellent. The custom picture setting should make calibrating your new TV a little easier, especially for people who don't like to spend a lot of time digging through settings, though the new WebOS doesn't offer much else. Finally, how we feel about the C3 OLED will be heavily influenced by what other TVs are available when it launches, as well as the TV's MSRP.
Verdict
It's obviously difficult to judge two new OLED TV lines based solely on a brief demonstration in a hotel suite, but I'd be surprised if the C3 and G3 didn't turn out to be star performers for LG in 2023. On paper, there is a significant picture difference between the two, and if this holds true during our extensive testing, prospective buyers may face a difficult decision.
The price difference between the C3 and G3 and whether, if the G3 does indeed outperform its predecessor in terms of performance, it's a no-brainer to spend the extra money on the step-up model are where things could get really interesting. One thing is certain: getting both TVs into our labs for full, comparative testing will be fantastic.