Lenovo announced the first iteration of the Lenovo ThinkPad X1 Nano earlier this year, an ultra-lightweight laptop with a 16:10 screen, modern specs, and uncompromised Thinkpad build quality and ergonomics. As a former ThinkPad user, I've been looking forward to getting my hands on this one.
This X1 Nano is not the most powerful or perhaps the longest-lasting ultrabook on the market, it relies solely on USB-C Thunderbolt 4 ports for IO, and it's an expensive product; however, if you can spend 1200-2000 USD (or the equivalent in your local currency) on an ultraportable laptop, there are many reasons why I think this should be on your list.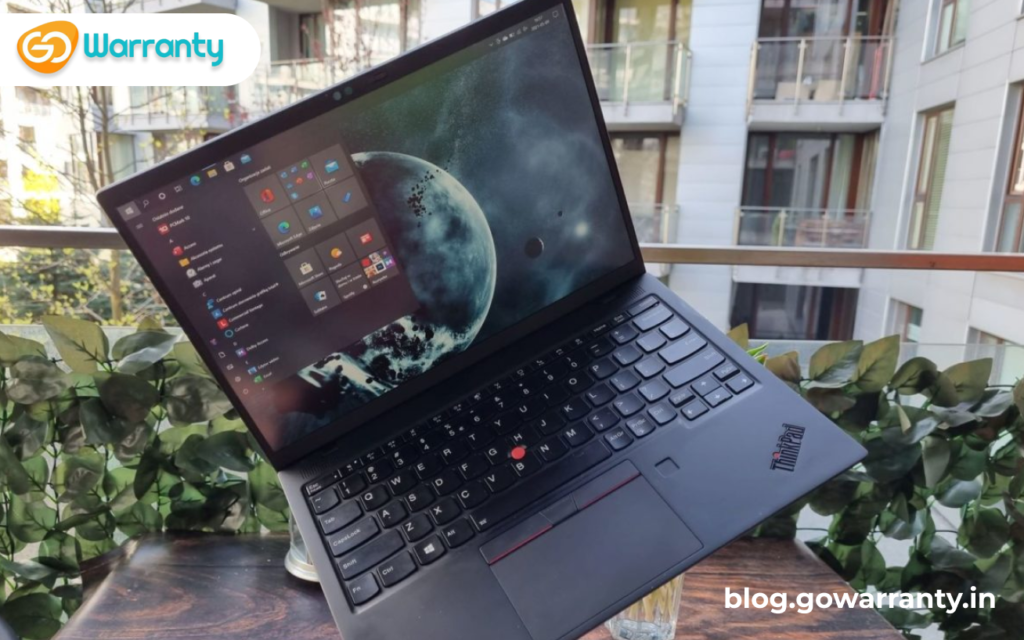 Design and Construction
This X1 Nano looks and feels exactly like a modern ThinkPad. Apart from the red I in the ThinkPad branding on the lid and armrest, it's completely matte black with very few branding elements that are also muted. It's also made of smooth rubberized materials that feel great to the touch. The entire chassis does not bend or creak, which is surprising given how light this notebook is, weighing only.94 kilos in our configuration. Few of the other ultra-light laptops I've tested have felt as good as this one.
Now I'm hoping the rubberized coating holds up well over time; Lenovo has had issues in the past with finishing chipping around the ports and denting on the edges, but I know they've mostly addressed it in recent years. There is, however, one drawback to this type of construction that you will have to accept: everything smudges easily, and you will have to constantly wipe this clean to keep it in pristine condition.
Ports
Let's talk about the IO, which is perhaps the most controversial aspect of this ThinkPad. The X1 Nano only has two USB-C ports with Thunderbolt 4 support, both on the left edge, as well as an audio jack. Because there isn't anything else, you'll have to rely on adapters to connect peripherals.
This is primarily due to the right edge being reserved for the thermal module's radiator and air output. I like that the system doesn't blow hot air into the screen like most other modern ultrabooks, but I'm also not sold on a portless ThinkPad.
Keyboard and Thinkpad
I've never been a fan of the keyboards that Lenovo has used on their recent ThinkPads. Even so, I fared better than I expected with this implementation in the X1 Nano. It's a shallower type with a limited stroke-depth (only 1.35 mm), as expected on a thin ultrabook like this one, but the feedback and precise key response were right up my alley, especially after a couple of hours of getting used to it. I believe this is a good typer as long as you're used to a shallower keyboard.
The ThinkPad keyboard layout is mostly standard, with full-size and bottom-rounded keys as well as a smaller set of keys on the Function row and around the arrows. The clickpad is rather small, but it fully utilises the space on the armrest, and it is made of glass and is very pleasant to the touch. It worked well with taps, gestures, swipes, and even some excellent physical clicks.
Display
Lenovo equipped the X1 Nano series with a 13-inch 16:10 panel, which is available in matte non-touch or touch with an anti-glare coating. Both make use of the same IPS panel. Our unit came with the matte option, which is an upgrade that is only available in a few regions.
With 450+ nits of brightness, dark blacks, as well as excellent contrast levels, this Lenovo-branded panel is ideal for everyday use. The colours, however, are only fair-quality, at 100% sRGB and 70% DCI-P3, and we noticed some colour imbalances on the left side of the panel, but that shouldn't matter much in your purchasing decisions because I wouldn't expect you to use this type of laptop for colour-accurate work anyway.
Hardware and Performance
Our test model is a high-end Lenovo ThinkPad X1 Nano with an Intel Core i7-1160G7 processor, 16 GB of LPDDR4x-4266 RAM, 512 GB of fast NVMe storage, and integrated Intel Iris Xe graphics. Before we begin, keep in mind that our review unit is a retail model. (BIOS N2TET64W 1.42, Lenovo Vantage 3.6.15.0). As we're reviewing it later, we're dealing with finalised software, and our experience should be similar to what you'll get if you decide to purchase it.
The ThinkPad X1 Nano series is built on the more efficient UP4 versions of the Intel Tiger Lake hardware platform, with 4C/8T i5 and i7 processors and integrated Iris Xe graphics. Our configuration includes the i7-1160G7 processor, which is designed to operate at 7-15W of power, resulting in a lower TDP than the i7-1165G7 found in most ultrabooks today.
Connectivity and Speakers
Lenovo chose a straightforward thermal design with a single fan and a single heatpipe. The design is superior to most ultrabooks, with a longer heatpipe, a larger fan with an uninterrupted intake air grill on the bottom, as well as the radiator placed on the right edge, blowing hot air away from the user rather than into the screen, as many other thin and light designs do.
One odd feature is that the heatpipe runs very close to the battery. I hope the battery is properly insulated and that this type of design is safe to use over time. A set of quad speakers handles audio, with two of them firing through the grills above the keyboard and two more on the bottom-front lip. ThinkPad speakers have a reputation for being poor quality over the years, but these on the X1 Nano are punchy, at nearly 85 dB at head-level, and of reasonable quality for ultrathin laptop speakers. Don't expect much bass, but the mids and highs are fine, and watching a movie or listening to music on this Nano will be a pleasant experience.
Battery Life
The Lenovo ThinkPad X1 Nano has a 48 Wh battery, which is smaller than the battery found in most other ultrabooks these days. However, the efficient hardware helps, and while the 16:10 display has a minor impact, this laptop delivers solid battery life.