The Google Pixel Watch is now available. Google unveiled its rumoured smartwatch for the first time at Google I/O 2022. Though there were several reasons to believe that a Pixel-branded wearable was on the road, Google confirmed that it is. The Pixel Watch will be available in October alongside the Google Pixel 7 series. We know it'll run Wear OS 3, which might make it the finest smartwatch ever for Google's wearable software. It will also use Fitbit's fitness tracking and bring some latest Android experiences to the wrist.
It will face competition from the Samsung Galaxy Watch 5, the premium Montblanc Summit 3, and even the Apple Watch 8, as well as years of expectation from Pixel smartphone customers who have longed for an in-house companion smartwatch. But, before we go any further, here's everything we know about the Google Pixel Watch, from the planned release date and pricing to features and more.
Google Pixel Watch Price and Release (Rumoured)
Google hasn't announced a price for the Pixel Watch, but we'd consider it in the mid-range. The Apple Watch Series 7 as well as Samsung Galaxy Watch 4 start at $399 and $249, respectively, so Google could try to undercut these two watches significantly. The Google Pixel 6 series is similarly less expensive than both the Galaxy S22 and the iPhone 13. It won't be the cheapest choice on store shelves, but depending on size and LTE versions, it might cost between $200 and $350. Again, this is only an assumption based on what we know about Google's pricing method for the rest of its hardware division.
The Google Pixel 7 is expected to be released on October 13, with the Pixel Watch likely following after. According to reliable leaker Jon Prosser, the Pixel 7 and Pixel 7 Pro will be available on October 13, with pre-orders perhaps beginning on October 6. These dates may also apply to the Google Pixel Watch, which will be released with the Pixel 7s. October was predicted as the release month since Google has a history of having hardware launch events in October. We'll discover the actual release date of the Google Pixel Watch during this event.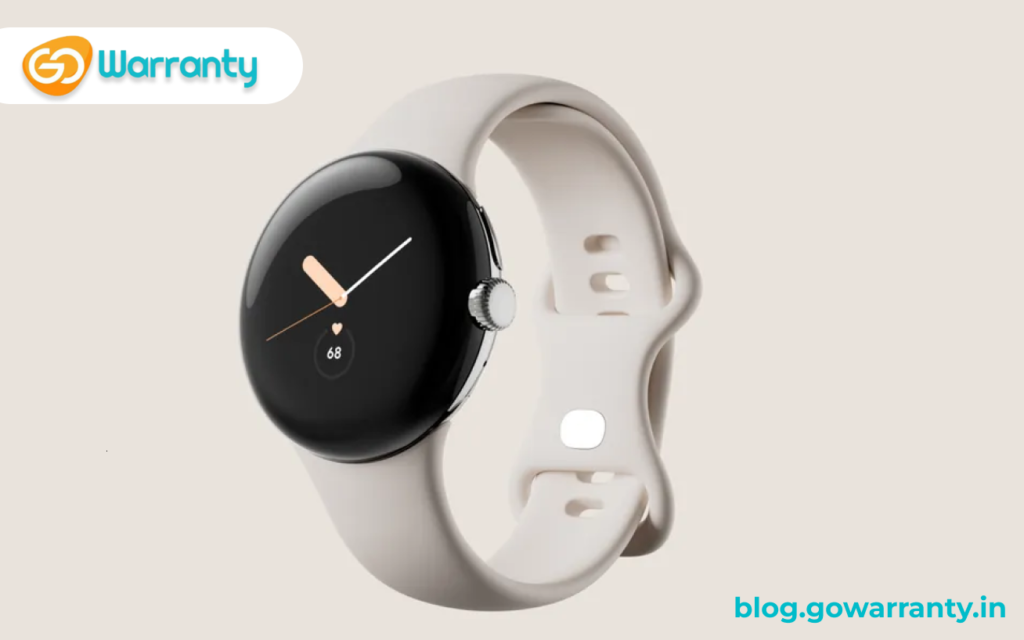 Google Pixel Watch Specifications
The Pixel Watch would be comparable to the Apple Watch because they are made by the same company. A USB-C charger is also said to be included with the Pixel Watch. Another rumour from 9to5Google reveals further information on the Pixel Watch's specifications. First, a co-processor should assist speed up performance, which may be aided by more than 1.5GB of RAM. Furthermore. According to the same claim, the Pixel Watch would include 32GB of storage, which would double the capacity in the Galaxy Watch 4 and allow for more music storage on the move.
According to a 9to5Google story, the Pixel Watch will have a battery capacity of about 300 mAh. It is therefore larger than the 40mm Galaxy Watch 4, but smaller than the 44mm variant and the Apple Watch 7. According to reports, the watch's battery may not last more than a day.
Google has also applied for a USB-C charger for the Pixel Watch, but it may not support rapid charging. According to sources, the smartwatch will have the same 110-minute recharge time as the Galaxy Watch 4. Finally, the Pixel Watch will supposedly include a heart-rate sensor that enables SpO2 and ECG measurements, similar to the Fitbit Luxe and Charge 5.
Google Pixel Watch Design
Based on what Google has teased, the Google Pixel Watch design still appears to be rendered. It has a circular appearance with what seems to be a digital crown on the right side and perhaps some buttons. The colour shown during I/O is silver, with no indication of additional colours or size possibilities. Many smartwatches on the market are available in two sizes; perhaps Google will do so as well.
As a result. The Pixel Watch appears to be a rather clean and simple smartwatch, similar to the design of previous Pixel devices. Meanwhile, interchangeable bands would allow users to customise their watches. The Pixel Watch will most likely be identical to the Apple Watch. It is because they may be manufactured by the same company. The smartwatches may have more in common than previously thought. The Pixel Watch's crown currently resembles that of the Apple Watch.
Google may be following in Apple's footsteps by releasing the Pixel Watch with a variety of interchangeable bands. A link bracelet, fabric band, two types of leather, silicone, a Milanese-style mesh band and a stretchy band that sounds similar to Apple's Solo Loop will be available, according to a new report.
Google Pixel Watch FitBit Features
The Google Pixel Watch's most exciting feature is that it will use Fitbit fitness tracking. Google Fit has been a disappointing health app, especially when compared to what the top Fitbit devices can do. The Pixel Watch will have Fitbit Premium features such as workout tracking, activity zone minutes, and other health-monitoring functions.
Google Pixel Watch Wear OS
The Pixel Watch will have Google's Wear OS platform, which comes as no surprise. But what makes the software unique, or should we say better?
TicWatch and Fossil third-party smartwatches supporting Wear OS provide continuous heart-rate monitoring through Google Fit, contactless payments with Google Pay, hands-free Google Assistant access, and a Google Play smartwatch shop. Previously, these features did not compensate for Wear OS's faults, but the latest, more improved version of Wear OS worked fine with the Galaxy Watch 4. When new Wear OS-eligible smartwatches are upgraded later in 2022, we should get a better sense of what Wear OS looks like without Samsung's own integrated UI.