Apple is preparing to release a bigger entry-level MacBook in 2023, according to a new report from Display Supply Chain Consultants. According to the source, the business is working on a new 15-inch entry-level laptop. In addition, in the following year, the 13-inch MacBook Air is slated to be revamped with a slightly bigger screen. Furthermore, according to the DSCC quarterly report, the entry-level iPad might have a larger display. The iPad (9th Gen) is now the entry-level iPad with a 10.2-inch display.
MacBook history
Many people like Apple products. This is supported by extensive data from a number of Fortune 500 organisations. According to a Computerworld story, iOS devices are already used by 98 percent of Fortune 500 organisations. Furthermore, these same businesses are considering switching to Mac computers. If this isn't convincing enough, Jamf reported in one of their stories that IT giant IBM has deployed 100,000 Mac machines across the firm, with SAP and Capital One receiving particular mentions for deploying 13,000 and 12,000 Mac computers, respectively. A Mac computer has evolved into much more than what it once was—a tool for creative professionals and college students.
Apple's MacBooks lineup has come a very long way in terms of design, build, and features. Owning one MacBook today means you get a laptop with a sleek design, with a sturdy Macintosh built, and a reliable OS. Some of the outstanding features which make MacBooks superior laptops are its high-Retina display, the comfortable as well as snappy keyboard, and the sophisticated design that has a machine that outperforms other brands or models.
Of course, the MacBook we know today has gone through a number of changes. In truth, the first Apple portable computer, the Macintosh Portable, was released in 1989. During the 15 years that the PowerBook brand was in use, the series went through several redesigns and advancements. The PowerBook G4, which was introduced in 2001 and is regarded as the MacBook's direct predecessor, was the last model of the PowerBook line. It was the first to debut the compact style and sleek design (which was revolutionary at the time) that is still evident in today's MacBooks.
Summary (15-inch MacBook Air)
The new 15-inch MacBook Air model is likely to arrive with a bigger version of the present 13.3-inch MacBook Air, according to a quarterly study by Display Supply Chain Consultants (DSCC). In addition, the entry-level iPad is expected to be updated next year. Apple's new 14-inch and 16-inch MacBook Pro models will not be released until 2023, according to Bloomberg's Mark Gurman.
As soon as the rumour hit the internet, well-known Apple analyst Ming-Chi Kuo offered his thoughts on the gadget. Apple's 15-inch laptop might begin commercial production in the fourth quarter of 2023, according to Kuo. Despite the fact that a bigger display would consume more power. Kuo claims that the design objective is to use the same 30W power adapter that comes standard with the MacBook Air. Kuo's last and most intriguing forecast is that the gadget will not be named a MacBook Air at all.
Because rumours concerning Apple's M2 processor have been circulating on the internet, it's logical to assume that the redesigned MacBook Air with a 15-inch display will also use the chip. Apple may, however, rethink its tactics with the forthcoming laptop. According to Kuo, Apple may drop the 'Air' from the product's name and rebrand it as a 'MacBook,' making it the new entry-level Apple laptop for years to come. Keep an eye on this space for additional information on the Apple MacBook Air as well as other tech news.
Details
According to the DSCC's Quarterly Advanced IT Display Shipment and Technology report, many Apple devices might be on the way. According to 9to5Mac, Apple is preparing to release a 15-inch MacBook Pro next year, citing DSCC analyst Ross Young. Furthermore, Apple is rumoured to be working on a bigger MacBook Air with a "significantly larger" display. They will come in a range from 13 to 14 inches. According to the rumour, Apple plans to produce a bigger 10-inch iPad model in 2023. This might signal a redesign of the entry-level iPad. The latest iPad's entry-level model has a 10.2-inch screen.
According to Bloomberg's Mark Gurman, Apple's high-end 14-inch, as well as 16-inch MacBook Pro models, will not be updated this year. He predicted that at least two or three new Mac devices will be released around the middle of the year. M2 versions of the MacBook Air, Mac mini, 13-inch MacBook Pro, as well as 24-inch iMac are all said to be coming out this year.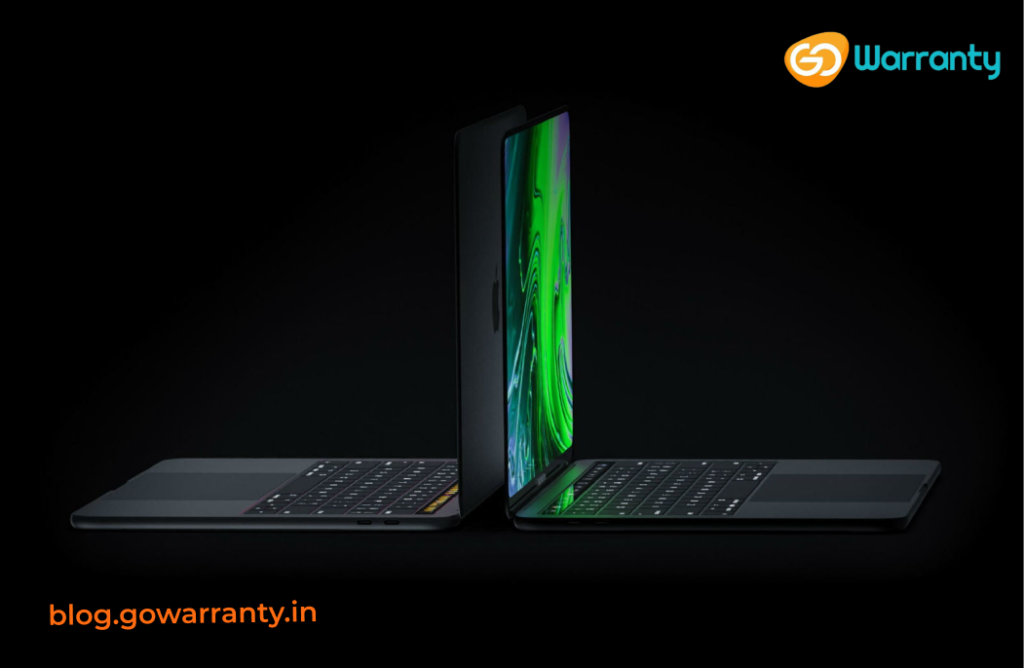 Apple announced the Mac Studio as well as Studio Display at a virtual Apple event earlier this month. The Mac Studio sits atop the M1-powered Mac mini and is available with either the M1 Max or the recently announced M1 Ultra SoCs. The Apple Studio Display is the company's most recent external monitor. The Apple A13 processor powers it. The basic Mac Studio model with the M1 Max SoC, 32GB of RAM, and 512GB SSD costs Rs. 1,89,900 in India. The M1 Ultra SoC with 64GB of RAM and 1TB SSD has a starting price of Rs. 3,89,900. The Apple Studio Display costs Rs. 1,59,900 for normal glass and Rs. 1,89,900 for nano-texture glass.
Verdict
Apple had its Peak Performance event recently. The one-hour program unveiled a slew of new Apple gadgets. It included the iPhone SE 3, which is powered by Apple's newest A15 Bionic CPU and can connect to 5G networks. The iPad Air (5th Gen) with the M1 processor was then unveiled by Apple. However, there were rumors that Apple might unveil a new M2 processor at the presentation. Although, this was not the case. DSCC claims that Apple is working on a basic model iPad that will be "significantly bigger" than the present 10.2-inch device. This is in addition to a larger MacBook Air.