Honor's new MagicBook laptops will go on sale in India from April 6 through the Amazon India website. While the company has already uploaded the teasers for the laptops, the prices of the devices are yet to be revealed. Much else is already known about the new MagicBook laptops though. In May of last year, Honor released the MagicBook X14 and MagicBook X15 in China. As a result, we have a solid notion of what the laptops will be capable of and what type of performance we can expect.
About Honor
HONOR, a renowned global producer of smart gadgets, was founded in 2013. We're dedicated to being a worldwide digital icon but also enabling a smart life for everyone, in all settings, and across all channels. HONOR is committed to developing technology that empowers people around the world to go beyond through its R&D capabilities and forward-looking technology, as well as creating a new smart world for everyone with its portfolio of innovative products, all with a strategic focus on innovation, quality, and service.
HONOR has developed a number of industry-first innovations and has strong R&D skills to support the development of its entire smartphone and smart device line. Before being released, every HONOR smartphone must pass over 400 product tests and over 20 global certification standards*. HONOR has 3,000+ service centers and 9 regional call centers in over 100 regions, offering exceptional and efficient services to consumers.
Laptops are the need of the hour and technology companies are addressing this by launching more of their portable PC products in India. Honor is set to launch its two laptops MagicBook X14 and MagicBook X15 to the country soon. Take a look at all of the specifics of these two new laptops.
Specifications
So, at this price, what can we expect? Honor laptops are designed for people who need a PC on the road. The MagicBook X14 and X15, at 1.38 kg and 1.56 kg, respectively, are extraordinarily tiny and lightweight for this purpose. This is just a smidgeon more than the MacBook Air M1 2020 in terms of weight.
The only difference between the two MagicBook computers is their size and weight. Both have an aluminum metal shell, both have a FullView display, and all three variants are powered by Intel Core i3 and i5 CPUs. Aside from that, both devices may come with an 8GB or 16GB DDR4 Dual-Channel RAM option. A 512GB PCIe NVME SSD may also be included for storage.
Multi-screen collaboration, Bluetooth 5.0, a supersized cooling fan, 65W Type-C fast charging compatibility, a backlit keyboard, and a fingerprint sensor will all be standard. A USB-C, USB 3.0 Gen1, USB 2.0, HDMI, and 3.5mm headphone + microphone connector will be available as connectivity choices.
The only significant difference between the two laptops will be their screen sizes and battery capacities. The 14-inch Full HD (1920×1080 pixels) display on the MagicBook X14 will be replaced with a 15.6-inch Full HD display on the X15. The X14 will be powered by a 42Wh battery, while the X15 will be powered by a 56Wh battery.
Features
According to the specifications and features, the new Honor MagicBook laptops are built to handle everyday jobs and workloads, especially with maximum mobility in mind. With the type of power shown here, they may not be ideal for heavy-duty tasks like gaming or graphic processing. So, if you're looking for a stylish, portable Windows laptop on a budget, you should definitely hold off until the new MagicBook X14 and X15 are out. If you have any other use cases, you should probably look into the alternatives.
Honor uses Ryzen chips to try to match the established competitors in terms of speed and battery life, and for the most part, it's a good decision. It's done a fantastic job of keeping up with practically everything we'd expect from a business laptop, and then some. It won't blow you away (nothing in this part will), but it also won't make you dislike using it.
Furthermore, it outperforms its peers in terms of structure and design, with a chilly, rigid aluminum body that scarcely bends. It manages to find a delicate balance between being basic and having a distinct swagger. In this class, the bezel-less display and full-metal body are also uncommon.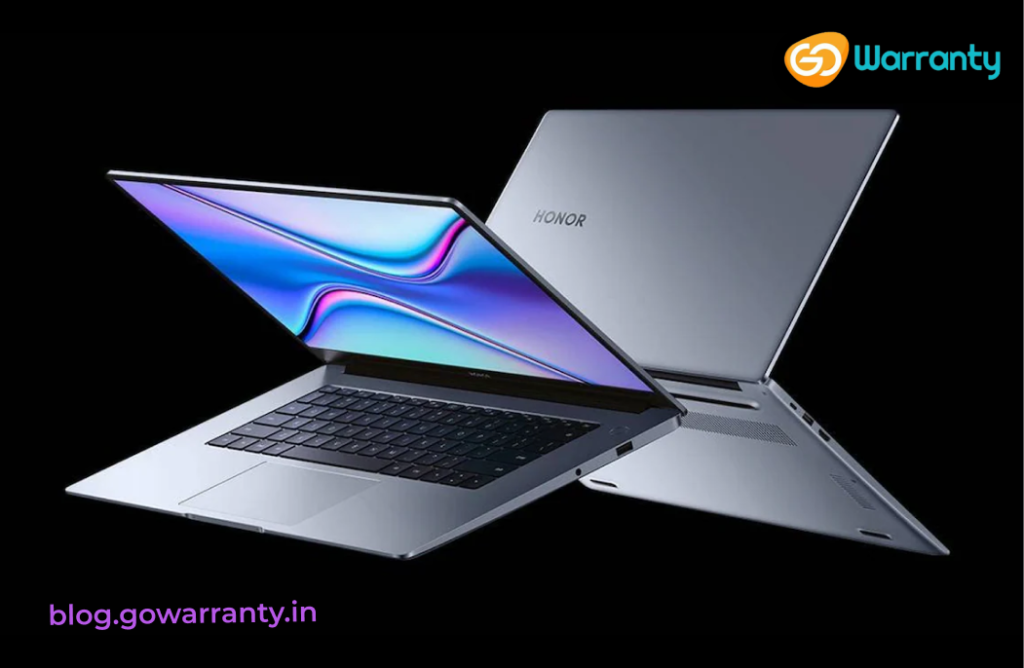 However, not everything is perfect, since the battery life is only average. Furthermore, there is no backlighting on the keyboard, and the webcam is hardly usable. If these don't seem like roadblocks to your productivity, then Honor's ultrabook might be the solution you've been looking for.
Price and availability
Honor's MagicBook X14 was introduced in China at a starting price of CNY 3,299 (about Rs 39,500). However, Honor's China website now lists the laptop at CNY 2,999, which is around Rs 36,000. The highest model costs CNY 3,499, or around Rs 42,000 in Indian currency. The MagicBook X15, the bigger of the two, starts at CNY 3,099 (about Rs 37,000) and goes all the way up to CNY 4,399 (roughly Rs 52,700) in China.
We may expect the laptop prices in India to be higher than those in China. The MagicBook X14 is expected to start at roughly Rs 45,000 to Rs 50,000 in India. While the X15 is expected to start at around Rs 60,000.
Verdict
In India, Honor's first laptop is aimed firmly at the masses who simply want a trustworthy device. From that standpoint, it's a no-brainer, as most other laptops in this price range tend to cut more corners than the MagicBook 15. The new Xiaomi Mi NoteBook 14, is a bit more costly. Although, a more well-rounded gadget, is the next best choice, according to us.
If you're concerned about after-sales care. Honor India claims to have a network of 15 exclusive and 173 approved service centers spread around the country. Furthermore, for customers who live in locations without service centers. The company offers a free pick-up and drop-off service to ensure a hassle-free experience.