The new $8,199 Hasselblad X2D 100C is unmistakably Hasselblad: an incredibly well-built digital medium format camera which takes stunning photos very slowly. It's a luxury cruiser, not a workhorse. In the mirrorless camera megapixel race, the X2D 100C's 100 megapixels are only surpassed by Fujifilm's GFX 100 and 100S's 102 megapixels.
The X2D's digital medium format, 43.8 x 32.9mm, back-side illuminated CMOS sensor physically dwarfs a full-frame sensor, and it produces extremely high-quality 16-bit colour photos with 15 stops of dynamic range. Although many photographers will make an argument that more megapixels don't usually equate to significantly better image quality (and I would mostly agree), Hasselblad's true-to-life colour science, combined with the high-resolution sensor and high-quality lenses, results in an image that feels like you could reach out and touch it.
Lenses
There are two new Hasselblad XCD lenses: the 350g XCD 38V and the 376g XCD 55V, both with f/2.5 apertures and retailing for $3,699. Hasselblad will also release a $4,299 XCD 90V lens, which weighs 551g. These are not cheap lenses, but they are small and light for being all metal and designed for a medium format camera.
Design
The X2D is designed similarly to its predecessor, the X1D, but it has a matte black finish and weighs 895g with the battery. However, thanks to its slightly curved hand grip with such a rubber finish and thumb rest on the back of the camera, this camera never felt too heavy. The X2D's upper and lower halves are milled from single pieces of aluminium alloy, resulting in swooping lines between the EVF and the camera's top. I also like the big Hasselblad logo above the lens. It yells its own name.
A mode button, ISO / white balance button, as well as power button are located on the very top, alongside a one-inch LCD display as well as the orange shutter button. The shutter is a little softer than its competitors, and it takes a slightly harder push to open. A customizable button is located beneath the lens, and there are two dials: one around the back, that also has a click-in feature for selecting, and one beneath the shutter.
Display
All of the camera's buttons are located on the right side of the 3.6-inch LCD touchscreen. The touchscreen is clear and responsive, and it can lock at 40 and 70 degrees, but not all the way to 90. Hasselblad clearly spent a significant amount of time making the operation of this screen as similar to that of a smartphone as possible: everything is extremely intuitive, and the menu is simple to navigate with the pictorial icons.
The EVF is enormous. And looking through it is extremely immersive. However, there is some RGB splitting. Even after adjusting the diopter, white text on the EVF's outer edges has green and red shifts that I never became accustomed to. You may also notice mic holes on the camera, but this system will not have video capabilities. Hasselblad has always been a photo-first company, so I'm surprise that a mirrorless camera in 2022 won't be able to record video especially one that costs $8,199.
The X2D's RAW format generates.3FR files averaging 216MB in size. They're huge! And all of that can now be conveniently stored on a 1TB internal drive, which I was only able to fill about one-fifth of in three weeks of use. There is also a CFexpress Type B slot that supports up to 512GB cards, but I've been fine shooting to the internal storage as well as downloading via the included braided USB-C cable.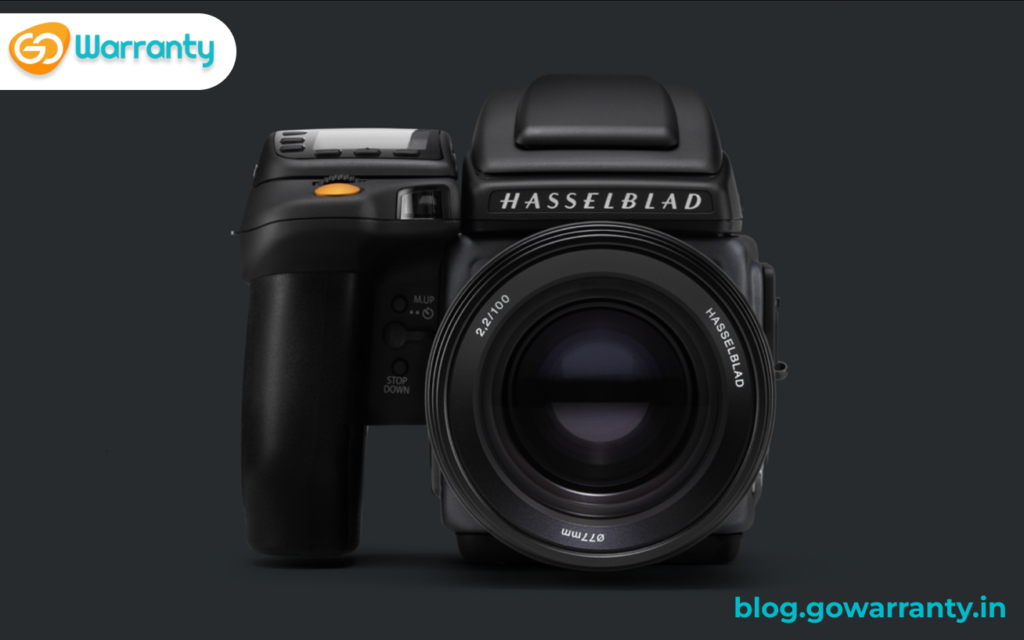 In-body Image Stabilisation
The good news is that in-body image stabilisation can assist. Hasselblad equipped the X2D with a five-axis in-body image stabilisation system, which should allow more photographers to leave their tripods at home. Sensors of this size are notorious for displaying every bit of shake, but I was able to shoot at one-tenth of a second without noticing any blurred details in images. That said, this camera is far more enjoyable to use when there is plenty of light and bright, bold colours that truly showcase Hasselblad's colour science.
Camera's Speed
The X2D, like most Hasselblad cameras, suffers from a lack of speed. Every camera manufacturer seems to have cranked up focusing speeds, focusing accuracy, as well as frames per second to the max, and Hasselblad feels worlds behind now more than ever. If you don't have the luxury or desire to slow down, this camera can be a real pain.
Consider the concept of focus. Hasselblad promises face detection autofocus in a later firmware release, but it is not available at the time. Even with an enhanced phase detection autofocus system, as compared to the contrast-based system in the X1D as well as upgraded focusing modules inside the updated lens series, the camera frequently hunts for focus, and it can be difficult to get it to autofocus at all in low light.
The electronic shutter on the X2D is also unusually slow. If your subject moves at all while shooting with an electronic shutter, you will get a rolling shutter effect.
Battery
The battery on the X2D is officially rated at 420 photos from a full charge, which is low for high-resolution mirrorless cameras and yet easily got me through a full day of casual shooting. Remember that this camera does not shoot 420 photos per second, and on average, I would take around 160 photos in a day of carrying it. Many people complained about the X1D camera's poor battery life, so it's great to see Hasselblad working to improve it here.
Two batteries are require for use in extremely cold or hot weather, or on a day of heavy use. Hasselblad will sell extra batteries for $99, and a very well-made but ridiculously expensive dual battery charger will set you back $155. The X2D's new feature is USB-C PD 3.0 fast charging, which can charge a dead battery to 100 percent in about 2 hours.