An appliance extended warranty can protect you if a critical appliance or system fails unexpectedly. This type of warranty extends protection on your manufacturer's warranty, offering you more coverage for the expensive new appliance you just bought.
It assists in paying for repairs at a lower cost than you would pay per incident without the warranty. Continue reading to find out more about appliance extended warranties and how they compare to home appliance insurance. To help you protect your appliances, we compared the best home warranties. Extended warranties are a common solution to this issue. You can get extended warranties for a number of home appliances. This includes both large and small household appliances, such as toaster ovens and coffee makers, as well as laundry and drying equipment.
In general, extended warranties cover damage to your home's mechanical and electrical systems brought on by normal wear and tear. They do not include non-mechanical items like windows, doors, or the structural elements of the house. An appliance extended warranty only covers particular models, so you must buy a different policy for each appliance you want covered.
Extended Warranty V Home Warranty
Extended warranties and home warranties are the two types of warranties that cover home appliances after the original manufacturer's warranty expires.
Extended warranties provide home appliance insurance for specific appliances in the home and are purchased before the original warranty expires. The terms and conditions of these warranties are typically similar to those of the original manufacturer's warranty, but they can be obtained from other providers, such as the dealer where you purchased the appliance or a third party.
A home warranty is a separate policy that provides comprehensive coverage for major home systems and appliances. A home warranty policy, for example, will typically cover your dishwasher, refrigerator, heating system, as well as other items. A home appliance warranty is more comprehensive than an extended warranty and covers costly repair and replacement costs.
Why choose GoWarranty's Extended Warranty Plan?
GoWarranty includes a number of features that are intended to protect your device and guarantee a hassle-free repair process.
Maximum Coverage: After a product has run out of warranty, GoWarranty continues to replicate the manufacturer's warranty for up to four more years. This guarantees coverage for your device for the duration of its useful life.
100% Cashless: For all of its services, GoWarranty provides a cashless programme. There are no additional costs or fees.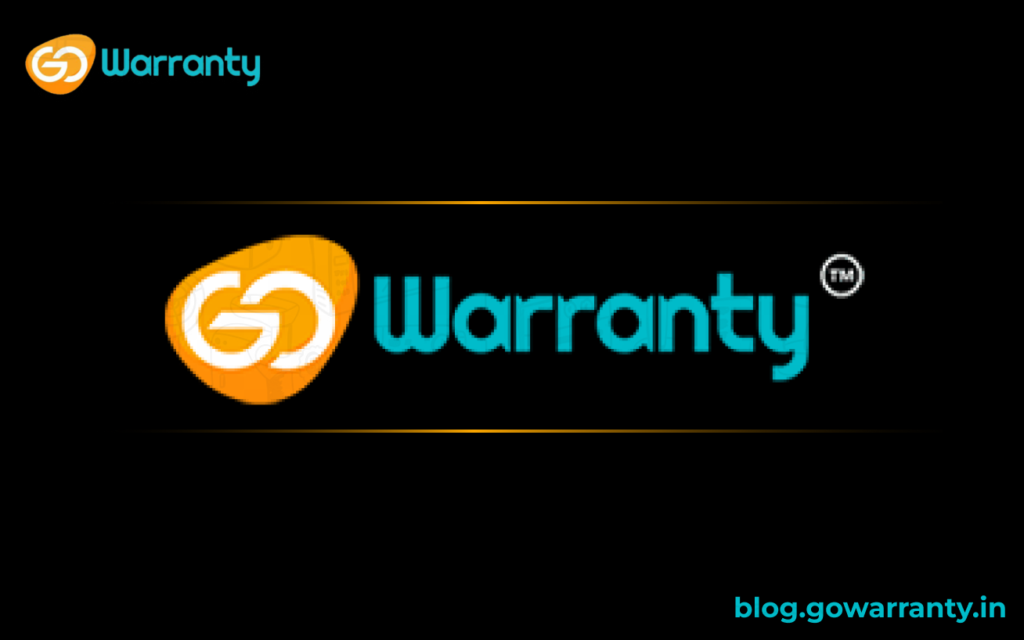 The Full Cost of Repairs Is Covered: GoWarranty pays for all the expenses related to fixing your device, including labour, shipping, and taxes.
Free Pick & Drop service At-Home: Whether it involves sending a technician to your home to repair your device or having it picked up, we make sure you never have to deal with a service centre again.
No Paperwork: The service request process with GoWarranty is simple and straightforward. All you have to do is give us a copy of the sales receipt with the IMEI/Serial Number on it. You are not required to fill out any forms or submit any additional paperwork.
Genuine Replacement Parts: Personnel with the necessary training will fix your device. We guarantee that only genuine spare parts will be used.
No Decreasing: Until the end of the plan, we will pay the full cost of the device.
Guaranteed repair or replacement: Because we know you can't go without your device for very long, we promise to fix it and send it back to you within a certain amount of time. We will provide you with a replacement if we are unable to fix the device within the allotted time. Free of charge.
Which appliances require extended warranties?
The main factors people take into account when deciding whether to purchase an extended warranty for an appliance are the cost of the appliance itself, the cost of repair or replacement, the likelihood of wear and tear, and the length of time they intend to use the product. Customers who use these considerations often end up selecting the same types of products to get an extended warranty on, but also 58% report they would get a warranty on appliances.
The most frequently purchased extended warranties are for substantial home appliances like:
Refrigerators and Freezers
Washer and Dryers
Dishwashers
Microwaves
Ovens and Stoves
Heaters and Air conditioners
Also smaller household appliances like:
Coffee makers
Stand mixers
Toaster ovens
Instant Pots
Air fryers
Blenders