Xiaomi might not actually release MIUI 13.5 after all, according to recent sources. The business is now anticipated to upgrade handsets from MIUI 13 to MIUI 14 immediately. Xiaomi is building the groundwork for the update of around 125 devices, with the Xiaomi 13 and Xiaomi 13 Pro series among the first handsets to get internal MIUI 14 releases. But many popular devices, like the Redmi K20 and Mi 9 series, will be left behind on MIUI 13.
Thanks to Xiaomiui, the first details on MIUI 14 and the devices that will run it have appeared online. Xiaomi announced MIUI 12.5, however it appears that the firm will not be releasing a mid-generation update this year. As an alternative, Xiaomi is already making code references to MIUI 14. Xiaomiui claims that the picture displayed below is from a system programme that has been decompiled, although it is not obvious whose system app this is.
Upcoming flagship smartphone series
Nevertheless, Xiaomiui reveals that the code strings examine if "nuwa," the codename for the Xiaomi 13, is running MIUI 14. If such is the case, then the code causes MIUI's SIM toolkit (STK) to emerge. Xiaomi is already testing early versions of the Xiaomi 13 and Xiaomi 13 Pro, as we mentioned last month. It should come as no surprise that Xiaomi is working on its upcoming flagship smartphone series featuring Android 13 and MIUI 14, with the latter likely making its debut alongside the Xiaomi 13 series. For context, the codename for the Xiaomi 13 Pro is reportedly "fuxi," which is also the name of China's first emperor.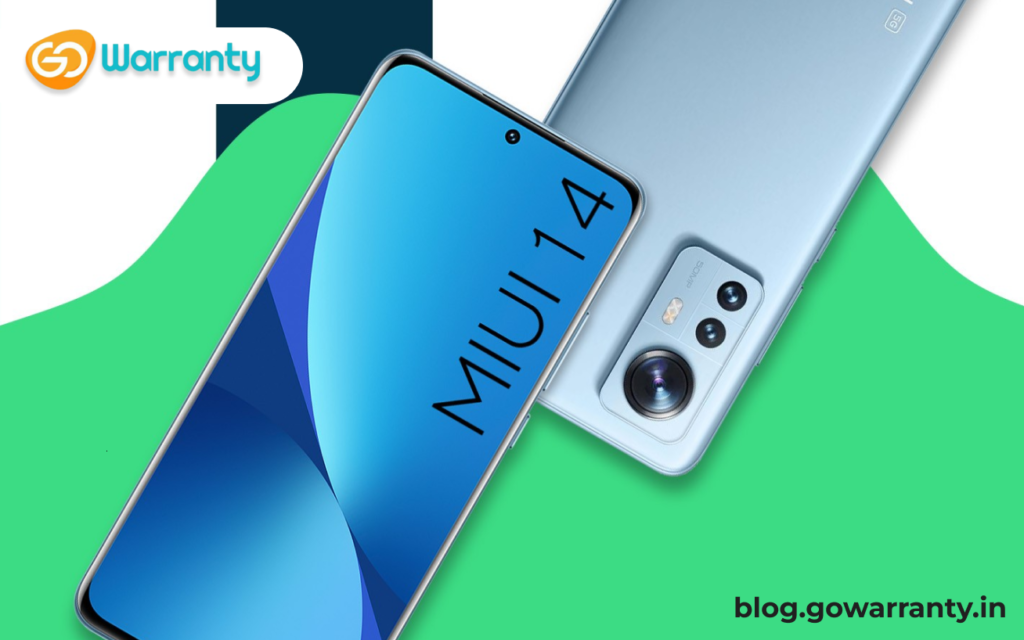 According to rumours, several smartphones, including the Mi 9 series, won't receive MIUI 14. If MIUI 13 is any indication, MIUI 14 will only support Android 12 or 13 on smartphones running Android 11 now. As a result, MIUI 13 will continue to run on the Mi 9T and Redmi K20 series, as well as the Redmi 10X series and the majority of the Redmi Note 9 and Redmi Note 8 series. Additionally, Xiaomiui claims that MIUI 14 will not be available for the POCO C3, POCO C31, and Redmi 9 series. In contrast, Xiaomiui claims that around 125 devices, including the Pad 5 series, would receive an upgrade from the company. Please note that this list is unofficial and that it is based on Xiaomiui's study.
Following is the reportedly supported device list:
Xiaomi smartphones eligible for MIUI 14
Xiaomi 13 Pro
Xiaomi 13
Xiaomi 1
Xiaomi 12 Pro
Xiaomi 12X
Xiaomi 12 Ultra
Xiaomi 12S
Xiaomi 12S Pro
Xiaomi 12S Pro Dimensity Edition
Xiaomi 12 Lite
Xiaomi 12T
Xiaomi 12T Pro
Xiaomi 11T
Xiaomi 11T Pro
Xiaomi Mi 11 Lite 4G
Xiaomi Mi 11 Lite 5G
Xiaomi 11 Lite 5G NE
Xiaomi Mi 11 LE
Xiaomi Mi 11
Xiaomi Mi 11i
Xiaomi 11i
Xiaomi 11i Hypercharge
Xiaomi Mi 11 Ultra
Xiaomi Mi 11 Pro
Xiaomi Mi 11X
Xiaomi Mi 11X Pro
Xiaomi MIX 4
Xiaomi MIX FOLD
Xiaomi MIX FOLD 2
Xiaomi Civi
Xiaomi Civi 1S
Xiaomi Mi Note 10 Lite
Xiaomi Mi 10
Xiaomi Mi 10i 5G
Xiaomi Mi 10S
Xiaomi Mi 10 Pro
Xiaomi Mi 10 Lite
Xiaomi Mi 10 Lite Zoom
Xiaomi Mi 10 Ultra
Xiaomi Mi 10T
Xiaomi Mi 10T Pro
Xiaomi Mi 10T Lite
Xiaomi Pad 5
Xiaomi Pad 5 Pro
Xiaomi Pad 5 Pro 5G
Redmi smartphones eligible for MIUI 14
Redmi Note 11
Redmi Note 11 5G
Redmi Note 11 SE
Redmi Note 11 4G
Redmi Note 11T 5G
Redmi Note 11 Pro
Redmi Note 11 Pro+ 5G
Redmi Note 11S
Redmi Note 11S 5G
Redmi Note 11 Pro
Redmi Note 11 Pro 5G
Redmi Note 10 Pro
Redmi Note 10 Pro Max
Redmi Note 10
Redmi Note 10S
Redmi Note 10 Lite
Redmi Note 10 5G
Redmi Note 10T 5G
Redmi Note 10T Japan
Redmi Note 10 Pro 5G
Redmi Note 9 4G
Redmi Note 9 5G
Redmi Note 9T 5G
Redmi Note 9 Pro 5G
Redmi K50
Redmi K50 Pro
Redmi K50 Gaming
Redmi K50i
Redmi K50i Pro
Redmi K50S
Redmi K50S Pro
Redmi K40S
Redmi K40 Pro
Redmi K40 Pro+
Redmi K40
Redmi K40 Gaming
Redmi K30S Ultra
Redmi K30 Ultra
Redmi K30 4G
Redmi K30 Pro
Redmi Note 8 (2021)
Redmi 10C
Redmi 10A
Redmi 10 Power
Redmi 10
Redmi 10 5G
Redmi 10 Prime+ 5G
Redmi 10 (India)
Redmi 10 Prime
Redmi 10 Prime 2022
Redmi 10 2022
Redmi 9T
Redmi 9 Power
Redmi Note 11E
Redmi Note 11E Pro
Redmi Note 11T Pro
Redmi Note 11T Pro+
Poco smartphones eligible for MIUI 14
Poco M2
Poco M2 Reloaded
Poco M3
Poco M4 Pro 4g
Poco M4 5g
Poco M5
Poco M5s
Poco X4 Pro 5g
Poco M2 Pro
Poco M4 Pro 5g
Poco M3 Pro 5g
Poco X3 Nfc
Poco X3
Poco X3 Pro
Poco X3 Gt
Poco X4 Gt
Poco F4
Poco F3
Poco F3 Gt
Poco C40
Poco C40+
The upcoming MIUI 14 features are reported to be available for testing as MIUI 13 beta upgrades. These are said to have smooth animations and improved system applications. Notes, camera, and other applications are said to have undergone design and functional adjustments. According to the source, MIUI 14 will most likely be released in the first quarter of 2023. Xiaomi is anticipated to begin rolling out this upgrade to flagship devices first. Other eligible devices may receive this skin by the second or third quarter of 2023.
Several Redmi devices, including the Redmi Note 11 series and the Redmi K50 family, are also said to be on the list. MIUI 14 may also be available for the low-cost Poco M4 Pro 4G and other Poco M series devices. The list also includes the Poco X4 GT and other Poco handsets.