Why stick with old fashion wristwatches, when in contrast to that we have watches with smart features, with the revolution everything is changing so why not the wristwatches, they have become smartwatches undoubtedly with amazing features.
When we start looking for watches, various things come to mind while about finding a perfect one. Moreover, we get worried about the features as well as the price of the Watch.
If you are looking to compliment your style, trying to track your fitness, or trying to be with the trend then, here are we again with the best smartwatches of 2020, so something is good in this pandemic also.
Apple Watch Series 7
When it comes to apple, undoubtedly, it is one of the most trusted brands. Thus, it is one of the gems in the market.

Undoubtedly its uniqueness and design win the heart of the customers. Indeed, the Watch is next to perfect because of its features, 18 hours battery, LTE/4G option, Heart rate, and ECG, Apple pay, Suitable for swimming, Notifications, Make/Take calls, Last but not the least fitness tracker. The Watch is versatile and powerful, and it offers a vast range of perfection. The size of 40mm and 44mm makes it for unisex.
Pros
Cons
Larger screen
Always-on display
Slick design
Expensive
Works with iPhone only
Specification for Apple Watch Series 7
OS: watchOS6
Display: 1.78 OLED
Processor: Apple S4
Storage: 16GB
Battery: 1 to 2 days
Charging method: Wireless
IP rating: Water-resistant to50m
Connectivity: Wi-Fi, Bluetooth, NFC, LTE
Other Details
50% thicker front crystal. The front crystal is over twice as thick at its tallest point than Apple Watch Series 6, adding strength and durability.
Robust geometry. The front crystal has been redesigned with a flat base; creating a sturdier shape more resistant to cracks.
OLED display. The touch sensor has been integrated onto the OLED panel creating one unified component reducing display thickness and borders.
Samsung Galaxy watch 4
It comes with a rotating bezel, which will offer its lightweight and luxurious look. It is comfortable to wear all day long and night. Moreover, it comes in two sizes and three colors. It has a finish of super premium titanium.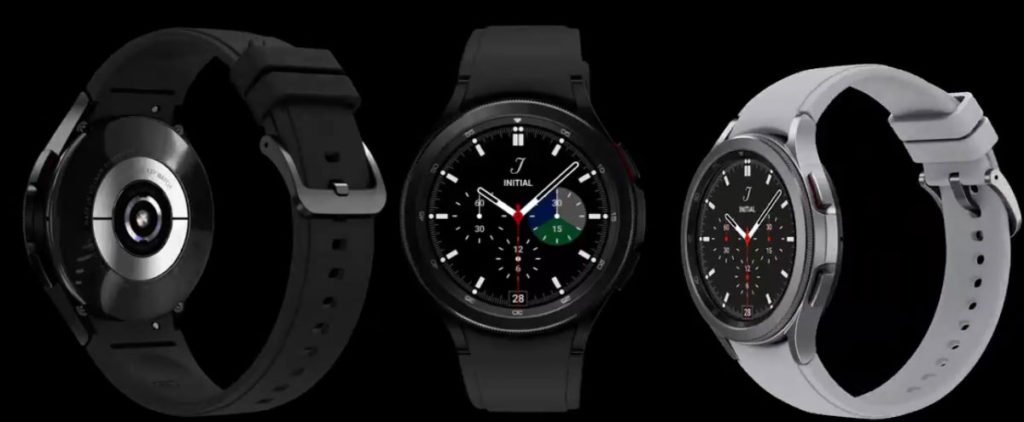 The Watch's frame is slimmer, lighter, and smaller, while the display seems to be more significant. It has a monitoring device that will monitor the health and whether regularly. It can easily detect the blood pressure level and oxygen level in your body. Moreover, it has a feature in which it can spot the nearby devices, which makes the share of files convenient and faster across the android devices.
Besides this, it also helps find the precise location of smart devices, like android phones and galaxy buds. Samsung health provides 120 different home training programs so you can work on your health.
Pros
Cons
Versatile design
Bright Design
Rotating Bezel
Limited Apps
Specification for Samsung Galaxy Watch 4
Display: 45mm (1.4-inch AMOLED)
Battery: 45mm (340mAh)
Processor: Samsung Dual-core, 1.15GHz
RAM: 1GB
Storage: 8GB
Software: Tizen OS 5.5
Sensors:

Accelerometer
Gyroscope
Barometer
ECG
Heart rate monitor
TicWatch E2
Another gem to the smartwatch industry, which works well with Android and iOS. Whether a pool or in the gym, it gives you an active lifestyle. Moreover, it has a fantastic amoled display of 400×400, 1.39 inches. Undoubtedly it is wallet-friendly.

This Watch also offers a stylish look, 5ATM water resistance, swim tracker, Heart rate monitor, Built-in GPS, and the fantastic power back up of 1-2 days. Moreover, it is perfect for sportswear. Thus, it is versatile to wear, and it keeps track of your health and fitness and gives you sporty wear.
Pros
Cons
Innovative Screen touch
Premium design
No NFC Payments
Limited Apps
Specs
Dimensions: 46.9×52.2×12.9
Colour: Black
Watch Strap: Silicon
OS: By Google
Platform: Qualcomm Snapdragon Wear
Display: 1.39 amoled
Battery Capacity: 415mAh
Waterproof rating: 5 ATM
Sensors:

Accelerometer
Gyroscope
Heart rate
Low latency off-body sensor
Fossil Gen5
Fossil is amazing everyone day by day; now, it has come up with its fifth-generation watch. Undoubtedly, with improved technology, performance, style, and battery life. If you are an OS watch lover, then nothing is better than the fossil gen5.

Furthermore, it has built-in speakers to make/take calls. The stainless steel, silicone, and leather strap give it a unique look that looks perfect for stylish and trendy people. Altogether, it is versatile as it keeps the right track of fitness and provides a different range to match a person's personality.
Pros
Cons
Lightweight design
Versatility
GPS is slow
Specification for Fossil Gen-5 Smartwatch
Compatibility: Android, iOS
Display: 1.2-inch 390×390 amoled
Processor: Snapdragon Wear 3100
Brand sizes: 22mm straps
Onboard storage: 8 GB
Battery duration: 2 days
Charging method: Proprietary
Skagen Falster 3
The Watch with the perfect blend of style and sophistication. It should be noted that there is no perfect and better option for those who wear OS. Moreover, If you are looking to experience something new, like google version of smartwatch OS, then Falster is perfect for you.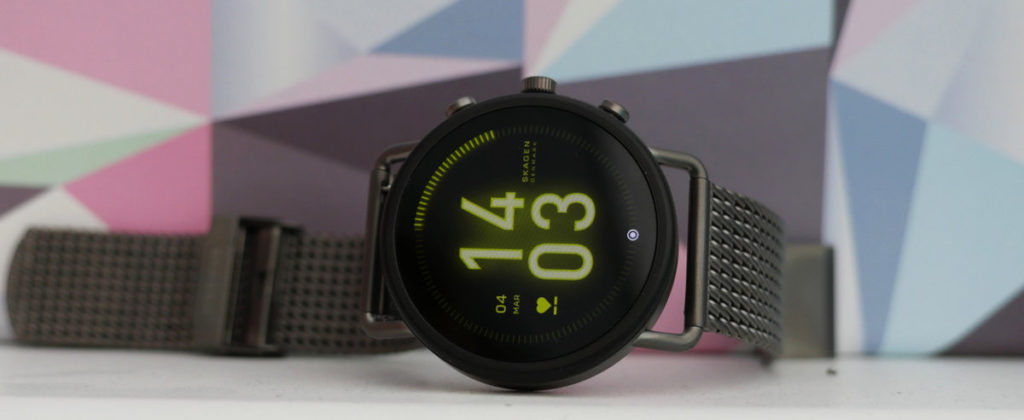 Skagen has come up with the third generation, which has enhanced its properties and technology; thus, it has made performance smoother. It should be noted that once you start using Falster, you will get to know the enormous benefits.
Falster offers you a wide range of stainless-steel body, with well-constructed strap either of metal, leather, or silicon with a variety of colors.
Pros
Cons
Attractive and classy look
Digital crown
Built-in google pay
Unique display
Expensive
Uses proprietary 22mm bands
Specification for Skagen Falster 3
Display size: 42mm
Band size: 22mm
Weight: 41gm
Battery life: 1-2 days
OS: Wear OS
Water resistance: 5ATM
Processor: Qualcomm snapdragon 3100
Storage: 4-8 GB
Colors: Black, Silver
RAM: 8GB
Conclusion
So, altogether different companies are providing a wide range of smartwatches; moreover, every Watch has its uniqueness. On the whole, we tried to choose the best for you, so now, whenever you visit the shop smartwatches, you will have the brief of these watches in your mind. Once you mug up these details, I am sure you will choose the most worthy piece.