It is Native DSD Playback Launched In India Specs, Prices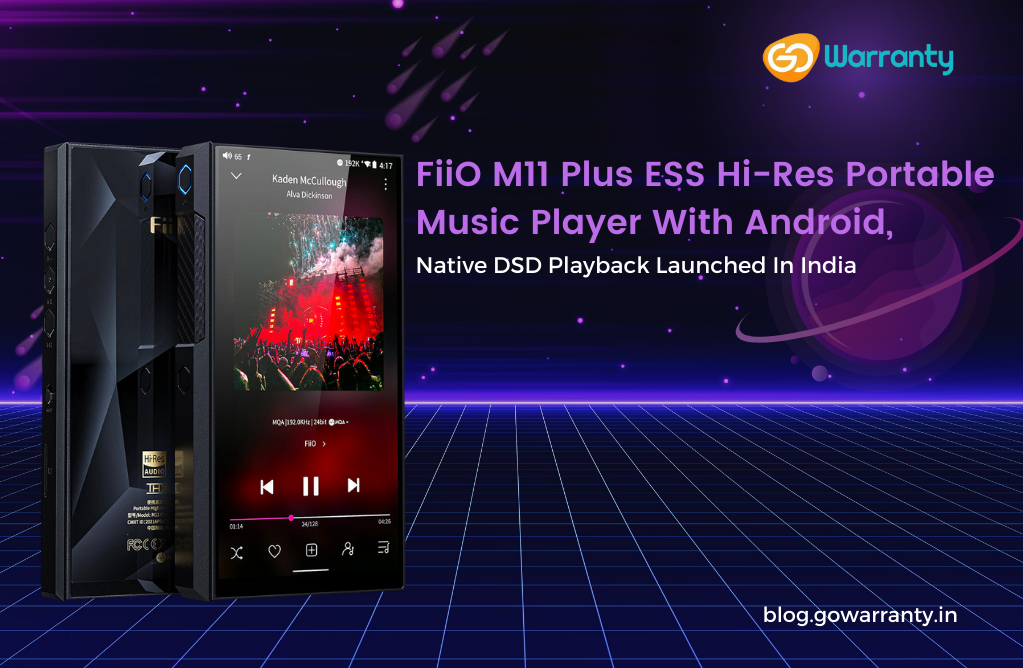 In today's market, every smartphone from minimal specifications to advanced specifications has an inbuilt music player or applications where unlimited music can be downloaded and enjoyed. But the main problem is the quality and sound of music creates a huge gap in the market to create devices only for music. If you are a passionated about the music then this article helps you a lot by focussing on one such music player which is ready to disrupt the Indian market in near future. Moreover, the product is "FiiO M11 Plus ESS HiRes Portable Music Player" which is a portable music player is by a Chinese top brand with great specifications and features.
Salient specifications-
A list of salient specifications of this music player is the reason for becoming one of the top-class music players.
List of Specifications-
General Specifications
Technical Specifications
Battery Related specifications
Volume control
Ports related specifications
Other features
Once we have the list of specifications we can make assumptions about the product. To know these specifications in detail then you are at the right place as you will be knowing every minute of information about this music player in detail by the end of this article.
General Specifications-
General specifications of this new age music player, FiiO M11 Plus ESS
This music player is 5.50 inches of display with fully fit screen mode. This device supports touch screen mode which gives customers a great user interface experience. To enhance the quality of music it comes with an ESS Sabre DAC chipset. Because of these two ES9068AS, DAC chips installed in this music player one can experience a noiseless and natural sound experience. Moreover it has an internal memory of 64GB which allows the user to store thousands of songs.
A good music player depends on the RAM which gives a smooth functioning of a music player. Also this music player has 4GB RAM which is perfect for a music player. The processor used in this music player is the Qualcomm Snapdragon 660 SoC on the 14nm fabrication process. It is available in black color in the market. For every portable device, weight is key to achieving scalability in the business. The weight of this music player is 295g which is very easy to carry. Lastly, One can listen to any song from 1900-2022 by using this additional feature of inserting an additional memory card to 256GB in this audio device. 
Technical Specifications-
It is very important to understand the technical specifications of electronic devices to have clarity of the device which you are looking for.
Amplifiers play an important role in any audio device. This device is present with two THX AAA-78 amplifiers for enhancing the audio output. These amplifiers belong to part of the THX-AAA frontier series which gives the best results. Moreover, It uses "DSD Technology" which allows the music player to save the high-quality music files into small files. This is a great specification of this music player. This music player support Android 10 OS. 
The other technical specifications like output power, LPF, SNR, Bluetooth, Oscillator details are
 Bluetooth-QCC5124, 
 USB- XMOS XUF208, 
 NDK Femtosecond crystal oscillator*2 (2 oscillators are there in this device to create electric signals with constant frequency). 
 LPF- OPA927*2.(LPF stands for Low-pass filter which removes unwanted frequencies).
SNR which is the signal-to-noise ratio is key for any audio device. Although, the value of SNR in an audio device categorizes that device as a poor, good, or excellent device. M11 audio player is an excellent audio device with an SNR value of 122 DB. (DB stands for decibels). Also, Bluetooth and USB play a very important role in portable devices as they are used for connecting with other devices and transferring music files. 
Battery Related Specifications-
Battery life is a major factor in determining whether the mobile will be able to support your all-day hectic schedule.
Port Related Specifications:
Other Specifications- In this section, we cover specifications like phone output, connectivity, Power Output, etc.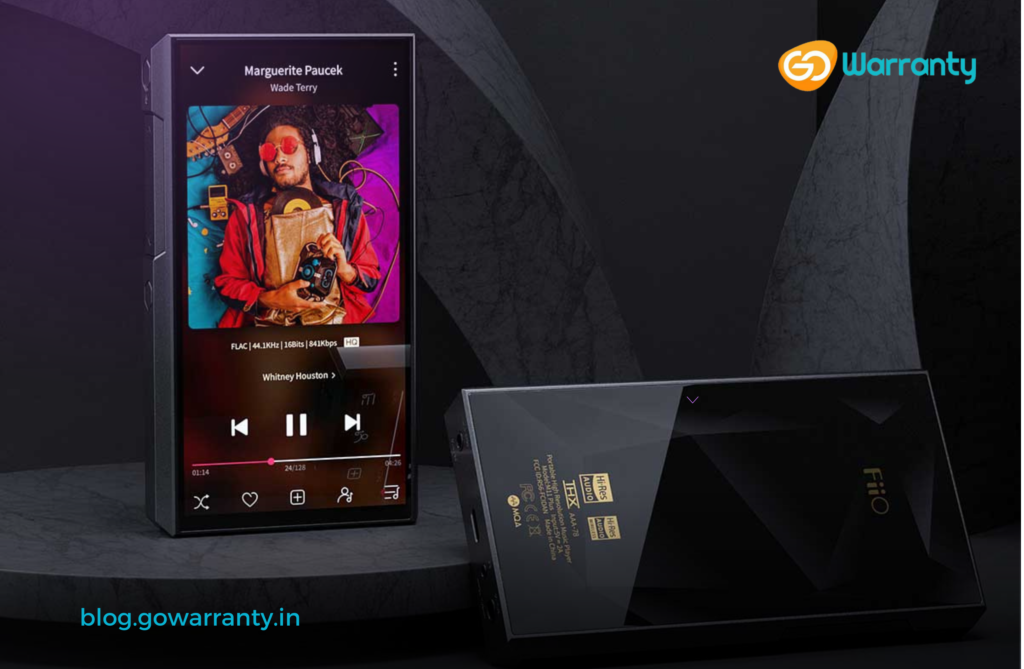 Phone Output- This music player has three modes for headphone connectivity. It has three ports where a user can easily pair their device.
The ports Supported by FiiO M11 Plus ESS are-
1. 2.5mm balanced port
2. 3.5mm Single-ended port
3. 4.5mm balanced port Connectivity
One can connect to this music player via two-way Bluetooth connectivity, two-way USB Type-C, USB Audio/DAC, SPDIF output, 2.4/5G Wi-Fi, DLNA, FiiO Link, and Airplay support. To connect this device to any vehicle engine should be on.
Power Output Details- The output power of this device is important as it is a highly equipped portable audio player. The values of power output are mentioned below
Output Power(SE): ≥210mW(32Ω). (It is the value of output power in series)
Output Power(Bal): ≥660mW(32Ω) (Combination of parallel and series output power value)
Price– The price of this music player is 52,470 on the FIIO website. This is a discounted price on their official website. Device will launched very soon in the market, Also you can purchase this player on both online and offline platforms. This music player is perfect for a music lover and party animal. Although It is the solution for all the queries related to audio devices available in the market. And one-time investment with high returns and value. It is an expensive audio player so it should be operate carefully.