Our best friends these days are our mobile phones because of the time and place we live in. We rely entirely on our smartphones to get through the day from the moment we wake up. We are rely on our mobile devices to complete everyday tasks like making lunch plans, checking work email, and communicating with coworkers. Because of this, we find it impossible to imagine what we would do if we were without access to our phones even for a single day. Nevertheless, any harm to or malfunctioning of our mobile phones may force us to go without these useful tools for an extended period of time.
Many smartphone manufacturers, including Samsung, Nokia, and Xiaomi, offer warranties to make sure that any damage to our phones caused by manufacturing flaws is quickly fixed. The customers can take advantage of their services during the warranty period. You must enter the serial number (IMEI number) of your smartphone into the manufacturer's warranty tracker on their official website to check the warranty period.
Additionally, buying an Extended Warranty for Mobile Phones is advised because it will protect your phone from any sudden or unforeseen damages. In addition to third-party services that offer extended warranties, brands like Samsung and Nokia also offer extended warranty plans for their respective mobile products.
Manufacturer's Warranty V Mobile Insurance for Mobile Phones
You've just purchased a new mobile phone. Being a responsible phone owner, you want to take all reasonable precautions to keep it safe. Manufacturer's warranties and mobile insurance can help with that.
A manufacturer's warranty is a commitment from the manufacturer. If there are any manufacturing flaws within a certain time frame, they will fix or replace your phone. In order to protect your phone for a longer period of time, many manufacturers also provide a "extended mobile warranty." However, mobile insurance provides your phone with an additional layer of security. It is an All Risk Cover and covers losses resulting from any accident, Act of God Perils, theft, or burglary.
In essence, A mobile phone warranty only protects the device against flaws, whereas mobile phone insurance covers any damage brought on by mishaps or unplanned events. Typically, when you buy a phone, the manufacturer's warranty is included. Some mobile insurances can be purchase right away, but if not, you can purchase them online or from your insurance company.
Do Extended Warranty for Mobile Phones cover screen damage?
Screen damage is not covered by a warranty in the same way that accidental damage is not. However, screen damage is typically cover by mobile insurance. You have it now! The two powerful tools you require to maintain the condition of your phone. With all the relevant information in hand, you can choose the option that will work best for you if your phone is damaged or lost on a bad day.
Let's See What Does Extended Warranty for Mobile Phones Include?
Extended Warranty for Mobile Phones are provided by mobile device manufacturers and cover a variety of hardware problems that could be the result of production flaws. frequently cover a variety of problems, such as:
Smartphone battery failure brought on by a manufacturing flaw
Repairing any problems with the home button, liquid damage, or problems involving an accessory like the power adapter because of production flaws.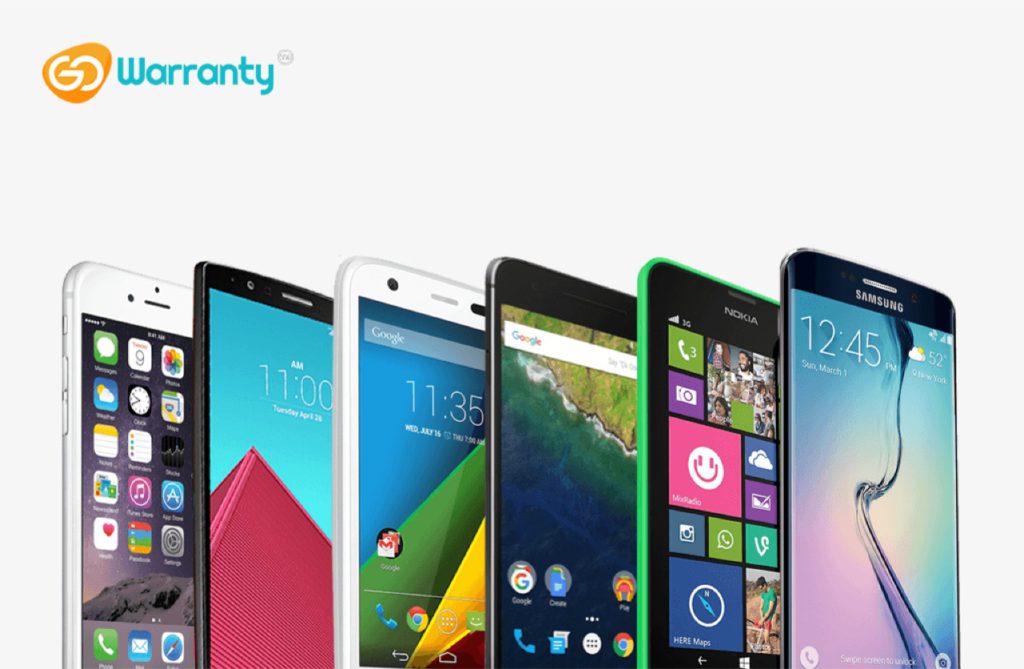 Extended warranties, on the other hand, do not cover the following:
Any physical damage to the smartphone, including paintwork damage, as well as any scratches as well as dents made on the body
Any loss or damage to electronic data caused by a virus or other software-related malfunction
Extended warranties do not cover any problems caused by unauthorised repairs.
Accidental loss or damage to the mobile phone caused by the owner's willful act or neglect.
Long after the initial warranty has expired, you can protect your smartphone from manufacturing flaws by purchasing an extended warranty. By choosing this extended warranty, you can stop worrying about how well your device will work even after the manufacturer's warranty has run out. A few advantages of the extended warranty are as follows:
Up to three additional years of warranty Up to 3 years of additional warranty on top of the manufacturer's standard warranty that is provided with your smartphone
If the damage to the mobile phone is beyond repair, the CPP will exchange it for a smartphone with comparable features and a comparable price range.
GoWarranty's Extended Warranty Features
You can continue to protect your mobile phone from manufacturing flaws even after the manufacturer's warranty has expired by choosing GoWarranty's extended warranty. An extended warranty has a number of features and advantages, such as:
It increases the duration of the manufacturer's warranty on your mobile phone.
For all brands purchased in India, GoWarranty's extended warranty is available.
It covers breakdowns and malfunctions of your mobile phone
Free Pickup and Delivery from your door so that there is no hassle for the customer.
Guaranteed replacement or repair. You receive a free replacement if we are unable to fix it in time.
You have the option to extend device protection for up to two more years. Therefore, the combined length of the manufacturer's warranty and the extended warranty is no longer than three years.