An air purifier, which is not to be confused with an air ioniser or an air humidifier, can be used for prevention and/or treatment at home, in closed offices, open spaces or coworking spaces, shops, hairdressing salons, hotels as well as restaurants, medical and para-medical practises… As a result of Covid-19, it has become increasingly important in schools, hospitals, the paramedical and medical sector, tertiary education, and so on.
It applies to people or businesses that have no specific problems but want to protect their health, the health of their entourage, or the health of their employees, for example, in a situation of resumption or continuity of activity. In this regard, the indoor air purifier is in sync with current health and societal concerns about air pollution. Both in terms of PM2.5 fine particle pollution as well as the risks associated with virus transmission via air or aerosols.
With the world experiencing a pandemic, it is critical that we create a healthy and sanitary environment for our family. As a result, get the GoWarranty's Extended Warranty for Air Purifiers to extend the life of your air purifiers. This 2-year plan covers any malfunctions or manufacturing defects that may occur in your air purifiers and kicks in after the manufacturer's warranty has expired. You should be aware that the coverage is limited to the invoice value.
Details of GoWarranty's Extended Warranty
Extended warranty for air purifiers that covers all manufacturing flaws, software problems, and electrical malfunctions as well as breakdowns. The extended warranty for Air purifiers begins the moment your manufacturer's or OEM's warranty expires.
The extended warranty for air purifiers is only available if purchased within the last 9 months. The pricing is based on devices with a standard OEM warranty of one year. The customer must activate the warranty within 90 days of purchasing it. If the extended warranty plan is not activated within 90 days of purchase, the warranty becomes null and void.
Pick-and-drop and doorstep repair services for the Air purifier are available under our extended warranty at our serviceable pin codes. This plan includes more than 20,000 pin codes.
Unlimited repairs for the duration of your extended warranty plan, up to the invoice value. Status updates are available in real time via your GoWarranty account on the website. Claim facility that is completely cashless. You only pay for the plan once, and there are no additional fees for service or hardware.
Features of GoWarranty's Extended Warranty for Air Purifiers
Guaranteed Promise
There were no questions asked: When submitting a service request, no questions are asked.
Excellent Quality Repairs: For your appliance, only authorised service centres and genuine spare parts are used.
There is no paperwork: Say goodbye to lengthy forms.
Repair/Replacement Guarantee: Your appliance will be repaired within the time frame specified. If not, you will receive a free like-to-like replacement.
We pick up, repair, and deliver your appliance to your door for free.
At-Home Service: A professional technician will be sent to your home to repair large appliances.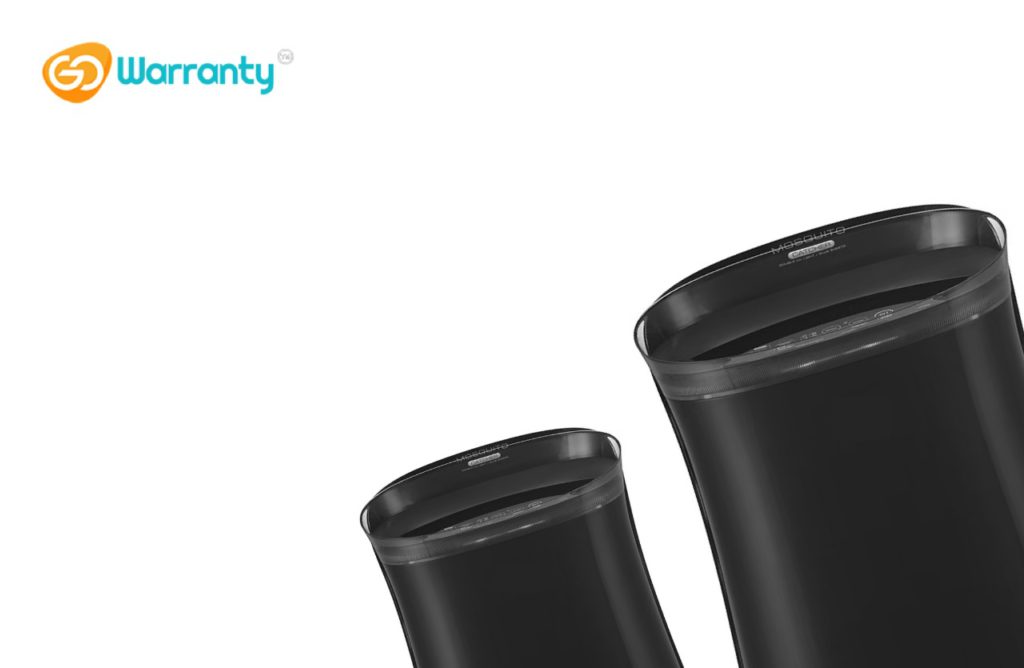 Points to keep in mind while taking extended warranty plan
Inquire about the firm: It is critical that the warranty is backed by a qualified group or has a certain number of years in the country. If this is not the case, you must exercise caution.
Check for duplication: Extended warranties for air purifiers are provided by the manufacturer, as in for air purifiers and by external companies, as in mobiles.' "Check who is providing the extended warranty and that it is not being duplicated, i.e., you may be purchasing it from an external company when it is already provided by the manufacturer. It makes sense to avail only when an external company covers damages in addition to the manufacturer.
Analyse the coverage: The extended warranty should provide adequate coverage for your item. In many cases, extended warranties cover only minor wear and tear and do not provide coverage for replacing costly breakdowns or damages that are beyond your control. These warranties are useless in such cases. Check to see which items will be repaired and where replacement will take place.
Evaluate the service: Customers should evaluate the company's services. Will the service be performed by a qualified technician authorised by the company? Is there a home repair service or pick-up available, or will you have to take the item to the service centre? Is the company's phone support available 24 hours a day, seven days a week?
Warranty exclusions: To ensure you are making a good purchasing decision, it is always suggested to carefully read through warranty exclusions – or what is covered and what is not. Consider how you intend to use the product. For example, if you travel frequently and intend to use your iPad frequently, a service plan which covers accidental damage makes sense and could be worth the extra money.