Apple's alleged VR aspirations, like the Oculus Quest 2 or PSVR 2, desire to compete with the top VR headsets on the market. It's also worth noting that Apple's VR/AR headgear is distinct from the anticipated Apple Glasses. They're also said to be a long way off, but the Apple's VR/AR headset might come by the end of the year. Several claims have surfaced regarding Apple's VR/AR, including next-generation display technology, pricing, and a release date.
Apple's virtual reality (VR) and mixed reality (MR) headgear continues to surface in rumours and other sources. CEO Tim Cook has described AR as "critically vital" and one of "very few significant technologies."
Expected Release Date
According to Bloomberg's Mark Gurman in January 2021, Apple's virtual reality and mixed reality headgear would debut in 2022. Apple analyst Ming-Chi Kuo, for example, predicts that Apple's VR/AR headset would be released in the fourth quarter of 2022, with shipments beginning in the first quarter of 2023. Display Supply Chain Consultants predicts a debut in late 2022.
Initially, Kuo predicted a debut in Q2 2022. This appears to be due to the headset's complicated construction, as well as Apple's own standards. Which are allegedly significantly higher than rivals' offerings. A separate story from The Information delves into the several roadblocks that the headgear project has encountered. To put it another way, creating a headgear like this is difficult. Also, Apple wants to make sure it does it right. The headset will also come with a full complement of hardware, software, and services, according to Kuo. The delay will give developers more time to work on them.
That might explain a recent Bloomberg report saying that Apple is considering delaying the introduction of the headgear. While it still appears that the headgear will be mentioned at WWDC 2022 via comments in iOS 16. Bloomberg's Mark Gurman claims that an announcement will be made by the end of 2022 or in 2023.
Rumoured Price
The pricing of the Apple VR and mixed reality headset has received mixed reviews. According to reports, the headgear is the initial step in the company's wearable AR plans. The major objective of the headgear, according to reports, is to prepare developers for the debut of Apple Glass and ensuring that the specs have app compatibility. According to rumours, Apple's primary motivation is not to generate money, and the headset's pricing will reflect this.
However, Mark Gurman claims that the headset would be focused on gaming, media consumption, and communication, implying that Apple is building something for consumers. Perhaps this will lead to a lower-cost second-generation headset in the future. However, this does not rule out the possibility of a high-priced first-generation headgear aimed solely at developers.
According to The Information, Apple's virtual reality headset will cost up to $3,000. Gaming virtual reality headsets seldom cost more than $1,000, however the Microsoft Hololens 2 costs $3,500.
Features
The Apple headset's major feature is mixed reality. The headgear will incorporate external cameras, according to Mark Gurman, which are presently being used to test functions like hand-tracking and gesture control. One aspect of this is the potential of using a virtual keyboard to type in the air.
According to a story from The Information, the headgear would include 12 tracking cameras that can send data to two 8K monitors in front of the user's eyes. Display Supply Chain Consultants, or DSCC, disputes this assertion, claiming that Sony is producing 4K 4000 x 4000 panels with a 1.4-inch diagonal for Apple's headgear.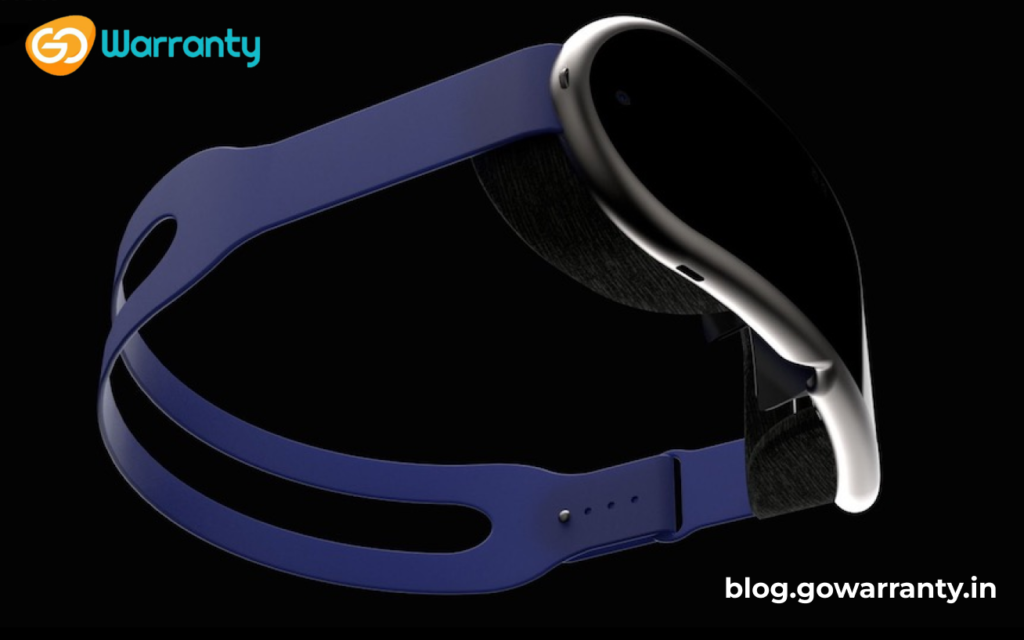 For those unfamiliar, LiDAR employs lasers to measure distance. Allowing it to swiftly and precisely gather the area of a region. This information may be utilised by a device to better arrange things in AR, as shown on the high-end iPad Pro as well as the iPhone 12 Pro and iPhone 12 Pro Max. According to one rumour, Apple isn't concentrating on games for its Apple's VR/AR headset.
Design
According to an early 2021 story by The Information. This appears to be based on early Apple prototype work and may not reflect the final product. Based on a leak from The Information earlier this year. Concept designer Ian Zelbo generated some images of a prospective headgear design. We'd anticipate the mixed reality headset to have a sleek industrial design that prioritises user ergonomics. Ming-Chi Kou, for example, claims that the Apple headset would weigh between 300 and 400 grams when it launches.
Apple Glass vs. Apple VR and mixed reality headset
The Apple VR and mixed reality headgear, according to sources, is intended to be a predecessor to Apple Glass. According to Ming-Chi Kuo, the AR lenses are designed to provide a "optical see-through AR experience."
To put it another way, based on what we've heard, Apple Glass is supposed to look and perform like a regular pair of lightweight glasses. We're talking about glasses that can display data and, presumably, pictures onto their lenses. The Apple VR and mixed reality headgear is likely to look similar to a standard VR headset, but with a variety of outside cameras and sensors that unlock additional features.
Apple's virtual reality and mixed reality headgear will be able to detect the user's movements and merge real-world environments into the virtual realm. Furthermore, the Apple VR headset may provide a see-through experience that can provide augmented reality. So it's not like the Oculus Quest 2, which is exclusively available in VR.
Is it Worth Buying?
According to current sources and rumours, Apple's AR/VR mixed reality headset will cater to professionals and developers. The goal is to provide developers with an actual gadget. According to some sources, Apple's AR/VR headset might cost as much as $3,000. While others claim it would cost "several thousand dollars."
However, with Apple Glasses apparently being some years away, the attraction of the Apple headgear may change over time. After all, the more time developers spend with it, the more apps they can produce. Also, the more appealing it becomes to possess. That is, providing the cost does not continue to deter individuals.