Dyson, well known for its "bagless" vacuum cleaners and "fanless-design" air purifiers. It has now shown a series of prototype robots it is creating to automate domestic chores and other duties. Over the next five years, the business plans to add 700 more robotics engineers with experience in computer vision, machine learning, sensors, and mechatronics. The goal is to have robots in people's homes by 2030.
Dyson disclosed its intentions to build domestic robots at the International Conference on Robotics and Automation (ICRA) in Philadelphia on Wednesday. The corporation that relocated its headquarters from the United Kingdom to Singapore in 2019 has published a film to offer us a taste of the new location.
About Dyson
Dyson Limited, or just Dyson, is a Singaporean global technology corporation founded by James Dyson. It was founded in Malmesbury, England, in 1991. Also, designs and produces household products such as vacuum cleaners, air purifiers, hand dryers, bladeless fans, heaters, hair dryers, and lighting. Dyson has around 12,000 employees globally as of February 2018.
Dyson announced its permanent relocation to Singapore in 2019; its headquarters are now located at the St James Power Station, across the island of Sentosa. Since then, the company's headquarters in Singapore has served as the focus for Dyson's research and engineering teams. Also, as commercial, advanced manufacturing, and supply chain activities. Dyson announced an additional S$1.5 billion investment in the nation in 2022.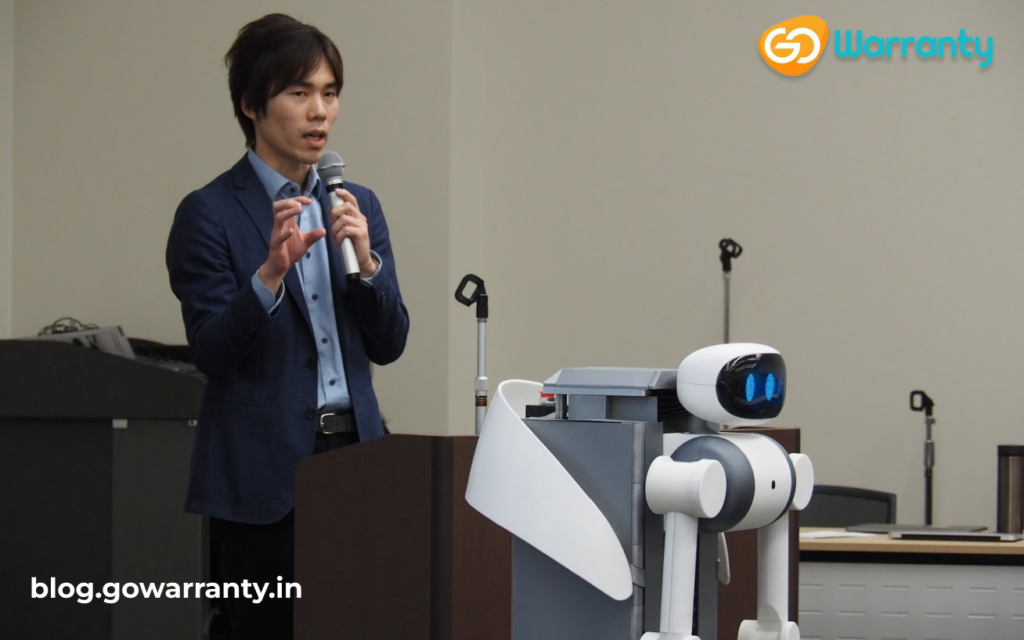 Dyson said in January 2019 that it plans to build its own electric car (EV). Later that year, on 10 October 2019, the EV programme was terminated, citing the fact that it was not "commercially feasible" at the time. Nonetheless, a prototype of the EV, known as the N526, was presented in 2020 and is presently on display at company offices.
Robotics at Dyson
Household duties performed by robots is the future. We're shooting for the stars, inventing cutting-edge new robotics devices for the home. It's pointless to take corners, therefore Dyson's Robotics team creates clever robots and software to get the job done well. With rounds of prototype builds, debugging, and beta testing. They perfect their ideas from concept to production. Then they build machines and deliver them to customers' homes. Where the customers continue to improve their performance and usefulness through software upgrades given by them time to time.
Jake Dyson, the company's chief engineer and son of founder James Dyson, explains the intentions to construct robots in the nearly three-minute video. "Robotics has a bright future," he argues, "saving people time by executing chores for them and enhancing people's everyday lives." The film shows a robotic arm that can map a chair in three dimensions, as well as a robot that uses sensors, cameras, as well as thermal imaging to analyse the surroundings.
Building of Domestic Robots
In order to support its goals to build domestic robots, Dyson aims to employ 700 workers in the robotics area over the next five years. The business stated it has been "secretly refitting" one of the main aircraft hangars at Hullavington Airfield for the past six months in order to make it ready for 250 robotics engineers. It has also pledged to invest GBP 2.75 billion (approximately Rs. 26,700 crore) to expand its robotics research and development, as well as develop new technology, products, and facilities. GBP 600 million (approximately Rs. 5,800 crore) of the total planned expenditure will be invested this year.
Robotics research and development will take place at a dedicated facility in London as well as at the industry's headquarters in Singapore, according to the announcement. With network-based robotics and sophisticated sensing technologies, their new technology is evolving quickly.
For a long time, Dyson has stated an interest in creating innovative technology, such as robots. In fact, the business debuted its first robotic floor vacuum cleaner in 2014. However, this is the first time Dyson has shown a strong desire to produce robots rather than domestic items such as vacuum cleaners and air purifiers. Dyson has been able to acquire notice for its distinctively designed goods, but the firm has recently experienced difficulties.
Dyson's Research Team
Their research team specialises in creating proof-of-concept systems that employ cutting-edge software algorithms, frameworks, methodologies, and tooling to address actual real-world issues and pave the way for Dyson's autonomous and intelligent products in the future. In fields including vision, manipulation, and robot learning, these domain specialists are designing cutting-edge robot prototypes that put theory into practice. Join a dynamic and expanding team dedicated to bringing cutting-edge robotics technology into people's homes.
Some of Dyson's best software architects and engineers, algorithm engineers, product managers, product owners, release train engineers, as well as scrum masters make up the intelligent machines team. Their work encompasses vision systems, robotics platform software in a Linux environment. Including machine learning software, encompassing robotics algorithm research like SLAM and robotics behavioural evolution. Giving their Dyson robots more intelligence.
Vision of the Future
We've been working on robot technology for almost 20 years at Dyson. With 200 engineers, 420 patents, and £28 million invested on their first robot vacuum. This, however, is only the beginning of the home robots revolution. The team is working on solutions that will improve their robots' intelligence, adaptability, and physical capabilities. Already pushing the boundaries of what is possible in robots throughout the world. Advanced domestic robotics are part of their goal. Which will go beyond simple floorcare and open up new possibilities. And we'll just get more ambitious in the future with technology.
Their robotics teams are spread around the globe, with offices in the United Kingdom, Singapore, Malaysia, as well as Poland. Computer vision, machine learning, control, sensors, mechatronics. Also, Manipulation, physical interface, human-robot interaction. Including platform design are all areas where their teams excel. To join their fast growing team, we're looking for mechanical, electrical, and software professionals. Working with cutting-edge technologies and automated goods. Enhancing people's lives is a terrific opportunity.