The new iPad Pro 2022 has been unveiled, and it includes a new M2 chip that promises a significant increase in power. The new iPad Pro with M2 includes a new Apple Pencil Hover experience as well as faster Wi-Fi 6E connectivity. Other noteworthy features include iPadOS 16, which introduces a new Stage Manager feature for better multitasking. Here's everything we know so far about the new iPad Pro M2 for 2022, including specifications, a release date, pricing, and more.
Price and Availability
The iPad Pro M2 is available for pre-order on October 18, with a release date of October 26. The price of the 11-inch iPad Pro starts at $799/£899/AU$1,399. The Wi-Fi model of the iPad Pro 12.9-inch costs $1,099/£1,249/AU$1,399 USD. The 11-inch iPad Pro with Wi-Fi + Cellular starts at $999/£899AU$1,399. In addition, the 12-inch Wi-Fi + Cellular model costs $1,299/£1,429/AU$2,149.
Design and Display
The iPad Pro M2 series has the same design as the previous models, but the mini-LED display is only available in the 12.9-inch model. The same narrow bezels around the display as well as lightweight designs are available. The 11-inch iPad Pro weighs 1.04 pounds, while the 12.9-inch model weighs 1.51 pounds. The 11-inch iPad Pro M2 has a Liquid Retina display with a resolution of 2388 x 1668, while the 12.9-inch model has a resolution of 2732 x 2048 and a 2D backlighting system with 2596 full-array local dimming zones. ProMotion technology is still supported by both iPad Pros.
Pencil Hover Experience
Using the Apple Pencil to write and draw on the iPad Pro should be easier and more natural than ever before. The Apple Pencil can be detected by the iPad Pro up to 12 mm above the display. Users can see a preview of their mark before they make it. This feature, according to Apple, makes using the pencil more precise and "effortless." The company explained how text fields in Scribble expand automatically when the pencil is near the screen and how handwriting converts to text faster. Third-party apps, according to Apple, can also take advantage of this feature.
The ability to write or draw on an iPad (and tablets in general) is one of the most appealing aspects of using them. Using the Apple Pencil with the iPad Pro has always been a positive experience, and if Apple's claims are correct, the experience should improve significantly.
Wi-Fi 6E and 5G Support
The iPad Pro 2022 now supports Wi-Fi 6E, according to Apple. According to Apple, download speeds can reach 2.4Gb/s, which is twice as fast as the previous generation iPad Pro. If you need to use your iPad Pro while out and about, you can get one with Wi-Fi + Cellular support and 5G. (sub-6GHz and mmWave4). This should allow you to use your iPad Pro almost anywhere, provided there is a good enough signal.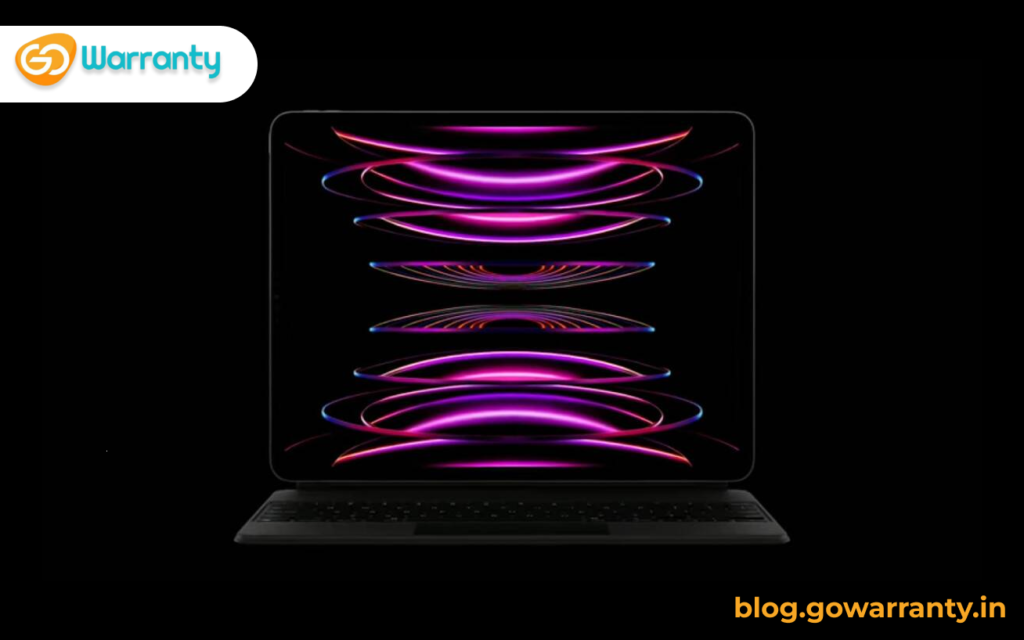 Cameras
The iPad Pro M2 series includes a Pro camera system with wide and ultra-wide cameras. The 12MP wide camera has an aperture of f/1.8, while the 10MP ultra-wide camera has an aperture of f/2.4 and a field of view of 125 degrees. There is no telephoto zoom, and digital zoom is limited to 5x.
For both cameras, the camera system employs a 5-element lens, and there is a brighter two-tone flash. Video recording at up to 4K at 60 frames per second is supported, as is ProRes recording at up to 4K at 30 frames per second.
Outlook
The new chip on the iPad Pro M2 appears to be powerful, but otherwise, this appears to be an iterative upgrade from Apple. We're excited to see how well the new Apple Pencil Hover experience works and if the camera experience has improved significantly.
iPad Pro M2 (2022) vs iPad Pro M1 (2021): More than just a processor upgrade
What's the difference?
How much of an improvement is the M2 processor over the first-generation Apple Silicon M1 processor?
Apple claims that the 8-core CPU is up to 15% faster than the M1, while the 10-core CPU improves graphics performance by 35% over the M1. Doesn't that sound good? The combination of CPU and GPU can process 40% more operations per second, providing machine learning benefits. According to Apple, the M2 on the new iPad Pro has 100GB per second unified memory bandwidth, which is 50% higher than the M1.
Will all of this be enough to entice current iPad Pro owners to upgrade?
Probably not.
Will it matter when deciding between an iPad Pro with Magic Keyboard folio and a MacBook Air/Pro with M2?
Absolutely.
M2 enhances cameras, but not much else
The M2 also allows iPad Pro M2 owners to capture ProRes video footage for the first time as well as transcode it up to three times faster for editing. This puts the iPad Pro M2 in competition with the MacBook Pro as a device for editing and publishing video, with the added benefit of being able to capture it in 4K. Everything you need to know about Apple's ProRes video capture feature is right here. Aside from that, there don't appear to be any significant changes to the iPad Pro's 12-megapixel cameras on the front and back.
The design appears to be the same
Apple has stuck with the iPad Pro design for the fourth year in a row, so if you were hoping for a redesign, you may have to wait a little longer. It does, however, imply that any existing keyboard case will work with either model. They are available in 11-inch and 12.9-inch display sizes (with the same display specs) and Silver and Space Grey colorways.
The current connectivity standards are now available
Apple has confirmed that both the 11-inch and 12.9-inch iPad Pro M2 models support the latest Wi-Fi 6E standard, allowing for download speeds of up to 2.4Gb/s. That's twice as fast as the M1 model, assuming you have access to broadband. The Cellular models still have 5G, but it now supports more 5G networks all over the world.