The Canon PIXMA MG3620 is a low-cost all-in-one printer. It has a two-cartridge system and is compatible with Canon ink cartridges PG-240 and CL-241. It also works with the high-yield cartridges PG-240XL, PG-240XXL, and CL-241XL. It supports Apple AirPrint and Mopria Print Service, and it is compatible with Canon's PRINT Inkjet/SELPHY mobile app. It has USB and Wi-Fi (via router) connectivity. It only has a flatbed scanner and no automatic feeder, duplex scanning, or fax capabilities.
This printer is part of Canon's PIXMA MG3600 series of all-in-one printers, which comes in a variety of configurations. The features and performance of all variants are identical; the model number only varies depending on the region.
Design and Build Quality
The build quality of the Canon MG3620 is disappointing. The body is made of thin plastic that does not feel particularly high quality or sturdy. The scanner lid hinges, input tray, and output tray are also flimsy. On the plus side, the scan lid stays open on its own, making it simple to properly position the media to be scanned. The ink cartridges can be accessed by lifting the scanner flatbed, but the printer must be turned on before you can replace them. Paper jams are easily accessible from the printer's back.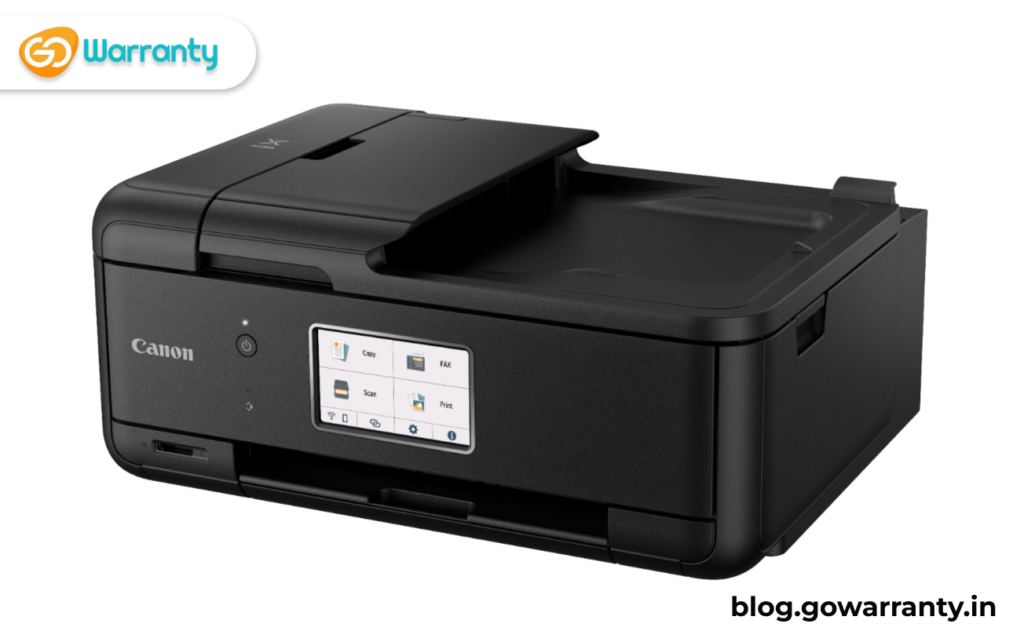 The Canon PIXMA MG3620 does not have a display. Instead, it has LEDs that indicate the printer's status as well as various function buttons that allow you to print and copy.
Maintenance
The Canon PIXMA MG3620 does not require extensive maintenance. If you don't print for a long time, the printheads, like most inkjet printers, can clog. If the printheads become clogged or you notice poor print quality, several maintenance tasks, such as printhead cleaning, printhead deep cleaning, as well as automatic printhead alignment, are available to help. There are also cleaning procedures for the sheet roller and bottom plate to remove any dirt or ink stains on either of the two components.
Because they don't yield many prints, you may need to replace the cartridges frequently depending on your print load. To replace the cartridges, turn the printer on before opening the front panel, where the cartridges are easily accessible. In the event of a paper jam, the sheet rollers are easily accessible via a cover at the printer's rear. However, you must lift the printer slightly to open it. Furthermore, because the paper tray holds only 100 plain sheets, you'll need to refill it frequently if you print frequently.
Cartridge and Scanner Features
The Canon PIXMA MG3620 produces few black and colour pages, which means you'll have to replace them frequently if you print regularly. Furthermore, because it only has one tri-color cartridge, you must replace the entire cartridge if one colour runs out. On the plus side, longer-lasting XL cartridges can slightly increase yield. The black cartridge comes in two high-yield sizes (PG-240XL and PG-240XXL), while the colour cartridge comes in a single high-yield size (CL-241XL).
Since the Canon MG3620 only has a flatbed scanner, you must manually scan each page because it cannot process multi-page documents automatically. Its OCR (optical character recognition) functionality allows you to save scanned documents as searchable PDFs. It works well most of the time but occasionally makes errors, especially when italics are present. If you want a printer with an automatic document feeder, consider the HP DeskJet 4155e or the Canon PIXMA TR4520.
Scan Quality
The scan quality is superb. Everything appears to be in order, and all of the finer details are present. The only complaint is that the colours appear washed out.
Documents
For black and white documents, the print quality is excellent. The text is clear, and all of the finer details are present. In coloured areas, there are some vertical line artefacts visible, but not enough to make prints look bad. On the other hand, the Canon PIXMA MG3620 produces high-quality colour documents. The text is sharp, and the colours are vibrant. Finer, fainter details, on the other hand, do not always come through clearly.
Cost Per Print and Printing Speed
The cost-per-print of the Canon PIXMA MG3620 is very low. While the low page yield requires frequent cartridge replacement, the cartridges aren't very expensive, so your overall costs will remain low. The Canon PIXMA MG3620 takes a long time to boot up and print a single page, and it's slow to print multi-page documents. However, when compared to other inkjet models, it prints photos relatively quickly.
Photo
Due to the use of halftones (dot effect), the edges of the images produced by this printer appear a little soft.
Colour Gamut
The colour gamut of the Canon PIXMA MG3620 is sufficient. It has difficulty reproducing bright, saturated colours, as well as darker green and yellow shades. Although there is no banding, colour transitions appear grainy.
Colour Accuracy
Although many colours appear inaccurate, the Canon PIXMA MG3620's accuracy is among the best in its class, and the colours aren't so off that photos look bad or unnatural, so it's fine for casual colour prints and home photos. However, it is not suitable for professional work that requires precise colour reproduction.
Connectivity
Although the Canon MG3620 is a wireless printer, it can only connect to your existing Wi-Fi network. The HP DeskJet Plus 4155 is a printer that generates its own Wi-Fi (Wi-Fi Direct). The Canon PRINT Inkjet/SELPHY app is compatible with the Canon PIXMA MG3620. You can use the app to print, scan, and copy, along with check ink levels and order replacement ink.
OS Compatibility
For the printer to function properly, you must manually install drivers on Windows. However, macOS and ChromeOS can scan and print without the need for drivers.
Verdict
The Canon PIXMA MG3620 is an excellent photo printer. Although it does not have the widest colour range, printed photos have a high level of detail and colour accuracy. Since the cost-per-print for photos is low, printing your own photos is very affordable. Unfortunately, it does not feel well-made and cannot print 2″ x 3″ photos.