The first version of Apple's more expensive AirPods Pro headphones debuted in 2019, more than a thousand days ago — and are poised for a significant update shortly. As a result, the most recent AirPods Pro 2 rumours naturally point to a 2022 release date with a completely redesigned design and a number of better specifications, including enhanced noise cancelling and, most importantly, high-resolution audio to benefit from the high-quality streaming via Apple Music. The AirPods Pro were quietly upgraded by the manufacturer in 2021, but the only change was their case being compatible with Apple's MagSafe charging technology; the actual earbuds remained unchanged.
However, the new AirPods Pro did not emerge at the March 2022 Apple Spring event, adding weight to rumours that the AirPods Pro 2 release date might be in late 2022, allowing them to debut with the iPhone 14. What more is there to know about the new Apple earbuds? Here is the most recent information on the AirPods Pro 2, including information about its rumoured pricing, new features, specifications, and design.
AirPods Pro 2 Price and Release Date(Expected)
According to Ming-Chi Kuo of TF International Securities, Apple is preparing to deliver the AirPods Pro 2 in the fourth quarter of 2022 and that guidance hasn't changed, according to one of his reputable research notes (via MacRumours). That would make perfect sense (and account for recent price decreases on AirPods Pro), as it would enable them to be revealed during the Cupertino-based company's annual September iPhone launch event before being on sale around a month later in time for the holidays. As the iPhone's customary September event occurs at the end of Q3, the forecast is somewhat supported by an even older AirPods Pro 2 leak from Twitter tech tipster @FrontTron.
There haven't been any significant pricing leaks for the AirPods Pro 2 as of yet, so all we have to rely on is the price of the current-generation AirPods, which is £239/$259. There is clearly room for Apple to raise the price of the AirPods Pro 2 given that the AirPods Max costs £549, but hopefully not too much.
AirPods Pro 2 Features(Expected)
According to a tip from 52Audio, the new AirPods Pro 2 are reportedly expected to have a USB-C charging connector instead of the Lightning port that was originally expected. Take this one with a grain of salt because the site has a spotty track record when it comes to rumours and leaks, but considering recent EU rules, USB-C does make sense. A unified charging standard would save electronic waste and enable users to use the same wire to charge their headphones that they presently use to power their iPad or MacBook. MagSafe wireless charging will, of course, remain a feature of the new AirPods Pro 2.
We're not sure why, given that the blog explicitly mentions that Apple is "researching" the technology, a new Apple patent for a "wireless earbud with posture detection" that was spotted by AppleInsider has received a lot of attention. We'd be really shocked if the precise functionality described in the previous patent made it into the new AirPods because patents like that one are clearly looking into the future.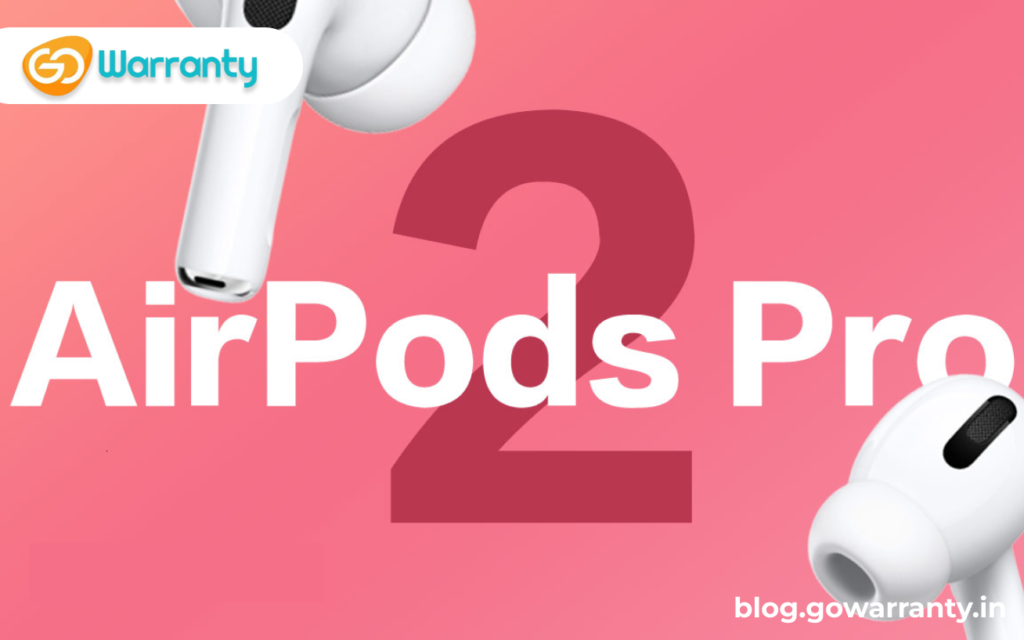 Having said that, additional fitness capabilities for the AirPods Pro might be revealed (hopefully) later this year. It's worth going back to 2021 and a Bloomberg article by Apple insider Mark Gurman for trustworthy AirPods Pro 2 rumours. Back then, the tech expert made a number of forecasts, including the arrival of the AirPods Pro 2 in 2022 and the addition of "new motion controls with fitness tracking."
A Huge Boost to the Product
This basically agrees with a number of other claims, including one from DigiTimes, that the new Apple earbuds have ambient light sensors. This might enable improved biometric fitness tracking, such as monitoring blood oxygen levels, among other things. The leak from Twitter insider @LeaksApplePro from last year is now contaminated by the error in his prediction of the AirPods Pro 2 release date. According to Kuo, the second-generation AirPods will be a huge boost to the product, with a redesigned design, fitness monitoring capabilities, and a "significantly enhanced" processor that, in a perfect world, would enable hi-res music on Apple's premium earphones.
Since Apple Music now supports lossless 24-bit playback and the latest AirPods Pro support other audiophiliac standards like Dolby Atmos, hi-res audio has been sort of a glaring omission on the premium AirPods up until this point. The only significant new feature for the AirPods Pro 2 that we'd expect to see is compatibility for Apple's Lossless Audio (ALAC) codec, according to Kuo. Additionally, the most recent Bluetooth LE LC3 specification has just been released, which promises significantly improved audio quality at slower data speeds.
Design
The second significant talking point would be the makeover of the AirPods Pro in 2022, with Apple rumoured to be considering doing away with the controversial stem that has been a part of the product since its creation. The AirPods, which are frequently mockingly compared to electric toothbrush heads, would be redesigned to look more like the Beats Fit Pro or Samsung Galaxy Buds and have an ear plug-like design.
The most recent information on this front comes from the Audio52 article, which displays mockups of the upcoming AirPods created using information that has been released, replete with stems. This is in contrast to Kuo's forecast, and Gurman also suggested last year that the AirPods Pro 2 will get a new appearance. Gurman, however, has a mixed record when it comes to his predictions.