Even though there have been several leaks about the Samsung Galaxy Z Fold 4 up to this point, we continue to learn more and more details about it, and its estimated release date is coming closer.
The smartphone has a lot to live up to; even though we named the Galaxy Z Fold 3 the "best folding phone" when it was released, the market for bending-mobiles has since grown considerably. Samsung's upcoming model will need to truly wow us if it wants to retain the title. We've seen the Oppo Find N and Honor Magic V polish the concept since the Fold 3 debuted with fewer obvious screen folds and higher specifications. When the Z Fold 4 is released, we'll need to be extremely impressed.
This is predicted to be Samsung's next foldable phone and the newest device in the Fold family of smartphones that unfold into mini-tablets. If the trends from 2021 are any indication, it will launch simultaneously with the Z Flip 4.
Price and Release Date
The Samsung Galaxy Z Fold 4 will almost probably be introduced on August 10 since Samsung has confirmed the date for its upcoming major launch event and that many folding phones will be on display there. This time is not unexpected because it has been suggested by several sources in the past, one of which also stated that it is likely to ship on August 26.
These dates also make sense given that the Samsung Galaxy Z Fold 2 and the Galaxy Z Fold 3 were both announced in August of the year they were to be released before arriving in shops at least a few weeks later. The Galaxy Z Fold 4 will cost less than the Z Fold 3, which starts at $1,799/£1,599/AU$2,499, according to one source, although they didn't specify by how much.
However, a more recent rumour suggests a modest price rise, while another claims the price will stay the same. Leaks are therefore pointing in all directions, but it appears that the price won't change significantly at least.
Specifications and Features
According to a significant Samsung Galaxy Z Fold 4 rumour, the device will include a 12GB RAM, Snapdragon 8 Gen 1 Plus CPU, and 256GB or 512GB of storage. Although other sources differ, we did hear that the phone would have a 1TB option. So take the large leak with a pinch of salt (and suggest that 128GB versions actually are coming)
The S Pen pen will most likely be included with the phone as standard since, according to information we have seen elsewhere, production of them started in April 2022. This indicates that Samsung is making a lot of them. The next foldable may contain an under-display fingerprint scanner, according to a patent application spotted by LetsGoDigital.
However, this wouldn't be a regular under-display fingerprint scanner; instead. It would be a double-sided scanner that would lie between the cover screen and the main screen, allowing you to unlock the phone using the same hardware from either location. However, as is always the case with patents, we should proceed with caution.
Display and Design
Almost every possible feature of the Samsung Galaxy Z Fold 4 has been leaked in the biggest leak to date. A 6.2-inch secondary AMOLED screen with an HD+ resolution as well as a 120Hz refresh rate, as well as a foldable 7.6-inch QXGA+ AMOLED screen, are both included. In the meanwhile, a previous leak suggests that it will have a 7.56-inch main screen and a 6.19-inch cover display, making it extremely close in size to the Galaxy Z Fold 3. We have since heard that the cover display will be that size several times. The same sources also state that it will have a slot for the S Pen stylus and that it will have a similar design as the Z Fold 3 with an improved focus.
Samsung itself has also displayed aspects of the Galaxy Z Fold 4's design in a launch video that was released on August 10. These quick views once more reveal a device that resembles the Samsung Galaxy Z Fold 3. Having said that, we've also been told that Samsung's engineers were able to reduce the size of the hinge and crease for a better overall appearance and use. Similar to this, another source said that the hinge will be redesigned to be lighter, more waterproof, and dustproof. The Z Fold 4 may come in phantom black, green, and beige colours, according to a source. Burgundy, which is a colour that is a little more brilliant than the Z Fold 3's options.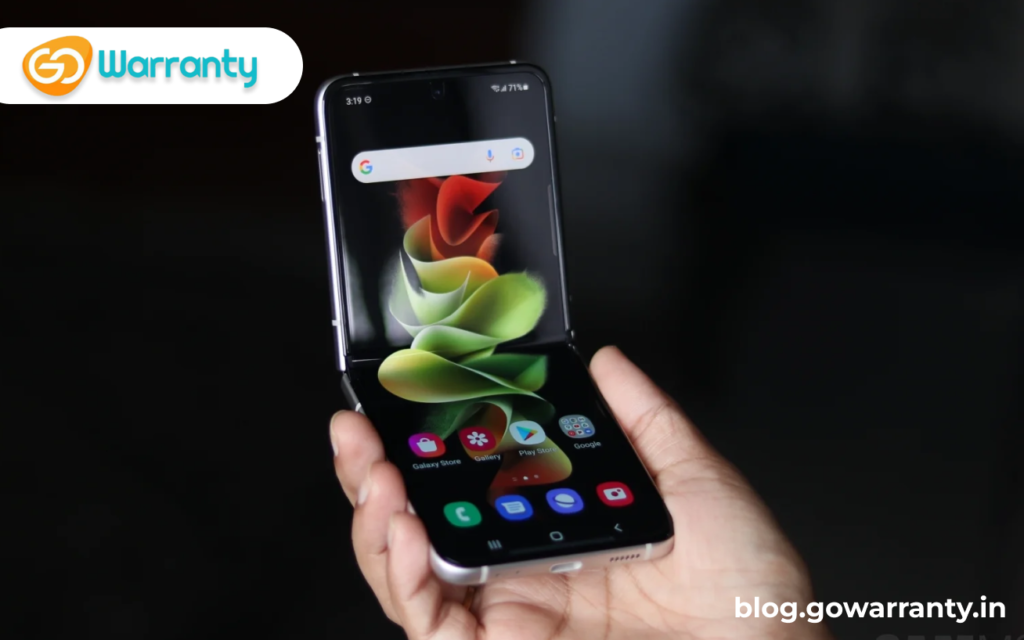 Camera
According to one report, the smartphone will include a triple-lens back camera with a 50MP primary sensor, a 12MP ultrawide sensor, a 10MP telephoto sensor, and a 4MP internal camera for the under-displa. It has a well as a 10MP external selfie camera. The phone will reportedly have the same 10MP 3x optical zoom camera as the Galaxy S22. Improvement above the 12MP 2x zoom shooter on the Z Fold 3.
Regarding cameras, another rumour in this area claims that the device will include a 50MP+12MP+12MP back camera and a 3x optical zoom. There's also rumours that the Galaxy Z Fold 4 might take the 108 MP primary camera that's seen in the Galaxy S22 Ultra. Which is conflicting with the leaks. According to an early rumour, Samsung will include an under-display camera in the Galaxy Z Fold 4 similar to the one in the Galaxy Z Fold 3, but it will be less obvious and will be able to shoot better pictures this time.Another source that supports this theory says the phone will have two under-display cameras, one for the main display and the other for the smaller cover screen.
Battery
This later source also states that the battery would be larger and that the phone will have cameras that are similar to those on the Galaxy S22. A more recent report, however, suggests that the Galaxy Z Fold 4's battery capacity will be the same as the Galaxy Z Fold 3. The only potential benefits are that Samsung might be able to reduce the price or make the phone smaller as a result. We've also heard that the Galaxy Z Fold 4 may have a 4,400mAh battery with 25W charging, according to one source. That would equal the Z Fold 3's capacity.