When it launches, the Samsung Galaxy S23 will have big shoes to fill, but we have faith that Samsung can pull it off with its new lineup of flagship devices. Among this year's releases, the Galaxy S22 and Galaxy S22 Plus felt iterative rather than innovative, but the Galaxy S22 Ultra did not, reviving the Galaxy Note. Although the Galaxy S23 rumour mill is still in its early time, we wanted to share what is currently known as well as what we hope to see. Here is what we currently know about the Galaxy S23.
Even though the coronavirus pandemic and chip shortages have caused some delayed phone launches in recent years, phone release dates are generally predictable these days, and we don't expect Samsung to buck this trend.
Possible Release Date
We can expect the Galaxy S23 to launch in the same month as the Galaxy S22. The Galaxy S22's release date was probably delayed because Samsung needed to make room for the Galaxy S21 FE, which was released in January 2021. Of course, Samsung isn't likely to be working on a Galaxy S22 FE, so the S23 rollout plans might not be affected.
Only recently have we learned that Samsung might want to release the S23 in the middle of January. This, according to sources, should deter users from switching to non-Samsung phones as soon as the new year arrives. Early 2023 is the predicted release date for the Galaxy S23.
Design
The Samsung Galaxy S23 Ultra in particular bears a striking resemblance to the Galaxy S22 in terms of appearance, suggesting that the Galaxy S23 lineup may have drawn inspiration from the Galaxy S22. The smartphone will have dimensions of 6.43 x 3.07 x 0.35 inches, which would be a slight improvement over the Galaxy S22 Ultra's 6.42 x 3.06 x 0.35 inch dimensions. Despite rumours that a new camera is in the works, which might require a thicker overall phone due to a larger camera module.
What do these rumours indicate about the S23 Ultra's actual design?
The upcoming flagship's potential design is revealed by leaked Galaxy S23 Ultra renderings. Although Ice Universe has presumed that there may be some differences in between renders and the actual product, such as more noticeable metal rings all around cameras and a flatter display and sides, we see a black phone that resembles the Galaxy S22 Ultra that came before it.
Display
The only distinction between the Galaxy S23 Ultra and the S22 Ultra, according to Ice Universe, is in the display. He did not specify how, but we expect it will be a minor improvement, such as increased brightness or power efficiency, as opposed to a faster refresh rate or new resolution.
The Galaxy S23 and S23 Plus may look different when turned over, despite the front of the devices remaining unchanged. The phones will also have individually-embedded camera sensors, similar to the S22 Ultra, according to new renders based on OnLeaks leaks. Additionally, recent leaks of cases for each of the three Galaxy S23 models seem to verify the renders.
Cameras
According to several rumours, the 200MP camera on the Samsung Galaxy S23 Ultra will be a significant improvement over the 108MP camera found on the Galaxy S22 Ultra. The second-generation ISOCELL HP3 sensor has been the subject of recent camera rumours, but a new leak suggests that Samsung may instead choose the older ISOCELL HP1 sensor. The Galaxy S23 Ultra will, however, reportedly receive a 200MP camera in the form of a yet-to-be-released Samsung sensor known as the ISOCELL HP2, which will outperform the manufacturer's current HP1 and HP3 200MP sensors.
This might be good news for Samsung's upcoming flagship device. Samsung's HP3 sensor is a mid-range sensor, while Motorola's HP1 sensor is expected to make its debut on either the X30 Pro or the Motorola Edge 30 Ultra. In order to outperform its competitors, Samsung might have another sensor planned for its own flagship.
Even some of the best phone cameras can struggle with this due to their lower megapixel counts. A 200MP main camera, as suggested in Samsung's video, might be the secret to improving Galaxy phone photography.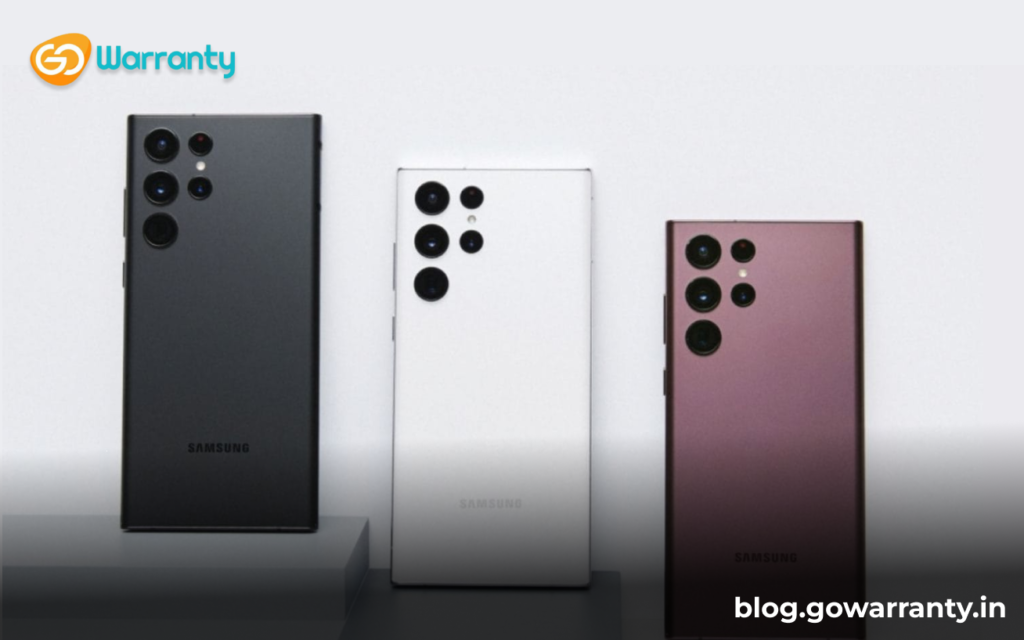 Chipset and Performance
We have only heard conflicting information about the Galaxy S23's processor up to this point. The initial rumour that Samsung would incorporate a MediaTek chip in some Galaxy S23 models has since been disproved. Then it seemed as though Samsung would stop making its own Exynos chips in order to concentrate on a brand-new Galaxy-exclusive chipset scheduled for release in 2025. The Galaxy S23 lineup's exclusive use of Snapdragon silicon appears to have been confirmed by Qualcomm, but it appears that Samsung is still developing a new Exynos chip.
Given that the Exynos chipset was used in some earlier Galaxy S models, it is understandable why Samsung would want to enhance it. Our Galaxy S22 benchmark testing confirmed that Exynos-powered Samsung flagships typically perform worse than Snapdragon-powered devices. However, according to Ice Universe, there is internal discussion about whether Qualcomm will be the only source of power for the Galaxy S23. This could be a sign of a comeback for Exynos, as some models use the Exynos 2300.
Other Rumours
The Samsung S23 Ultra is anticipated to have a 5,000 mAh battery, identical to the S22 Ultra's (according to multiple sources). With improved power-management features, the rumoured Snapdragon 8 Gen 2 chip that might be found in the phone could make a significant contribution. The Samsung Galaxy S23 series is anticipated to get a new "light" performance mode that will improve battery life.
It is claimed that this mode lowers processor performance to keep it from consuming more power, keep it cooler, and ultimately help the battery last longer. The Galaxy S23, Galaxy S23 Plus, and Galaxy S23 Ultra may all charge at the same 25W and 45W rates as their forerunners, the Galaxy S22 and Galaxy S22.