Nikon's full-frame mirrorless cameras may get all the attention, but the Nikon Z30 neatly rounds out the company's APS-C system. That brings the total to three cameras and three lenses, but is three the magic number? On the inside, little has changed in comparison to its siblings. The Nikon Z50 was released in 2019 and featured a 20.9MP APS-C CMOS sensor as well as 4K/30p and HD/120p video recording with no crop – all of which were carried over to the Nikon ZFC and now the Z30 in 2022.
Nikon's position with the Z30 isn't helped by the fact that the rival Sony ZV-E10 already has a slew of excellent APS-C lenses, along with a recently announced trio of compact, fast aperture prime lenses designed specifically for vlogging.
Price
The Nikon Z30 is available for $707 / £699 (body only) or $847 / £839 (body and lens). The Nikkor Z DX 16-50mm f/3.5-6.3 VR lens costs $1,299, while the twin lens kit costs $1,197 / £1,069 and includes the Nikkor Z DX 50-250mm f/4.5-6.3 VR lens. A Vlogger kit is also available for $995 / £879, which includes the 16-50mm lens, a SmallRig tripod grip, and a SmallRig Wind Muff. The ML-L7 remote is housed within the grip's magnetic recess (included).
Design
Consider the Z30 to be video-centric, the Z50 to be photo-centric, and the ZFC to be, well, nostalgia-centric. The Z30 camera bears a striking resemblance to the Sony ZV-E10. It's the larger of the two and has a more defined handgrip, but it's still Nikon's smallest APS-C or full-frame mirrorless camera. More grips should be like this – it provides an excellent grip for shooting stills as well as turning the camera on yourself, with easy access to that shiny big red button.
Video shooters, including vloggers, use a screen to compose and have little need for a viewfinder (though you may miss one when shooting stills). By omitting a viewfinder, Nikon has created not only the smallest APS-C mirrorless camera but also the cheapest. There is currently no optional EVF (electronic viewfinder) available. The Nikon Z30 is well-designed for its explicit vlogging purpose. The 3-inch variant-angle screen works flawlessly, with full touch functionality including focus, playback, and menu navigation. A red border indicates video mode, and a tally lamp indicates that the camera is recording video – useful features not found on the Z50 or Z fc.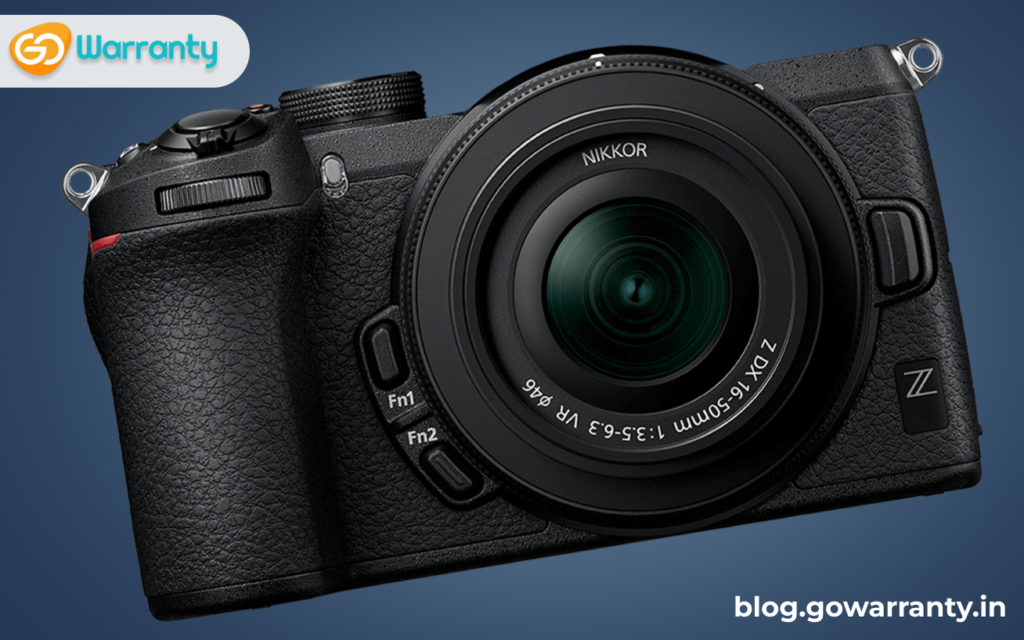 Features and Performance
Almost all modern cameras can record 4K video, but the quality varies. For example, the Z30's 4K (and indeed its HD 120p slow motion setting) is taken from the entire width of the sensor, with no cropping. Due to the scarcity of wide-angle APS-C mirrorless lenses, this is a godsend for vlogging – you can keep the full field of view of the 16-50mm lens. The Z30 also has unlimited video recording times, unlike the Z50, Z fc, and many others, which are limited to 30 minutes. We say unlimited because it all comes down to card capacity, which Nikon quotes at around 120 minutes.
Reliable continuous autofocus and face detection AF are arguably two of the most important camera features for vlogging. Overall, the Z30's 209-point phase/ contrast-detection AF (found in the ZFC and Z50) falls short of the autofocus performance and versatility of the Sony ZV-E10, but it's adequate for tracking a self-shooter.
Image and Video Quality
Nikon's APS-C mirrorless cameras all feature the same 20.9MP CMOS sensor. And, like in Z50 and Z fc, the Z30 produces clean, vibrant images up to ISO 6,400 in a variety of shooting situations. If at all possible, avoid using ISO 12,800 and 25,600 to avoid the negative effects of noise. There's a colour profile for everyone; 'Vivid' makes colours pop, while 'Flat' is ideal for video shooters who want to maximise the camera's dynamic range (and don't mind colour grading afterwards). Flat is the closest to a Log profile and is easier to grade, which makes sense for a beginner's camera like this.
Nikon's colour rendition for photos and video is tried and true. One thing to keep in mind is how autofocus affects white balance. The Z30, for example, appears to prioritise subject detection when it comes to colour rendition. The same scene can have vastly different white balance depending on whether or not autofocus has tracked and locked on a person.
The 16-50mm kit lens is admirably sharp, but some full-frame Z mirrorless lenses, such as the 40mm f/2 and 28mm f/2.8, are a better physical fit for the Nikon Z30 camera and are even sharper. But, at the risk of repeating myself, there are no APS-C lenses and not a single prime. We're wary of camera systems with an unfavourable camera-to-lens ratio – here, it's three for three, which is concerning. Please, Nikon, make more APS-C mirrorless lenses. Oh, and one that is a little wider for vlogging.
Verdict
Buy it if:
You shoot yourself
The Z30 was custom designed with vlogging and content creation in mind and features a vari-angle screen with an intuitive touch function, a compact and lightweight design, an excellent hand grip, and quiet touches such as a tally lamp.
You require trouble-free connectivity
The Z30 is about as simple to remotely control and live stream as you could hope for, thanks to the dependable Nikon Snapbridge app as well as Nikon Webcam Utility via a universal USB-C connection. However, live streaming will necessitate the use of a computer.
You want good image quality right out of the box
With Nikon's proven 20.9MP APS-C sensor and 4K video with no crop, a sharp 16-50mm kit lens, and an easily graded 'flat' colour profile, the Z30 delivers excellent images in a variety of lighting conditions to camera beginners.
Don't But it if:
You shoot wide-angle
Wide-angle Z-mount lenses for APS-C cameras are scarce in 2022. The 16-50mm kit lens is the widest of the bunch, and with electronic stabilisation, things get pretty tight for run-and-gun videos. Full-frame Z-mount lenses are compatible, but add a 1.5x focal length magnification, and we have no idea what the Z-mount will look like in this 'DX' sensor format. Another option is to adapt F-mount APS-C lenses.