Everyone loves a smart TV with all the great features. Buying a TV can be a tough job. You must go through many details, including available options, television specifications, the size, and mostly the price range. LG has an amazing series of smart TVs and LEDs to choose from. There are many essential features available on their latest TV series.
The TV runs smoothly for the first year for most of us. However, we might see certain problems after the first manufacturer year. TV is a high-ticket product, and its repair or service cost is a costly affair too. Additionally, if you want to repair your TV after the first year you might have to put a lot from your pocket. Then how to save this, how to protect your appliance even after the warranty period ends. The answer is an extended warranty for your LG TV. Let us see the two options for the extended warranty for your LG Smart TV
Extended warranty from OEM
The OEMs provides a warranty for your device for the initial year of purchase. You can avail of this service within the first year mark of your purchase. However, most of the OEMs does not cover any other parts apart from panel/module such as motherboard, power supply, adapter, main cub, PCB, stand, accessories such as cables (HDMI, AV, DVI, etc.) and 3D glasses. Even small things like the Internet cable and the connectivity issue is not present in their plan.
The cost of the extended warranty is also quite high for the LG brand. The extended warranty plan starts from Rs.2600. Moreover the 82 inches LG TV is the last energy variant as an extended warranty price of ₹60,000. That is a lot of money for an extended warranty of only 1 year. If the cost of the repair is more than the cost of the extended warranty plan you will have to pay from your pocket. Lastly, they do not give replacements if they failed to repair the thing in time.
Now let us come to the extended warranty from Gowarranty. One of the finest ways to extend the warranty on your new TV.
GoWarranty Protection Plans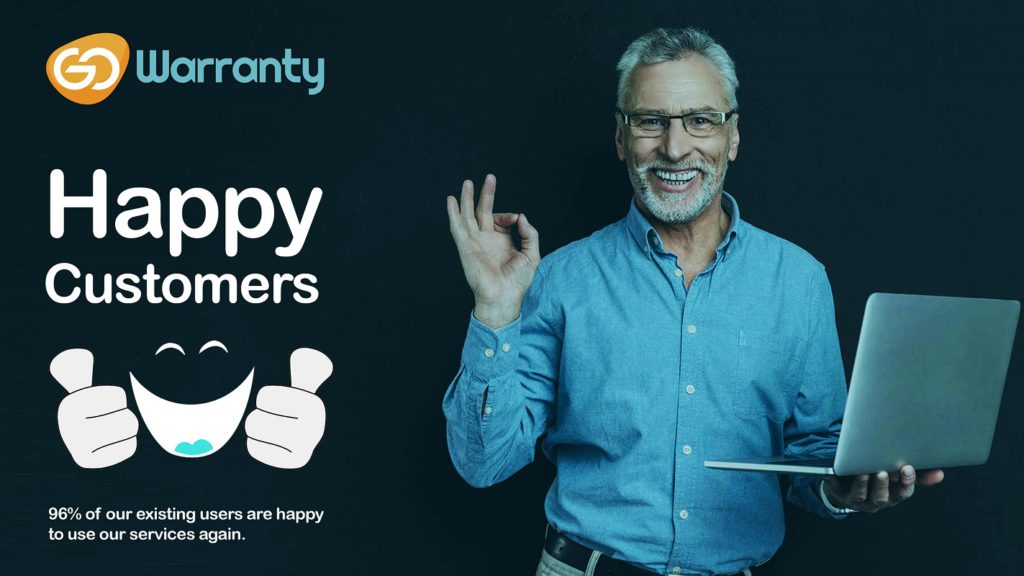 GoWarranty gives a seamless experience when an extended warranty of your LG TV. They have affordable plans that are available on the purchase of any TV across India. Moreover, you can extend your warranty up to 4 years with their plan and offers. Having a 1-year warranty from the manufacturer, your TV will be safe for 5 years after the date of purchase.
Gowarranty plans starts from as low as ₹ 285 only. Your TV deserve to stay new throughout the years, Gowarranty makes sure that they fulfil this. Additionally, the Gowarranty services are 100% Cashless. You can avail the service from GoWarranty and register your product. Also, you do not have to avail it as soon as you make any purchase. You can extend the warranty in 9 months after making your purchase. This will give you enough time to research through our services.
Furthermore, Gowarranty gives door to door service for your product. Their teams work hard to provide 100% satisfaction to the customer. You can check the customer ratings for their extended warranty on their website. So, if you are planning to extend the warranty of your Lg Tv GoWarranty would be the right.
Conclusion
In summary, TV extended warranty plans are worth it for most people. If you want to save money or time on a repair or cannot afford to replace your TV, an extended warranty is for you. Warranties become even more valuable offering the most competitive prices and excellent customer service, purchased from GoWarranty. If you purchased your TV a few months ago, you still have time to get a warranty.