On September 12, 2022, Apple released the iOS 16 update to the public. Some of the most anticipated features, like a customizable lock screen, Live activities, Focus Mode, and much more, were finally included. Apple is criticised quite often for being late to the party and releasing iPhone features later than its Android competitors. However, this belief is fading as Apple has started to prioritise some of the basic features that iOS didn't have earlier.
Even though Apple releases many features late to iOS, they are far more polished as well as user-friendly than what Android phones offer. While we have only recently received iOS 16 for our iPhone models, the next-generation version of iOS, i.e. iOS 17, could be announced at Apple's WWDC 2023 event in June. It is expected to be released to the public on September 12, 2023.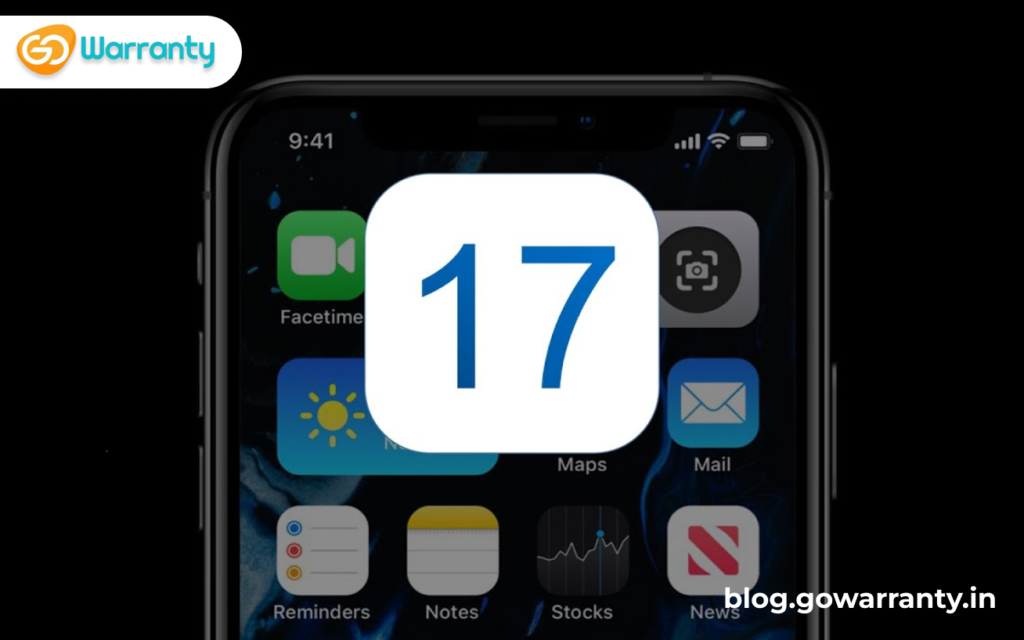 iOS 17 Release Time
As the successor to iOS 16, iOS 17 will most likely be announced at the company's Worldwide Developers Conference. According to previous year trends, Apple will release the next version of iOS in June 2023.
Based on Apple's track record of releasing the most recent version of iOS, here's an estimate of iOS 17's release date. For the first few weeks following the announcement, a limited number of users will be able to download the Beta version of iOS 17. For the uninitiated, the Beta version has been made available to volunteers who want to try out the new experience. Since the new version may contain bugs or even other issues, these volunteers help Apple in notifying them of such issues so that the final version can be released to the general public later.
When the new iPhones(iPhone 15 series)are released in late September or early October, the company will start rolling out iOS 17 to all users.
iOS 17 Expected Features
Mixed Reality Headset Support
Apple's AR/VR headset will operate independently and have its own App Store, but there will almost certainly be some level of integration between both the headset and the iPhone, even if it is limited to Handoff. Since each of Apple's products interact in various ways, we anticipate new headset-related features in iOS 17.
Updates for Apple CarPlay
Apple provided a preview of a new CarPlay experience with deeper integration with vehicles at the 2022 Worldwide Developers Conference, allowing car functions such as volume and radio to be controlled through CarPlay. Apple also wants to include widgets and multi-display support. The first vehicles with next-generation CarPlay integration are expected to arrive in late 2023, suggesting that support will be built into iOS 17 or an iOS 17 update.
Sideloading and alternative app stores are supported
Sideloading is required by European legislation beginning in 2024, and Apple intends to make changes beginning with iOS 17. Customers in Europe may be able to download apps without going through the App Store, as Apple has been forced to allow people to use alternative app stores. Developers would not be required to pay Apple's 15 to 30% fees for apps that customers install through alternative methods, but Apple will still charge a fee.
The sideloading changes will initially be limited to customers in the European Union, however when additional countries pass legislation similar to the Digital Markets Act in Europe, Apple may expand the functionality. Due to the engineering resources required, the significant changes required to implement sideloading support may have an impact on iOS 17 development.
Third-party browsers without WebKit
Along with allowing third-party app stores, Apple may allow third-party browsers to use their own engines in iOS 17 by removing the WebKit requirement. Third-party browsers such as Chrome and Firefox are currently required by Apple's rules to be built with Apple's open source browser engine WebKit on iOS devices, but Europe's Digital Markets Act restricts Apple from forcing browsers to use WebKit. Apple could only make these changes in Europe, and it is unclear whether the WebKit requirement will be lifted globally or only for browser apps developed for use in Europe.
Beta Restrictions
Apple changed the way developer and public betas are installed on the iPhone and iPad with iOS 16.4 and iPadOS 16.4. Profiles are no longer required to install updates; instead, Apple requires an Apple ID linked to either a developer account or an account signed up for the public beta. Since every installation will be verified through an Apple ID associated with a developer account, non-developers will be unable to install the iOS 17 beta through a shared developer profile.
Concept of iOS 17
Parker Ortolani, a well-known graphic designer, created a new design concept for iOS 17. The improvements are focused on lock-screen design, greater use of Dynamic Island, and Siri upgrades. The concept reveals more personalization of the lock screen than is currently possible. There are many more funky and professional playful fonts in various colours. It's also easier to switch between lock screens. You can share your watch face with friends and family if you have an Apple Watch. The addition of a similar option on iPhones is much appreciated. This is demonstrated very well by the concept, and sharing makes customization much easier.
You can switch between ongoing activities and communicate with Siri while on the go. Notification delivery also appears to be much improved. The UI is similar to live activities. These simple changes significantly improve iOS multitasking. Apple's Virtual Assistant is not up to the mark to what Google provides, and we hope iOS 17 makes an effort to improve it. The concept mentions Chat GPT integration, but we won't see that.
iOS 17 Support Devices
There's a chance that support for the iPhone 8, 8 Plus, and X will be discontinued next year. iOS 16 dropped support for the iPhone 7 and 7 Plus after five years of service. Apple may continue to support all phones starting with the iPhone XS, but the iPhone 8, 8 Plus, & X may no longer be supported. The devices guaranteed to receive the iOS 17 update are listed below.
iPhone 11 series
iPhone 12 series
iPhone 13 series
iPhone 14 series
iPhone XS and XS Max
iPhone XR
iPhone SE 2020
iPhone SE 2022