The MateBook X Pro has long been Huawei's flagship ultrabook, and the new 2022 model is no exception. For 2,199 Euros (US$ 2199), you get a new chassis with a huge 14.2-inch IPS display in 3:2 format, an Intel Alder Lake P processor, numerous USB-C ports, Thunderbolt 4 support, and a modern Wi-Fi 6E module. Users can also look forward to an improved keyboard as well as a large touchpad with extra features.
Is this enough to compete for first place among Windows ultrabooks? Is the MateBook X Pro even a threat to Apple's new MacBook Air M2? Should you go for the MateBook X Pro 2021 with the Core i7-1165G7, which Huawei is currently selling for a very reasonable 1,099 Euros (US$ 1100)?
Design
Case
The MateBook X Pro 2022 is available in two variants. Our review sample, according to the specs, is the premium version with the new "soft" surface and a magnesium chassis. Aside from the dark blue colour variant (Ink Blue), a white model is also advertised, but it is currently out of stock. The standard Space Grey model has normal, smooth surfaces in an aluminium case and weighs slightly more. The case is completely new; there is no longer a polished edge on the top of the base unit, as there was on the old MateBook X Pro, however the device still looks very high-quality and therefore is immediately recognisable as a MateBook. The notebook also has a very modern appearance due to the narrow screen edges.
The dark blue colour is, of course, reminiscent of the new, darker colour variant of the Apple MacBook Air M2. In comparison to the MacBook Air, the surfaces, which have a velvety soft feel, are thankfully much less sensitive to fingerprints, and we barely see any traces even after several days. The overall appearance of the case is also very high-quality and stable.
Communication
The new MateBook X Pro includes an up-to-date Intel WLAN module (AX211E) that supports 6 GHz networks (Wi-Fi 6E) as well as Bluetooth 5.2. We were able to connect to our Asus reference router's 6 GHz network without issue, and transfer rates were continuously very high at around 1.7 GBit/s.
Webcam
The webcam has been relocated from the keyboard to the upper screen frame, but it only has a 720p sensor, which does not provide good image quality even in good lighting. There is no mechanical shutter or infrared camera.
Huawei, like the MateBook 16s, includes some additional AI features for the webcam. These include both useful features like virtual backgrounds (which are independent of the software) and rather unnecessary gimmicks like beauty mode. The MateBook 16s' 1080p webcam also performed slightly better in terms of auto-centering.
Input Devices
Keyboard
Huawei has improved the keyboard as well as increased the key drop to 1.5 mm when compared to the previous model. The typing experience is precise and enjoyable, especially for such a small device. The typing noise is average, but nothing rattles apart from the space bar. Overall, it is a good keyboard that allows you to easily write long texts. In low-light situations, a two-stage white backlight is useful, but it must be turn on manually. Users can manually configure the backlight to turn off automatically after 15 seconds of inactivity in the PC Manager. The power button is above the keyboard and does not obstruct typing. It also has a fingerprint scanner that works reliably.
Touchpad
The touchpad is unquestionably one of the new MateBook X Pro 2022's highlights. It not only extends all the way up to the front edge of the case (including the recess), but it also has a plethora of additional functions. Huawei classifies these as FreeTouch, which includes additional gestures. For example, you can change the screen brightness or volume by scrolling along the two vertical edges, which is also supported by a haptic grid effect.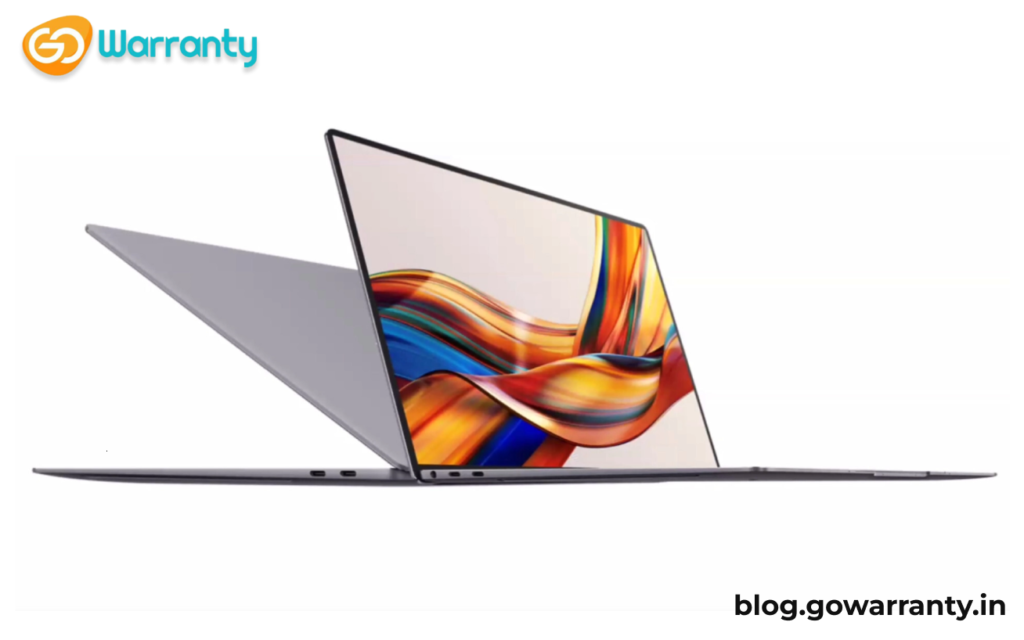 Display
Huawei has retained the predecessor's 3:2 IPS display, but has improved the screen diagonal from 13.9 to 14.2 inches. At 3120×2080 pixels, the resolution is also low, resulting in a high pixel density of 264 DPI. The capacitive touchscreen's subjective picture impression is excellent, with colours that appear very rich and content that is extremely sharp. Furthermore, the monitor has a higher refresh rate of 90 Hz, which allows for a much smoother image impression during visual media playback. However, this must be enabled manually first, either through the display settings or by pressing the Fn+R key combination. The brightness can be automatically controlled using a sensor, and the colour temperature can be adjusted to match the lighting conditions.
Processor
The Core i7-1260P is the second fastest processor in Intel's Alder Lake P lineup, following the Core i7-1280P, and features a hybrid architecture with four high-performance cores and eight efficiency cores. The maximum short-term consumption, as previously stated, is 64 watts, which is also the maximum limit of Intel's Alder-Lake-P chips. However, this is insufficient for the maximum clock on all cores.
After a few seconds, the consumption drops to 30 or 25 watts, depending on the power mode selected, and then remains stable at that level. The MateBook X Pro is thus not one of the fastest devices under constant load, but it benefits naturally from the new performance cores' high power limits and single-core performance in everyday use and short benchmarks. With its Tiger Lake Core i7-1165G7, the predecessor quickly throttles to 18 watts as well as offers significantly very little multi-core performance.
Battery Life
The 60 Wh battery and high consumption rates do not allow for especially long battery runtimes. Even at a brightness of 150 cd/m2, we only managed 7.5 hours in both our video and WLAN tests. Even at full display brightness, the WLAN test ends in less than 5 hours. The competition simply has more endurance; the MateBook X Pro is unlikely to last an entire working day without a power outlet. At the very least, the device is recharged relatively quickly, as a full charge (with the laptop turned on) takes approximately 80 minutes, with 50% available after 34 minutes and 80% available after 52 minutes.