Google I/O 2022 (or just I/O) is a developer conference conducted by Google every year in Mountain View, California. Input/Output is abbreviated as "I/O," as is the motto "Innovation in the Open." The format of the event is similar to that of Google Developer Day.
Google I/O 2022 is less than two weeks away. While the annual event caters mostly to developers, there will be plenty of entertainment for aficionados and the general public. Google normally keeps the details of what it wants to announce during the event under wraps. The Google I/O 2022 itinerary, however, has been posted, providing a quick idea of what to expect. Google I/O 2022 will be an in-person event with only Google workers and partners allowed to attend.
The Shoreline Amphitheatre will host Google I/O 2022 on May 11 and 12. At 10 a.m., Sundar Pichai will deliver the Google I/O keynote. Because the main event is more consumer-focused, this will be the major draw for the general public. Expect announcements for popular Google services, Workspace. Also, privacy, health, and Google's various new initiatives and activities, according to the event's description. Also on the lookout for the Pixel 6a, Pixel Watch, and smart home gadgets, as well as other hardware announcements.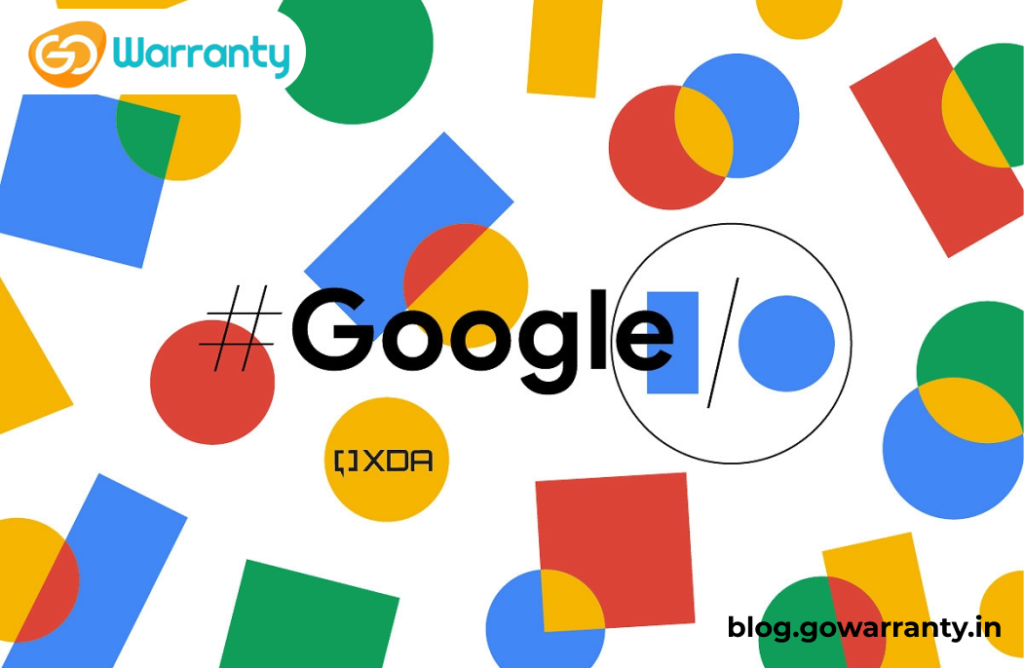 The Developer keynote and "What's new in Android" will follow the main keynote. We may anticipate learning more about Android 13, Wear OS, and changes to developer tools and products during this event. This year's timetable, according to Google, is slightly different. The first day will feature all keynotes and product launches, while the second day will feature on-demand technical seminars.
The following is a list of the important keynotes and sessions scheduled for Day 1:
Google I/O keynote
Listen in to learn more about how we're working to organise the world's knowledge. Also, make it widely accessible and valuable.
Developer keynote
Google Developers keeps you up to date on the latest improvements to our developer products and platforms.
What's new in Android
Hear the most recent updates on Android development, including Android 13, Jetpack, tooling, performance, and much more!
AI and machine learning for developers
Learn about Google's AI and machine learning efforts, from developer APIs to cutting-edge research.
What's new in AR
Get the most up-to-date information about our augmented reality developer tools. Including upgrades to ARCore, Google's augmented reality platform for developers.
Something new for the web platform: Learn about Google's web platform investments.
What's new in Google Play
Learn about new features that will help you improve acquisition, engagement, and revenue while also making your apps safer.
What's new in Chrome OS
Learn how Google is facilitating developer success with tools and assistance by fostering innovation with Chrome OS.
Something new in Google Home
Google Home is entering a new age as the greatest platform for smart home developers to build and innovate.
What's new in Google Pay
Payments, like Google Pay, are always changing. Learn more about what's new with Google Pay by attending this webinar.
A path to a world without passwords
Find out what choices you have for a world without passwords.
Building the Privacy Sandbox
Join the team from the Privacy Sandbox as they address frequently asked questions about the Chrome and Android efforts.
Everything we anticipate to see, including the Pixel 6a, Pixel Watch, and Android 13
Google's biggest annual developer conference, I/O 2022, is set to take place on May 11 and 12. While the conference will be mainly online, only a small number of individuals will be invited.
Every year, the search engine behemoth releases a flood of announcements on hardware and software upgrades. Similarly, we anticipate a slew of announcements this year. With the Pixel 6a, Pixel Watch, Android 13 and an enhanced Wear OS among the highlights.
Pixel 6A
During the event, Google is likely to unveil the Pixel 6a, a new affordable smartphone. The Pixel 6a has been in the news for a while. Also, we expect the successor to the Pixel 5a to have a bigger launch than its predecessor.
Sundar Pichai previewed the unveiling of the Pixel 6a during an Alphabet earnings conference ahead of the event. "The Pixel 6 is the most popular Pixel to date. I'm very thrilled about the things we'll be releasing. Also, I'm looking forward to sharing more information at Google I/O. While Pichai did not mention the Pixel 6a by name. The comment is enough to give us a hint as to what we might expect.
Pixel Watch and WearOS
For quite some time, Google has been said to be working on its first wristwatch. The device, said to be called Pixel Watch, is set to debut during Google I/O 2022.
The design of the Pixel Watch was leaked. However, we don't know if it was a prototype or the final form. The Pixel Watch is slated to operate on Wear OS 3.1. We expect it to encourage additional firms to release smart watches that run on the platform.
We expect Google will discuss Wear OS 3 in addition to the Pixel Watch. The Samsung Galaxy Watch 4 is currently the only smart watch with the most recent version of the OS. We anticipate Google announcing certain OS enhancements as well as discussing the update schedule.
Android 13
Android 13 Beta 1 for Pixel devices was just published by Google. Improved notification permissions, a photo picker, support for themed icons. Language choices for each app, the ability to stream apps to Chromebooks, and more are all included in the update. The Android 13 will get unveiled at Google I/O 2022. We expect numerous top smartphones to receive the upgrade shortly after. In the next few days, we should learn more about what the corporation plans to unveil during the event.
You'll be able to look through the programme. Also, saving what's most essential to you after you've registered and the schedule is live. As part of the I/O Adventure experience, you'll be able to speak with other players.