DJI has finally released a more affordable prosumer option, the DJI Mavic 3 Classic, which brings some additional features to more people. It's nearly half the price of the Mavic 3 standard Fly More Combo, which retails for $1,469 as a standalone unit (without a remote controller). It comes with DJI's RC-N1 remote for $1,599. While it lacks the dual-camera systems that distinguished the Mavic 3 and 3 Cine, it is a capable drone with a lot to offer.
If you're unfamiliar with the Mavic 3 series, the premium Cine model has already been extensively covered. With the exception of its camera, reduced internal storage space, and lack of Apple ProRes 422 HQ codec, the Classic has nearly identical specs. If you don't need the ability to digitally zoom in on objects up to 28X, the Classic includes almost everything else that the standard Mavic 3 does.
Camera
DJI should have released this drone a year ago. It makes a huge difference to fly a drone with a fully functional camera, free of the teething problems that plagued the first Mavic 3 models. I also noticed that the colours are much more vibrant, accurate, and visually appealing than the Cine model. Continuous development and firmware updates have undoubtedly made a difference.
The 20MP Four Thirds camera on the Mavic 3 Classic, with its 24mm equivalent wide-angle lens, appears to capture more light and finer details. My dusk photos are crisp and clear. The sun will give you a starburst because it hits the horizon at an aperture of 4.5. This is an effect that usually necessitates a more advanced camera and lens. While recording video, you can still digitally zoom in up to 3X.
Image
The drone, as usual, flies smoothly and performs admirably in high winds. When I tried to use ActiveTrack on a boat, it failed to lock on and displayed a message stating that only people and vehicles were available for tracking. Even though I had JPEG + Raw selected in my settings, when I captured a panorama, it only appeared as a JPEG file on my memory card.
Flight and Connection
Another minor disappointment, which I thought would have been resolved by now, is the time it takes for the aircraft as well as remote to connect on a cold flight. A cold flight is the first takeoff in less than a day or 24 hours. The Classic took about 3 minutes to connect with enough satellites (between 10 and 12) and receive the GPS signal needed to safely take off the first two days I took it out. The two subsequent flights, which included a battery change, took off almost immediately.
When flying at night, I also discovered that I needed to calibrate the compass after each cold flight. This could be a review unit quirk, and at least the compass calibrated quickly. Speaking of night flights, because the Mavic 3 Classic has an 8-second shutter speed, I attempted to capture the Aurora Borealis. It wasn't very visible to the naked eye, and there was some wind, but the slightly blurry shot that picked up colour impressed me.
Comparison
The Classic is one step up from the DJI Air 2S (which has a 20MP Type-1 CMOS sensor and a shorter flight time) and one step down from the Mavic 3 Standard and Cine models. Those looking for a variable aperture and longer flight time should consider upgrading from an Air 2S, while those who don't need zoom or Apple's ProRes 422 HQ (High Quality) codec will find the Classic more than suitable in many situations.
The Mavic 3 Classic is compatible with DJI's RC remote, which debuted with the Mini 3 Pro, the DJI RC, that also debuted and comes with the Mavic 3 Cine, and the RC-N1. DJI is selling the Classic as a stand-alone unit, assuming that the majority of customers already own one of these remotes. The DJI RC costs $309, the RC Pro costs $1,199, and the RC-N1 comes standard with a number of DJI drones, including the Mini 2, Air 2S, Mini 3 Pro, and standard Mavic 3.
The gimbal clamp represents one minor change. DJI debuted a sturdier and more versatile design last year that was simple to slip over the front and attach on top. For the most part, it's the same, but the clamp is positioned differently, making it slightly more difficult to secure and feeling a little flimsier.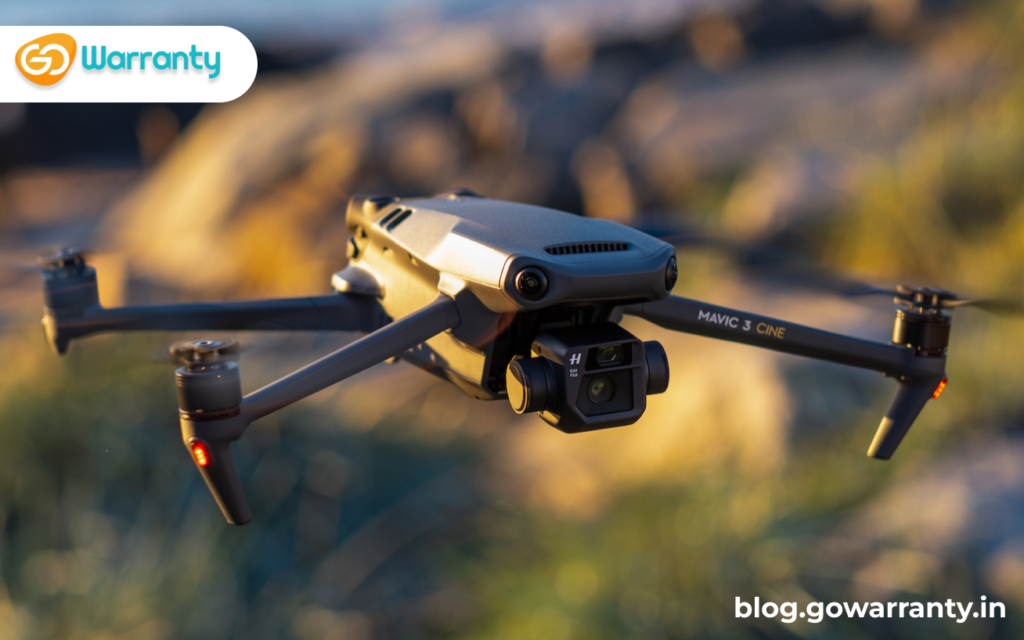 Who's it for?
The Mavic 3 Classic bridges the gap between amateur and professional drone photographers. When the Mavic 3's predecessor, the Mavic 2 Pro, was released in September 2018, it cost $1,449 and included a remote with a smartphone attachment. The standard Mavic 3 starts at $2,049 USD. When the latter was released, it came as a surprise to those who wanted to upgrade but couldn't afford it.
DJI's own Air 2S is a more affordable option, but it has a shorter battery life of 31 minutes as well as a fixed-aperture camera. The Classic is a logical next step up for those who desire the advantages of a larger sensor, longer battery life, and variable aperture for more creative options.
Verdict
The Mavic 3 Classic is an excellent backup and companion drone for either the standard or Cine models. You won't have access to a telephoto lens, but if you promise client imagery from a camera with a Four Thirds sensor and that HNCS colour profile, you can still deliver.
Overall, the Mavic 3 Classic is an excellent choice for amateur and professional photographers and videographers alike. Colours are vibrant and accurate, and details are crisp and clear. Despite a few minor flaws, this release is a must-have for creatives looking to elevate their aerial imagery.