You've probably heard of the new Canon EOS R3 unless you've been living under a rock for a while. Canon has stated that it is not a flagship model, but it is large, fast, weatherproof, and packed with features. So when B&H contacted us and asked if we wanted to put it to the test, we couldn't say no. The Canon EOS R3 is now available to professionals in general, after being introduced to pros at the Tokyo 2020 (2021) Olympics. Canon's latest mirrorless camera threatens to be the most capable all-around tool for working professionals.
While it isn't technically a replacement for, or perhaps an equivalent to, the Canon EOS-1D X Mark III, it technologically outperforms the 1D X III in nearly every department as well as stakes a bold claim as the best professional camera thanks to its 6K RAW video, blistering (and blackout-free) 30fps shooting, as well as peerless AF system that now allows you to focus by moving eyeball.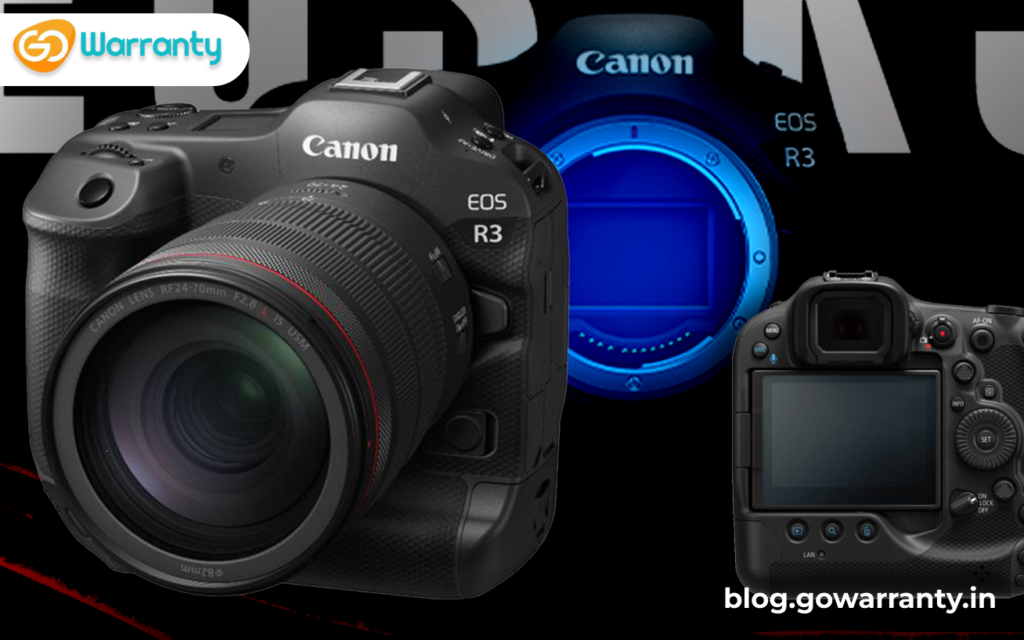 Build Quality and Ergonomics
The Canon EOS R3 excels in terms of build quality. The body is weather resistant and feels premium in the hand. The hand grips are large and have a pleasant texture to them. The texture covers the camera's front, bottom, and sides. Despite its larger size, the Canon EOS R3 is much lighter than it appears, weighing only 2.2 pounds.
When you first take the Canon EOS R3 out of the box, you're met with something completely new, but also very familiar. The ergonomics of the Canon EOS R3 are excellent, as one would expect. The buttons are large and easy to reach, and the camera is comfortable to hold. Despite the size of the camera, the buttons are simple to locate and manipulate. It gives the impression of "Mise en Place," or everything in its place in French. When you reach for something, it is right there where you want it.
Alternatively, Canon has provided you with the option to programme the buttons to your preferences if it's not where you'd like it to be. All of that will be at your fingertips if you use the built-in battery grip for shooting in either portrait or landscape orientation. When pressed, the buttons and body have a satisfying tactile feel and offer satisfying feedback. Although the articulating touch screen is no slouch, the electronic viewfinder is enormous and has a 5,760,000 dot OLED. It is also gorgeous. With a 4,150,000 dot LCD display, the screen looks fantastic when framing photos, previewing shots, or simply navigating the menus.
In the Field
The Canon EOS R3 is a beast in the field. Both metaphorically and literally. Aside from size, combining everything we've just discussed results in an amazing camera that works extremely well. If you're a seasoned photographer, holding this camera is as simple as pressing a button. With 5 axis image stabilisation, shooting moving targets becomes much easier, even at slower shutter speeds. When combined with a stabilised RF lens, it becomes an even more potent weapon. Even when pushed into higher ISO ranges, the 24.1MP sensor performs admirably in low-light situations.
Battery Life and Media
The Canon EOS R3 uses the same LP-E19 battery as the older EOS-1DX Mark II and III models. Knowing that, you'd think the battery life would be incredible. CIPA rates the EOS R3's default power saving mode at 620 photos, which isn't great. The EOS R3 has a lot of features, and it requires a large battery to power it. In practice, however, I was able to get much more. I was able to shoot 800 images during a concert without running out of battery power. I did turn the camera off when not in use, but I was still able to capture far more than the 620 photo CIPA rating.
Autofocus Performance
I'm not sure I can say enough good things about the Canon EOS R3's autofocus. When you read the specification sheet, you expect it to be good. It is even more pleasant in practice. The Canon EOS R3 doesn't let go of your subject once it's locked on. Even when other people enter the picture. If you are not focused on a subject and someone walks into the frame, you must use the joystick or eye control autofocus to select which subject you want to focus on.
I tried various approaches to using the eye control autofocus and had mixed results. It worked well for the most part. It worked best for tracking fast eye movements moving between subjects rather than smaller focus changes. After testing, I chose to turn it off and instead use the joystick.
Image Quality
In terms of image quality, the Canon R3 offers a lot. The 24.1MP stacked BSI CMOS sensor produces outstanding results in all lighting conditions. I put the camera through its paces in full daylight, golden hour lighting, as well as low light. The EOS R3 performed flawlessly in all areas. The files are simple to edit but look fantastic on SOOC. The dynamic range is excellent, and you can extract a lot of detail from the highlights and lowlights.
Verdict
Overall, I'm conflicted about the Canon EOS R3. It's an excellent camera. It gets 4.5 out of 5 stars from me. With its sticky autofocus and high frame rate, it makes shooting a breeze. Even if Canon refuses to call it a flagship, it is a big fish in a small pond. Having said that, I wasn't compelled to pick it up and use it. There's just something so clinical about it. I'm disconnected from you. I'd rather have something with a few quirks and a little more character.
If you're a sports photographer or a photojournalist looking for a camera with a high frame rate and excellent autofocus, this is the camera for you. Otherwise, if you have a large budget and want something inspirational. I'd go with the Fujifilm GFX 100S.