There haven't been a whole lot of new DSLRs released in recent years. With mirrorless technology becoming more prevalent, there was just a couple of the best DSLRs released in the past 12 months.
However, that doesn't mean that the market isn't healthy (it just isn't quite as healthy as the best mirrorless camera market). It still makes up a huge chunk of the options available for those looking for a new camera. There's lots of choice, regardless of whether it's your first "proper" camera or whether you're an established professional looking to upgrade to the next model.
When it comes to determining exactly what the best DSLR is, this is not a super-easy task. It's a common problem when recommending cameras – as it largely depends on the type of photographer you are and where you are in your photographic journey.
With that in mind, if you're somebody who is relatively new to photography, picking a top-notch professional-level DSLR is likely completely overkill – and it won't be kind on your wallet either. You'd be much better suited to a mirrorless camera, one of the best compact cameras, or even one of the best entry-level cameras.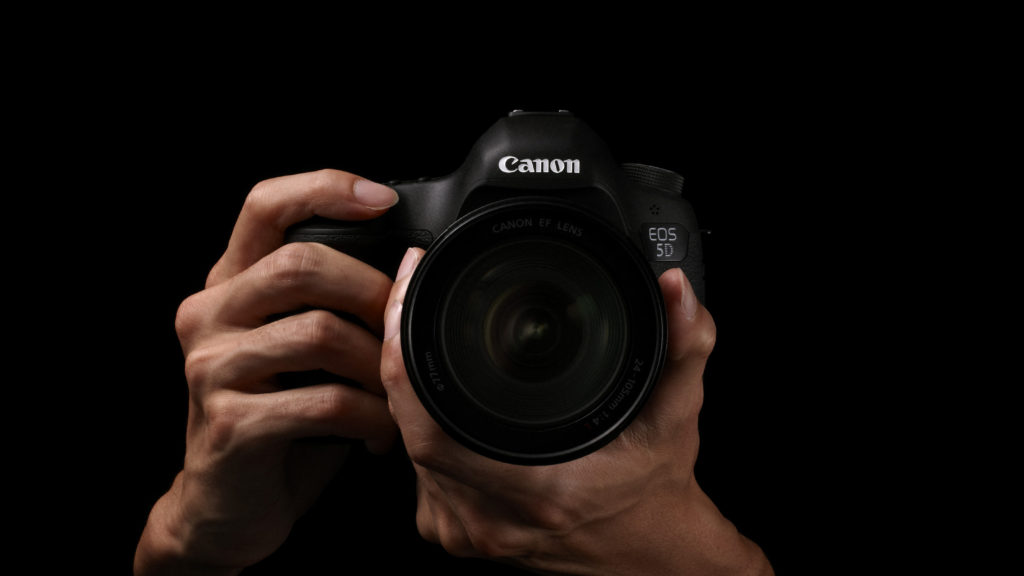 On the flip side, if you're a few years into your photo hobby, you won't be looking for a basic model to get you started with. You might even fall somewhere in the middle – ready to take the next step from basic but not quite at the high-end stage yet.
That said, if we're talking about great all-rounders, a couple of names spring to mind. The Canon EOS 90D is a great choice, being capable of tackling a number of different subjects. If you're thinking of stepping up to full-frame, the Nikon D780 – one of the newest models on this list – is also a good model which should suit a number of different photographers.
The Nikon D780 uses some of the technology Nikon has harnessed for some of its mirrorless options, bringing newer specs to more traditional bodies for those who prefer an arguably more old-fashioned way of working. In a similar way, the Canon EOS 90D shares a lot of similarities with its mirrorless stablemate, the Canon EOS M6 Mark II – such as its sensor.
At the moment, one of the best things about DSLRs is that they represent a fantastic value-for-money entry to the market for those who are in need of an affordable camera but are keen to learn more than their smartphone provides. Some which are ideally suited to beginners, not least because of their price points, are the Canon EOS 250D and the Nikon D5600.
How To Select The Best DSLR Camera
When you're thinking about your first proper camera, a DSLR will likely be at the forefront of your mind. A good beginner-friendly option – which is also the newest model in this list – is the Canon EOS 850D. You might also be drawn towards the neater and smaller Canon EOS 250D, while those who are drawn more towards Nikon will likely be happy with the Nikon D5600.
But, if you've already been using a camera like that for a while and feel ready to take the next step – giving yourself more flexibility and options – then a mid-range camera will likely be what you're after.
In this sector of the market, we have the Nikon D500, the Canon EOS 7D Mark II and the Canon EOS 90D. The first two have now been around for a while, so it's likely you'll pick up some good deals if you go for those.
The Canon EOS 90D is newer, but is also available for a great price right now. The benefit of sticking with DSLR cameras such as these is that the ecosystem – that is the lenses and accessories that go with it – are far more established than their mirrorless counterparts.
That means that if you're looking for a new mid-range camera, you can also feel confident that you'll be able to pick up a new lens or accessory to really get your creative juices flowing – and they're both likely to be more affordable than mirrorless equivalents.
It used to be the case that full-frame DSLRs were the preserve of professionals, but these days, full-frame sensors are far more commonplace – and cheaper. If you're looking for a DSLR with a full-frame sensor, then the Nikon D780 is a fantastic choice, making use of some of the mirrorless technology found in the Nikon Z6 to bring a versatile all-round option that is ideal for those who like the build and feel of a traditional camera. Those in the Canon camp have the Canon EOS 6D Mark II to consider as well.
The DSLRS To Buy
1. Nikon D780: A DSLR still more than fit for purpose in the mirrorless age
The D780 is, in many ways, a Nikon Z6 (mirrorless) camera inside a traditional DSLR body. It's clearly been designed for those who crave the traditional handling and feel of a DSLR camera, rather than flipping to mirrorless. If you've got a whole cabinet full of DSLR lenses too, you're also more likely to crave a DSLR for your next model, too.
Here, we've got something very impressive. It uses the same sensor and processor as the Z6, but thanks to the larger body, we've got room for dual memory card slots and a lot more direct control dials and buttons. There's also nifty features like 4K video recording, charging via USB and 12fps shooting.
The D780 is a touch more expensive than its mirrorless counterparts, both the Z6, and the Z6 Mark II, however if you've already got a bag full of lenses, then you'll be saving cash that way instead.
---
2. Nikon D850: Still one of the best cameras in the world
In camera-terms, the D850 might be getting on a bit, but it features a host of fantastic specs, available at a better price than ever. It's a superb all-rounder which is well suited to professionals and advanced enthusiasts who want to photograph lots of different types of subject.
Advanced enthusiasts will also get a kick out of how well it handles a variety of different subjects. With a high-resolution 45.4 megapixel sensor, 4K video capture, a 3.2-inch tilting touchscreen, a 153-point / 99 cross-type AF system that pretty much just nails it every time, and a sturdy body, you're unlikely to be disappointed with what the D850 can deliver.
---
3. Canon EOS 90D: A camera which proves that the DSLR isn't quite dead yet.
One of the newest DSLRs in this list, the 90D is a mid-range model which packs a lot of power for its price-range and position in the market.
If you're still very much interested in DSLR photography – if for example you already own an entry-level Canon model – this is the obvious step up choice for you. It's also not a bad option for those looking to move up from some entry-level mirrorless cameras, too.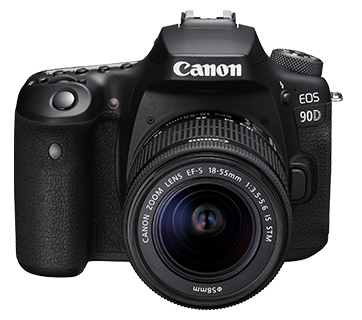 DSLRs still have mirrorless rivals beat when it comes to battery life, and the 90D gives you a whopping 1300 shots per charge, making it ideal for situations where you can't stop to charge.
There's also a host of other appealing features here, such as a super high resolution 32.5 megapixel sensor, uncropped 4K video recording and an optical viewfinder which offers a 100% view of the scene.
---
4. Nikon D500: A super well-rounded DSLR that can help you get the best shots – no matter the subject.
One of the best APS-C DSLRs which is currently available on the market, this is an ideal all-rounder for those who shoot a little bit of everything.
It's aimed primarily at advanced hobbyists, but it's easily good enough to be used by professionals – especially as a second camera.
It's best if you can buy the camera with the 16-80mm kit lens, which is so much more than just your average kit optic, offering a wide f/2.8-4 maximum aperture range and producing high quality images.
---
5. Nikon D7500: A great all-rounder for those who shoot a bit of everything.
If you find yourself lusting after a D500, but don't quite have the funds available, consider instead the D7500.
It shares many of the same specifications as its older brother, including the same sensor and processor combination but with a few compromises to help keep the price lower.
A chunky and nicely textured body makes the D7500 a nice camera to hold and use, with some modern touches like a fully articulating touch-screen to satisfy those used to smartphones and the like.
The trade off for the lower price includes an autofocusing system that's not quite on par with the D500, but still very good. You also don't get the opportunity to shoot quite as fast, with 8fps available, but it's still very useable for those who don't shoot action every day.
---
6. Canon EOS 850D: A DSLR model for lovers of tradition.
There have been very few DSLRs announced in recent months and years, but the 850D is the answer for photographers who like a traditional way of shooting and are looking for their first "proper" camera.
Those looking for a strong set of new innovations won't find that here, but you do get a solid set of specs, now with added 4K to get you started with.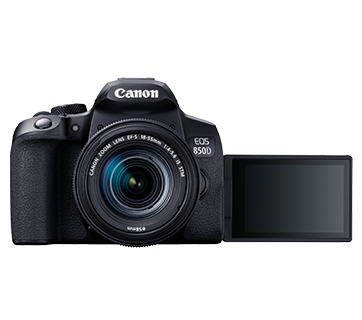 You also get a strong battery life, an optical viewfinder (albeit on the small side), and a good vary-angle LCD screen. Most importantly, the 850D is capable of producing some lovely images.
If you're not tied to a particular system, you might be better off going for one of the many mirrorless options out there, but if you're convinced a DSLR is for you, the 850D is a solid starter option.
---
7.Canon EOS 250D: The smallest DSLR currently on the market, great for lovers of tradition.
While you can probably find better mirrorless cameras than the 250D at its price point, if you're keen to stick with a traditional DSLR, this is a good one to go for.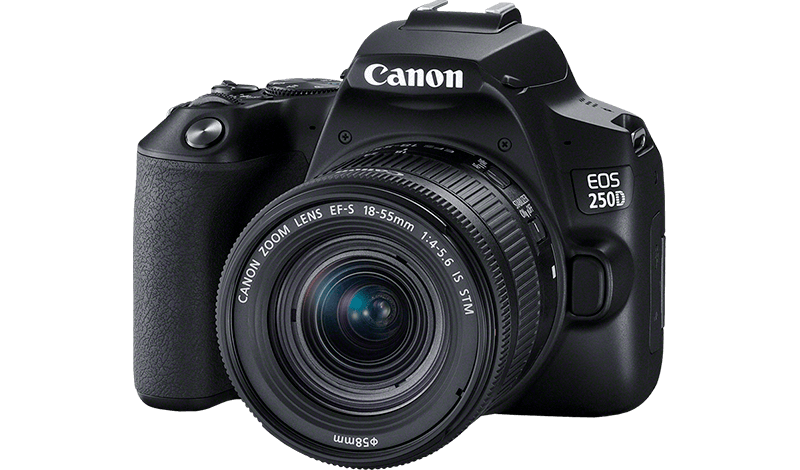 If you're looking for your first "proper" camera, but don't want to go too massive, this also has the honour of being the world's smallest DSLR (to feature an articulating screen). It's still got a good range of dials and buttons, so it doesn't feel too cramped though.
On the downside, the viewfinder – which is optical – only offers a 95% view of the scene, so you could find some subjects just edging a little out, while the 4K video recording is subject to a crop making it less than ideal for vloggers.
Still, if you're mainly a photographer, this is a good choice to get you started.
---
8. Nikon D5600: One step up from Nikon's most basic offering, the D5600 is a winner for social sharing.
The D5600 is an excellent option for your first DSLR, especially if your budget can stretch to investing in some additional lenses to go alongside the kit optic.
One of the most interesting specifications of this camera is that it's fitted with Snapbridge – that's a low-powered always-on Bluetooth connection which automatically transfers your shots to your phone for instant sharing on Instagram etc. What could be better than impressing your friends with DSLR quality shots while on the go?
Aside from bragging rights, you get a high-resolution 24 megapixel sensor, an articulating touch-sensitive screen and a 39-point AF system.
---
9. Nikon D3500: This entry level camera is a classic.
Offering an impressive battery life, richly detailed images and a relatively compact build for its class, if you want a DSLR format camera and are just starting out on your photographic journey, then the Nikon D3500 is a can't-go-wrong option.
While, battery performance aside, there's not a massive amount of difference between the D3500 and its predecessor, a 24-megapixel APS-C sensor, Full HD video recording using built-in monoaural microphone and rear plate 3-inch LCD sensor is pretty much what we expect for this class of camera and the budget being asked.
Finally, those who are looking for a top-end DSLR and want the cream of the crop have excellent options too. There's the Canon EOS 5D Mark IV, which although again a little older than some of the others in the list here, makes an excellent choice for professionals and high-end enthusiasts looking for top-notch image quality. There's also the Nikon D850 which even after a few years on the market is still easily one of the best cameras out there.
Those with very deep pockets might also want to consider the Nikon D6, or the Canon EOS 1DX Mark IV – professional cameras with a professional price tag – these are the models that you'll see professionals at the side of the sports pitch using, and are most-likely too much for the average consumer.