Asus has introduced a game-changer in mobile gaming with its new phone ASUS ROG Phone 5s and 5s PRO. The two versions of mobile are made, keeping in mind to provide smoother gameplay to its users. Both the devices come with a snapdragon888 chipset and Adreno 660 GPU, which offers gamers a lag-free experience. ROG 5s & 5sPRO has a 144Hz HDR display with 82% screen-to-body resolution giving. An edge to ASUS users over other gaming mobiles available in the market. Talking about the battery life of devices, both ROG 5s & 5s PRO has a 6000mAh battery gives. A non-stop uninterrupted gaming experience of up to 5hrs. ASUS has also equipped the ROG 5s & 5s PRO with a super-fast charging adapter of 65W. By which mobile can be charged up to 70% in just 30mins.
A Phone for Gamers
Being a huge fan of mobile gaming, One can find this feature really amazing. As it allows one to use my device for a longer period without waiting for the mobile battery to get a full charge. If you are a user who likes gaming but also likes to click photos and videos. ASUS ROG Phone 5s & 5s PRO is the best choice for you as the company has designed it keeping in mind both aspects. The device comes with, a 64MP triple rear camera and a 24 MP front camera, providing absolutely stunning and beautiful photos.
Talking about phones compatibility with the future technology, both the phones are 5G enable. A user can quickly shift from 4G to 5G technology without much problem. 5G provides a better gaming experience as most of the gaming is done online nowadays. To play games online, one requires a fast internet connection without interruption. 5G enabling makes it's more gaming-friendly as gamers who like to stream their game online can easily stream it without any buffering.
The difference between ROG5s & ROG 5s PRO is Storage
Another big problem with gaming mobiles is that they heat up very fast. As in the case of a gaming laptop, separate fans provide to overcome this problem. But in mobile gaming, this is a huge problem without any permanent solution. To overcome this problem, ASUS has designed its ROG 5s & 5s PRO so that it does not get heated at all. Giving an advantage to its gaming users to use the phone. For even longer hours compared to other gaming mobiles available in the market. We all remember facing the problem of closing games due to overheating our cell phones. But as one starts using ASUS ROG Phone 5s, this problem has vanished. And one can play for long hours without worrying about my cell phone being getting damaged by overheating.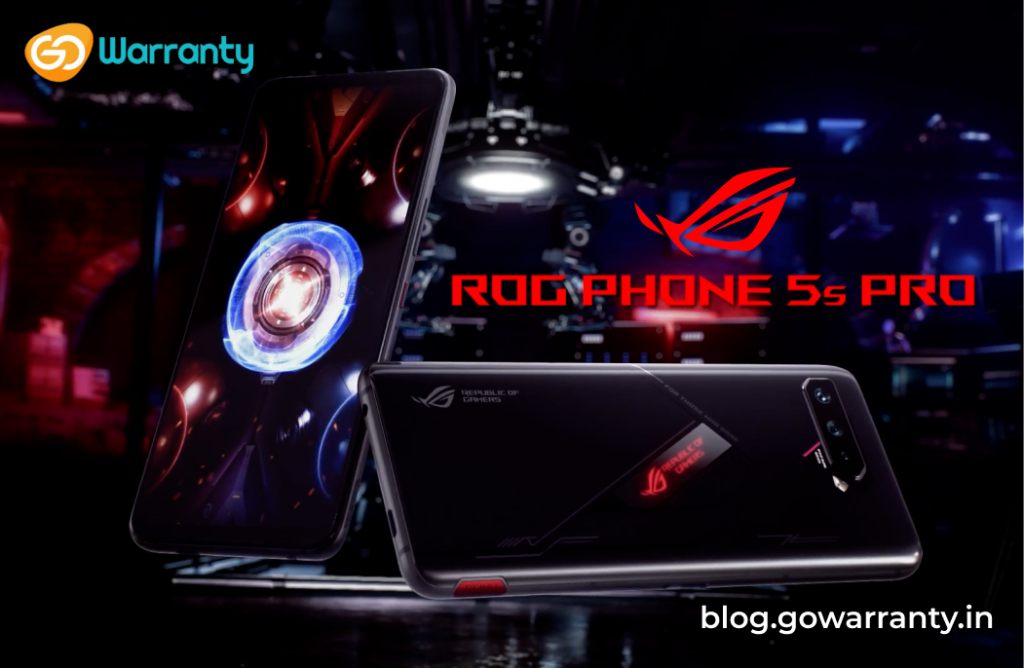 The main difference between ROG5s & ROG 5s PRO is the overall storage provided by the devices. ROG 5s comes with a different variant from 64GB to 256GB. Whereas ROG 5s PRO comes in a single variant of 512GB. Talking about the value for money of the product, both the devices ultimately justify their price. ROG 5s starts from RS.50,000, whereas ROG 5s PRO has an MRP of Rs.80,000. Both the devices provide features according to their usage. The PRO variant is for more experienced gamers. Whereas the normal version is a good start for anyone to have a marvelous gaming experience. In my recommendation. I would suggest buying ROG 5s for gamers who are new to the gaming world, whereas PRO gamers can go for the ROG 5s PRO version as it would be beneficial for them to use.