Amazon is introducing a latest feature for Prime Video which will now allow all prime users to share video clips from their favorite series or movies with their close ones. With the latest functionality, users will be able to share Prime Video content video clips of up to 30 seconds on social media platforms or even via a direct messages. However, the functionality is only available for a selected number of movies and shows for now. Amazon said there will be more titles to follow the new feature. The interactive clip-sharing feature is currently limited to iOS device users in the US.
Amazon on Thursday, announced the addition of this new clip-sharing feature through an official release. As announced by the official channel, Amazon Prime's video-sharing feature will be limited to iOS devices in the US in its initial rollout. While watching a title on the Prime Video app on your apple iPhone and iPad models, the users can tap the "share a clip" option to create a 30-second video clip from their favorite series or movies of what you are watching.
The app will then pause the show to open the clip where you get the option to edit and share it. Once a clip is created, the users can move it forward or backward to crop and fine-tune the duration. The feature will also allow users to preview the short clip before sharing. From there, you can share the clip by tapping the Share icon on Instagram, Facebook, Twitter, Apple's iMessage, Messenger, and WhatsApp.
Amazon's new initiative to let users to share its content as videos is a first-of-its-kind feature in the streaming space. Amazon's major rivals in the market, Netflix and Disney+ are not permitting its users to capture screenshots of their content.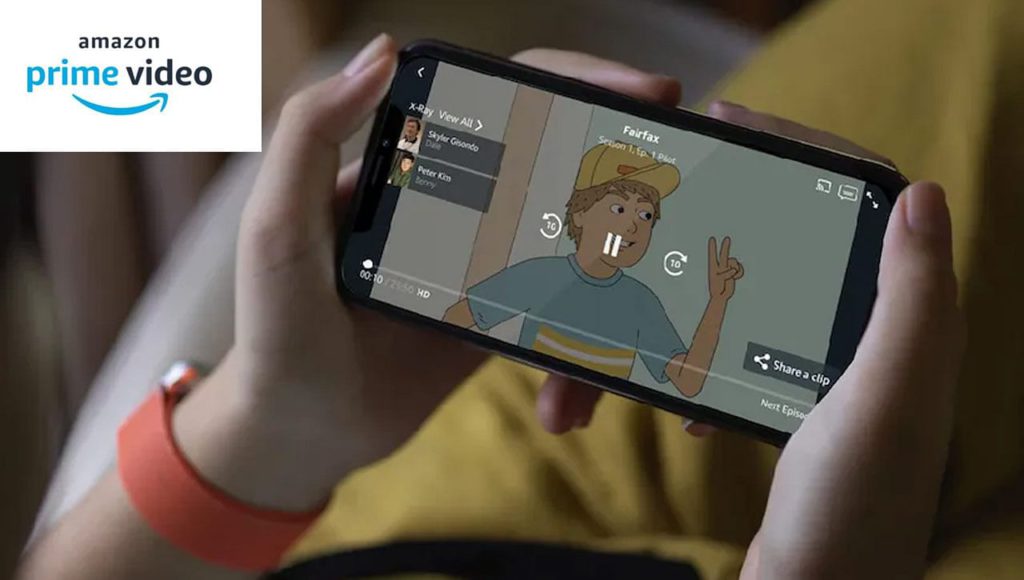 Amazon says it plans to let users share clips from more of its original movies and series in the future. The company's decision to allow users to share its content marks a change from other streaming services, which currently don't offer ways to share video clips from their shows and movies. Netflix, and Disney+ all go as far as preventing users from capturing screenshots of content on their services and instead black out images when users try to do so.
Amazon's latest feature for Prime Video indicates that it's thinking differently about its content being shared and viewed on other platforms. It's worth noting that Amazon may also be hoping to attract more users to Prime Video by encouraging its users to share clips of its original content with their friends and followers and hopefully get them interested enough to check it out themselves.