The Acer Swift Edge is so light that you'll wonder if you packed it when you leave for work or class. It is only 2.6 pounds (1.2 kilograms) in weight and 14 millimeters (0.6 inches) thick. It's the kind of weight you'd expect from a small 13-inch laptop rather than one with a large 16-inch screen like the Swift Edge.
Many of Acer's 2022 laptops, like those of other PC manufacturers, are designed for individuals who work from home, the office, or a combination of the two. And maybe in a coffee shop or on a plane, bus, or train from time to time. Although the Swift Edge's 16-inch display requires more table space than, say, a Dell XPS 13, it's surprisingly small. I had no trouble using it on a crowded commuter train, and it was great to be able to quickly slip it into my backpack at my stop. The AMD-powered Swift Edge allows you to work from anywhere without sacrificing screen size.
The Swift Edge, which is made of a magnesium-aluminium alloy, is strikingly similar to LG's Gram 16. The Acer, on the other hand, is slightly slimmer and lighter. Despite how much I appreciate its lightweight, the Swift Edge's weight is a double-edged sword.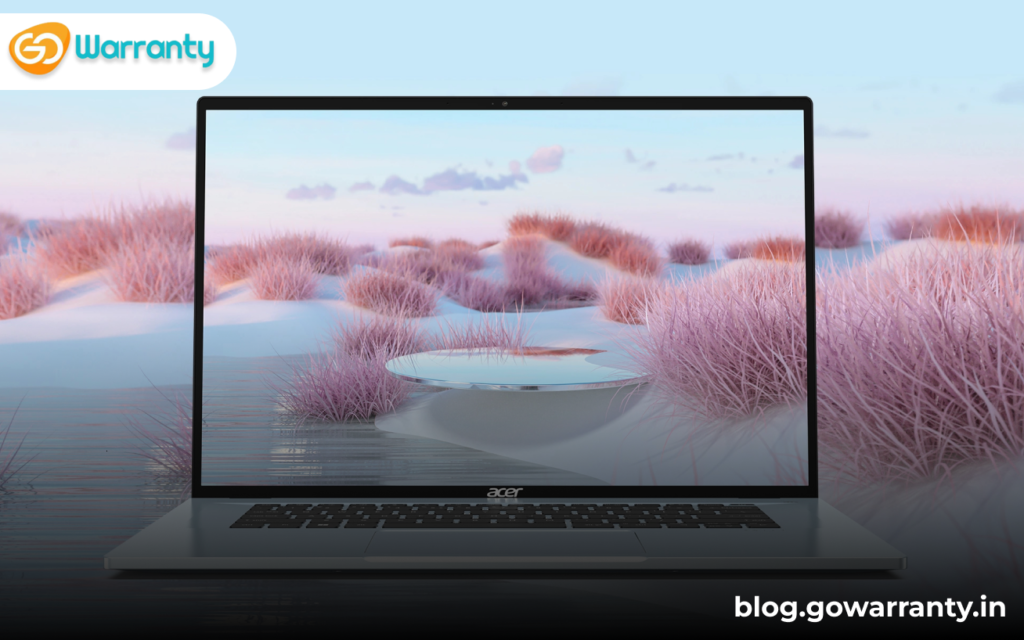 Price
This model is currently only available from Costco in the United States. The same configuration will be available for £1,499 in the United Kingdom. Pricing and availability for Australia were not immediately available, but the UK price converts to approximately AU$2,610. A 16-inch (16:10) 4K (3,480×2,400 pixel) OLED display with 400-nit brightness as well as 100% DCI-P3 colour gamut is included in the price. With HDR enabled, the display is also VESA True Black HDR500 certified, with a peak brightness of 616 nits. The first model available in the United States, model SFA16-41-R7SU, costs $1,500 and is well-equipped for office or school use.
Design
Despite the desire for lighter-weight devices, there is a point at which a laptop becomes too light and is perceived as cheap or flimsy. According to Acer, the alloy used for the chassis is twice as strong as regular aluminium. The lid flexes slightly, but the Swift Edge overall feels rigid and sturdy. Regardless, it's difficult not to associate weight with durability, and some may consider the Swift Edge to be flimsy or even plasticky. To be clear, the Swift Edge is made of metal and should withstand daily use.
AMD Ryzen 7 6800U processor 2.7GHz
AMD Radeon graphics
16GB LPDDR5 onboard memory
1TB PCIe Gen 4 NVMe solid-state drive
Wi-Fi 6E, Bluetooth 5.2
Processor
In the future, the Swift Edge will be available with an AMD Ryzen Pro 6000 U-series processor. The AMD Pro processors include a Microsoft Pluton security chip for chip-to-cloud data and identity protection. Pluton, which is based on the security architecture used in the Xbox One game console, adds better protection against both physical and firmware attacks, as it receives regular firmware updates as part of Microsoft's Patch Tuesday.
We've only recently begun testing the Acer Swift Edge. According to the test results provided by Acer, it competes with similar laptops we've tested that run on an Intel Core i7-1280P with 16GB of DDR5 memory. Battery life is expected to be around 10 hours with the display brightness at 50%; OLED displays in general are not good for battery life, and this one does not appear to be an exception.
The SFA16-41 is the mid-specced 2022 Acer Swift Edge, with an AMD Ryzen 7 6600U processor as well as Radeon 660M graphics, 8 GB of LPDDR5-6400 memory, and a fast 1 TB gen4 SSD.
This configuration is based on the lower-power 2022 AMD Rembrandt 6000 Ryzen hardware platform, with both the Ryzen 5 6600 6Core/12Thread processor. This is also a thin-and-light ultraportable implementation that delivers 18-30W of power to the processor between loads, so it may not be as fast as thicker designs with higher power settings.
Keyboard
So far, the keyboard is the laptop's weakest link. Some of the keys are smaller than I'm accustomed to seeing on a laptop of this size. They also had a strange feeling, as if a few of them were higher than the rest. It could be an early production sample or a result of having such a thin base beneath it. The touchpad, on the other hand, felt good in general, with a pleasingly smooth finish. It also has an antimicrobial coating. If you're tired of working on a small laptop screen but don't want to carry around a larger, heavier laptop, the Acer Swift Edge is the solution. It also has a stunning OLED display.
Battery Life
This Acer Swift Edge has a 54 Wh battery, which is a small capacity for a 16-inch laptop. Given the 4K screen and smaller battery, these are some good runtimes, but they could have been stellar if Acer hadn't chased the "lightest 16-inch laptop" title and put an 80Wh battery inside, as the competition does on their units. The laptop includes a small and lightweight 65W charger that connects via USB-C. It's a two-piece construction with long cables. A full recharge takes approximately 1.5 hours.
Verdict
This Acer Swift Edge is a compelling option for those seeking a lightweight ultrabook with a full-size display. That is, it is not as powerful as well as competent in demanding loads as most other full-size laptops, but it compensates by being significantly thinner and lighter. As a result, it's designed for daily activities and multitasking, and the AMD Ryzen 6000 hardware specifications are more than capable of providing a balanced use experience. The beautiful OLED display, adequate inputs, and adequate IO all contribute to the overall versatility of this package.